Donations Practically to a STANDSTILL. Please Pitch In!
TMS PEACE JOURNALISM, 9 January 2017
Antonio C. S. Rosa | Editor - TRANSCEND Media Service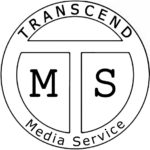 Only Once a Year Fundraising
Will you donate $5, $25, $50, $100 or more and help sustain a much-needed voice of resistance to corporate mainstream media?
We need your solidarity so that TMS will stay alive and expand. Please be generous and make a donation TODAY.
TRANSCEND Media Service has for eight years provided you with a unique alternative to corporate news in addition to an authoritative new standard in journalism: Peace Journalism with a Solutions Orientation.
TMS was founded by Prof. Johan Galtung and has been financed by him and by volunteers to be truly independent. Nevertheless, because of the austerities hitting the economy, we have to turn to your solidarity and ask for a donation to continue our service. Please become our partner.
Please click on the link to choose your option today:
https://www.transcend.org/tms/donate/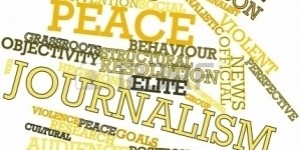 ***************************
WHAT SOME OF OUR READERS SAY BOUT US:
"Simply put, TMS delivers the best anthology of weekly global news and commentary that I know–from sources, journalists, historians, political scientists, economists, artists, and just plain smart folks who are credible and trustworthy and care about this Earth, the creatures who dwell upon it–our sacred home."
Gary Corseri – Has published 2 novels and 2 collections of poetry, and his dramas have been produced on PBS-Atlanta and elsewhere.  He has performed his poems at the Carter Presidential Library and Museum and has taught in universities in the US and Japan, and in US public schools and prisons. He lives in Washington, DC with his wife of 35 years.
"It is with great pleasure that I write in praise and support of TMS. I look forward to it each week and enjoy reading the articles by Prof. Johan Galtung, peace educationalist, activists, and others from around the world. My thanks and admiration go to editor Antonio C. S. Rosa for the great efforts that he puts into the weekly production of Transcend Media Service. The publication keeps me in touch with the many people working in various fields and countries–both educating and inspiring me. It is imperative to keep this relevant service alive. It needs all the help we can give, i.e., writing, financing, solidarity actions. I am also very grateful for the publications of my works on nonkilling, nonviolence, and a world without violence and war. I get encouragement knowing that so many people around the world are working for a world of peace and nonviolence."
Mairead Maguire, Nobel Peace Prize Laureate. www.peacepeople.com
Co-founder, Peace People, Ireland.www.peacepeople.com
"TRANSCEND Media Service is the most characterful compilation of true peace journalism from around the world – critical, sustainable, constructive, reliable, on point, and full of ideas and alternatives of how to make this world a better place, giving us hope and empowerment in the processes."
Benno Malte Fuchs – Master of Advanced Studies in Peace and Conflict Transformation, currently working against the militarization of youth in Germany
"An invaluable resource for UN practitioners who wish to broader and challenge their conceptual frameworks."
Alejandro Bendaña (Nicaragua) – Author and former Senior Mediation Expert, Department of Political Affairs, United Nations
"Thanks to TMS Weekly Digest we can always find valuable and diverse material regarding topics on culture of peace, which has been very inspiring for our work. We count on you!"
Diana de la Rúa Eugenio – President of Asociacion RESPUESTA PARA LA PAZ (Argentina). Secretary General of the Latin American Council for Peace Research (CLAIP). Vice President of International Peace Research Association Foundation (IPRAF)
"In a world where corporate media plays such a dominant role I rely on TMS as one of my main sources of unbiased information."
Nuno Ramalho – Kingston, Ontario, Canada
"Each time I click on Transcend Media Service, I reaffirm my global citizenship."
Joanna Santa Barbara, MB.BS, FRANZCP, FRCP(C), O.Ont..
"After reading a big city newspaper or watching mainstream TV news I usually feel frustrated, depressed and disrespected. After reading Transcend Media Service, I always feel uplifted, informed, energized, challenged and hopeful."
Marilyn Langlois – Mediator and community activist, Richmond California, USA
"TMS Weekly Digest and its tireless and devoted editor, Antonio C.S. Rosa, deserve our gratitude and support for the absolutely essential work that they do to correct the distorted picture of the world presented to us by corporate-controlled mass media."
John Scales Avery, Ph.D. – Chairman, Danish National Group, Pugwash Conferences on Science and World Affairs (Nobel Peace Prize Laureate 1995), Foreign Member, Royal Danish Academy of Sciences and Letters, Fellow of the World Academy of Art and Sciences
"World events should be seen from the many perspectives of peoples living in the world, and the TMS Weekly Digest is a window to those perspectives."
Floyd Rudmin, professor emeritus, University of Tromso, Norway's Arctic University
"There are no easy answers as we try to find ways to stop the armed conflicts in Yemen, Syria, and Libya and to develop a more democratic and inclusive society in Myanmar. There is little political leadership on which to count. Therefore, the presentation of a wide range of views in TMS provides ideas and techniques for nongovernmental conflict resolution efforts."
Rene Wadlow, President and a Representative to the UN, Geneva, Association of World Citizens
"For a brilliant summary of conflicts around the world, together with penetrating analysis and thoughtful insight into how these conflicts might be tackled more effectively, it is impossible to go past Antonio C. S. Rosa's TRANSCEND Media Service Weekly Digest. It is without peer."
Robert J. Burrowes, Ph.D., author of Why Violence? and co-founder of The People's Charter to Create a Nonviolent World
~~~~~~~~~~~~~~~~~~~~~~
We thank you deeply for your continued support.
Antonio C. S. Rosa, editor
Johan Galtung, founder
This article originally appeared on Transcend Media Service (TMS) on 9 January 2017.
Anticopyright: Editorials and articles originated on TMS may be freely reprinted, disseminated, translated and used as background material, provided an acknowledgement and link to the source, TMS: Donations Practically to a STANDSTILL. Please Pitch In!, is included. Thank you.
If you enjoyed this article, please consider a donation to TMS and click here.

This work is licensed under a CC BY-NC 4.0 License.