A Plan to Sustain and Enhance TRANSCEND Media Service
TRANSCEND News, 9 Jul 2018
Robert Kowalczyk and Gary Corseri – Members of TRANSCEND
We feel certain that you appreciate TRANSCEND Media Service (TMS) as much as we do. It is truly a meeting place for those of us in Conflict Transformation, Peace Journalism and all related fields. Should TMS suddenly disappear from the Internet, we would all feel bereft of a great source of community sharing, discussion and inspiration.
TMS is edited and managed by Antonio C. S. Rosa, with some assistance from occasional volunteers. You may also be aware that Antonio was recently stricken with a heart ailment. The doctors have said that since there does not seem to be a cure, Antonio will have to do the best he can with the continuing pain.
We both have had separate experiences with Antonio and know him to be a very fine and honorable individual who has dedicated his life to serving the TRANSCEND International Network. Having shared peace objectives and hopes with him, and knowing both his determination and humility, we are seriously concerned about his health and welfare.
Therefore, it is hereby proposed that, working together via our shared network, we can find a way to better sustain Antonio's health and work, as it is in behalf of our own community.
Our idea is simple: Let each member who has the resources pledge a certain amount of money each year for the maintenance of TRANSCEND Media Service. (We are pledging $50 each for the remainder of 2018 and a further pledge of $50 yearly for the foreseeable future.)
Let us allow Antonio to record the names of those TMS Supporters on the TRANSCEND Media Service site and in the Weekly Digest–without the amount specified–as a way of showing his appreciation. The list can be updated as the support comes in and at the end of January each year.
A further idea would be for each TRANSCEND member to actively share the website with all those in her or his field, thus widening the exposure of the articles and the possibilities for further yearly pledges. Let us also especially encourage TMS Supporters to add to the "discussions," commenting on the articles and engaging in dialogues.  Hopefully, the exposure and contributions will grow, along with the ability for Antonio to better do his job.
Needless to say, those who do not wish to join us are free to abstain.
For those who already contribute, please share this yearly support plan. It will give Antonio some breathing space as he continues his fine work. Simply write an email to Antonio and ask him to place your name on the TMS Supporters List.
Thank you for your kind attention and consideration.
Sincerely,

Gary Corseri and Robert Kowalczyk
Proud Members of TRANSCEND International Peace Network
____________________________________________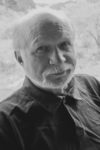 Robert Kowalczyk is a member of the TRANSCEND Network for Peace Development Environment. He is former Professor and Department Chair of the Department of Intercultural Studies in the School of Art, Literature and Cultural Studies of Kindai University, Osaka, Japan. Robert has coordinated a wide variety of projects in the intercultural field, and is currently the International Coordinator of Peace Mask Project. He has also worked in cultural documentary photography and has portfolios of images from Korea, Japan, China, Russia and other countries. He has been a frequent contributor to Kyoto Journal. Contact can be made through his website portfolio: robertkowalczyk.zenfolio.com.

Dr. Gary Steven Corseri is a member of the TRANSCEND Network for Peace Development Environment. He has published and posted articles, fiction and poems at hundreds of venues, including, TMS (Transcend Media Service), The New York Times, Village Voice, Redbook Magazine and Counterpunch.  He has published 2 novels and 2 collections of poetry, and his dramas have been produced on PBS-Atlanta and elsewhere.  He has performed his poems at the Carter Presidential Library and Museum and has taught in universities in the US and Japan, and in US public schools and prisons.  Contact: Gary_Corseri@comcast.net
This article originally appeared on Transcend Media Service (TMS) on 9 Jul 2018.
Anticopyright: Editorials and articles originated on TMS may be freely reprinted, disseminated, translated and used as background material, provided an acknowledgement and link to the source, TMS: A Plan to Sustain and Enhance TRANSCEND Media Service, is included. Thank you.
If you enjoyed this article, please donate to TMS to join the growing list of TMS Supporters.


This work is licensed under a CC BY-NC 4.0 License.
2 Responses to "A Plan to Sustain and Enhance TRANSCEND Media Service"