(Português) SwissLeaks: revelações sobre um sistema de fraude fiscal internacional
ORIGINAL LANGUAGES, 23 Feb 2015
Fabrice Lhomme e Gérard Davet - Le Monde
As revelações farão trepidar o mercado financeiro e serão embaraçosas para personalidades, que vão do rei do Marrocos Maomé VI ao ator John Malkovich.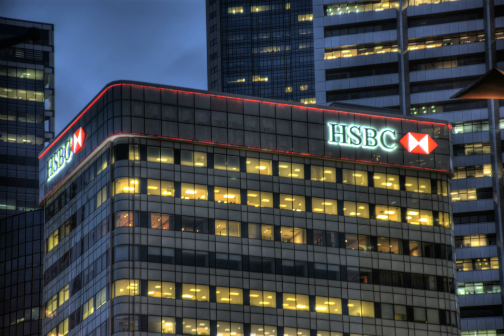 19 Fev 2015 – Os números são de tirar o fôlego. A série de reportagens publicada pelo jornal Le Monde, espetacular e inédita, é fruto de investigações realizadas entre Paris, Washington, Bruxelas e Genebra, e revela os bastidores de um grande sistema de evasão fiscal aceito, e até encorajado, pelo britânico HSBC, o segundo maior banco do mundo, através da sua filial suíça HSBC Private Bank.
O jornal Le Monde, que investigava o caso HSBC desde sua origem, tomou posse, no início de 2014, de dados bancários internacionais, compreendendo o período 2005-2007, que demonstravam uma gigantesca fraude em escala internacional. Os dados foram compartilhados com 60 veículos internacionais de mídia, sob a coordenação do ICIJ – The International Consortium of Investigative Journalists. A revelação será embaraçosa para muitas personalidades, do rei do Marrocos Maomé VI ao ator americano John Malkovich, mas, acima de tudo, fará trepidar o mercado financeiro internacional.

Segundo os investigadores, 180,6 bilhões de euros teriam transitado, em Genebra, pelas contas HSBC de mais de 100 mil clientes e de 20 mil sociedades offshore, precisamente entre os dias 9 de novembro de 2006 e 31 de março de 2007 – período correspondente aos arquivos roubados do HSBC PB por Hervé Falciani, antigo empregado do banco.
No fim de 2008, este engenheiro de informática francês havia fornecido os dados roubados de seu empregador a agentes do fisco francês. De posse destes dados em janeiro de 2009, a Justiça francesa passou a investigar desde então uma pequena parte da "lista Falciani", os cerca de três mil franceses suspeitos de ter escondido dinheiro no HSBC PB, com a cumplicidade do banco – que por isso foi indiciado neste país por procedimento bancário e financeiro ilícito, lavagem de dinheiro e fraude fiscal.
Mais de 5,7 bilhões de euros teriam sido enviados pelo HSBC PB para paraísos fiscais apenas em nome de seus clientes franceses. O Ministério da Economia francês só levou à Justiça cerca de 60 casos, já que a maior parte dos contribuintes franceses já teria regularizado sua situação fiscal desde então.
Em 28 de janeiro de 2014, com o título "Listas do HSBC: a saga de uma explosiva investigação sobre sonegação", o jornal Le Monde publicava uma primeira série de artigos sobre os meandros do inquérito judicial francês. Mas faltava o aspecto mundial…
Alguns dias depois, uma pessoa foi à portaria do jornal, no Boulevard Auguste Blanqui, em Paris. Esta fonte, cujo anonimato protegemos, nos entregou um pen drive com a totalidade dos arquivos adquiridos a partir dos "dados Falciani", na maior confidencialidade, a partir de 2009, pelo Fisco francês, muitas vezes com certa reticência de parte do poder político.
Quem está nestas listas – transmitidas pelo Ministério da Economia francês a vários governos estrangeiros – e cujos nomes revelamos porque representam um interesse público? Traficantes de armas e de drogas, financiadores de organizações terroristas, políticos, estrelas do showbiz, ícones do esporte ou senhores da indústria… Desejosos, em sua grande maioria, de esconder seu dinheiro na Suíça. E frequentemente, é claro – e assim como com os clientes franceses – na mais perfeita ilegalidade. A disparidade dos perfis dos detentores de contas é impressionante. De cirurgiões franceses desejando lavar seus honorários não declarados a negociantes belgas de diamantes passando por protagonistas do caso Elf ou numerosas famílias judias cujos bens haviam sido postos em local seguro, na Suíça, no momento da escalada no nazismo na Europa…

A fachada das empresas offshore
Muitos deles foram ilicitamente contatados na França pelos gerentes das contas do banco. Todos foram encorajados pelo comitê executivo do HSBC PB a camuflar melhor seu dinheiro em empresas offshore, geralmente baseadas no Panamá ou nas Ilhas Virgens Britânicas, a fim de evitar certos impostos europeus, especialmente a taxa ESD, instituída em 2005. Os investigadores dispõem de provas destes diferentes delitos.

Para um escândalo excepcional, um tratamento excepcional: destinatário exclusivo destas informações explosivas, o Le Monde decidiu, na primavera de 2014, compartilhá-las com veículos internacionais, para assegurar o tratamento mais aprofundado e rigoroso possível do caso. Este pool foi feito através do ICIJ, com base nos EUA, que já havia colaborado com Le Monde nas operações "Offshore leaks" (2013) e "LuxLeaks" (2014). No total, foram mobilizados, na maior discrição, 154 jornalistas de 47 países, trabalhando para 55 veículos (como The Guardian na Grã-Bretanha, Süddeutsche Zeitung na Alemanha, o programa « 60 minutes », da CBS, nos EUA).

O HSBC Private Bank, assim como as autoridades políticas e jurídicas suíças, contesta, desde o início das denúncias, tanto os números apresentados pelo Fisco e pela Justiça francesa quanto a utilização destes dados, por terem sido obtidos por meio de furto. O autor, Hervé Falciani, que tentou vender seus arquivos antes de fornecê-los às autoridades francesas, foi, aliás, acusado pelo Ministério Público da Suíça, no dia 11 de dezembro de 2014, de "espionagem econômica", "subtração de dados" e "violação do segredo comercial e bancário".

A Suíça vê com maus olhos as investigações feitas pela Justiça e pelo Fisco na França, e considera que os dados iniciais foram adulterados, tese desmentida formalmente pelo inquérito judicial francês, bem como pelas investigações do Le Monde. No dia 27 de fevereiro de 2014, os dois juízes franceses responsáveis pelo caso concluíram que a "autenticidade havia sido verificada por audições de vários titulares de contas que, de resto, fizeram acordos com a administração fiscal com base nestes arquivos". De sua parte, o HSBC PB parece pronto a fazer o mesmo com a Justiça francesa a fim de evitar um processo ruinoso – e não apenas em termos de imagem.
______________________________
Tradução de Clarisse Meireles.
Go to Original- cartamaior.com.br
DISCLAIMER: The statements, views and opinions expressed in pieces republished here are solely those of the authors and do not necessarily represent those of TMS. In accordance with title 17 U.S.C. section 107, this material is distributed without profit to those who have expressed a prior interest in receiving the included information for research and educational purposes. TMS has no affiliation whatsoever with the originator of this article nor is TMS endorsed or sponsored by the originator. "GO TO ORIGINAL" links are provided as a convenience to our readers and allow for verification of authenticity. However, as originating pages are often updated by their originating host sites, the versions posted may not match the versions our readers view when clicking the "GO TO ORIGINAL" links. This site contains copyrighted material the use of which has not always been specifically authorized by the copyright owner. We are making such material available in our efforts to advance understanding of environmental, political, human rights, economic, democracy, scientific, and social justice issues, etc. We believe this constitutes a 'fair use' of any such copyrighted material as provided for in section 107 of the US Copyright Law. In accordance with Title 17 U.S.C. Section 107, the material on this site is distributed without profit to those who have expressed a prior interest in receiving the included information for research and educational purposes. For more information go to: http://www.law.cornell.edu/uscode/17/107.shtml. If you wish to use copyrighted material from this site for purposes of your own that go beyond 'fair use', you must obtain permission from the copyright owner.