A New Dark Age of Militarism
TMS PEACE JOURNALISM, 18 May 2015
Robert C. Koehler – TRANSCEND Media Service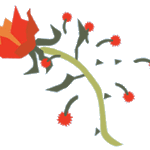 13 May 2015 – "What struck me," journalist Christian Parenti said in a recent Truthout interview, referring to the aftermath of Hurricane Katrina, "was the fact that these local towns and states around the region were sending the only resources they had to New Orleans: weapons and militarized gear.
"After 30 years of the War on Drugs and a neoliberal restructuring of the state at the local level, which is not a reduction of the public sector but a transformation of the public sector, the only thing local governments had were weapons."
Parenti's observation summed up a deep sense of puzzled frustration I've been feeling for a long time, which has been growing in intensity since the Reagan era and even more so since 9/11 and the unleashed Bush agenda. Fear, exploited and unchecked, triggers a deep, "rational" insanity. We're driving ourselves into a new Dark Age.
The driving force is institutional: government, the mainstream media, the military-industrial economy. These entities are converging in a lockstep, armed obsession over various enemies of the status quo in which they hold enormous power; and this obsession is devolving public consciousness into a permanent fight-or-flight mentality. Instead of dealing with real, complex social issues with compassion and intelligence, our major institutions seem to be fortifying themselves – with ever-increasing futility – against their imagined demons.
Parenti went on, in his interview with Vincent Emanuele: "So, less money for public housing, more money for private prisons. It's a literal transfer of resources to different institutions, from a flawed social democratic institution like public housing, to an inherently evil, but still very expensive and publicly funded institution, like prison."
As American society militarizes, it dumbs itself down.
The only surprising aspect to a recent story in the U.S. edition of The Guardian, for instance – about how the Houston office of the FBI broke its own rules in beginning an investigation of opponents of the Keystone XL pipeline – was how unsurprising it was.
In essence, the FBI office violated the department's internal rules – "designed," according to The Guardian, "to prevent the agency from becoming unduly involved in sensitive political issues" – by beginning a surveillance operation against anti-pipeline activists without receiving high-level approval to do so. Furthermore, "the investigation was opened in early 2013, several months after a high-level strategy meeting between the agency and TransCanada, the company building the pipeline," The Guardian reported.
"… At one point, the FBI's Houston office said it would share with TransCanada 'any pertinent intelligence regarding any threats' to the company in advance of a forthcoming protest."
Perhaps the only surprising thing about this revelation is that the agency has internal rules designed to keep its nose out of sensitive political issues. Obviously, they're easily circumvented. What's not surprising is the corporate-FBI alliance to stand tough against "environmental extremists" or the agency's lumping of environmental protests with other "domestic terrorism issues" – its pathological fear, in other words, of peaceful protest and civil disobedience and its inability to see the least bit of patriotic value in their cause.
This is the case despite the long, honored tradition of protest and civil disobedience in the United States and the widespread public awareness of the need to protect our environment. Doesn't matter. In the realm of law enforcement, a simple moralism too often prevails: Get the enemy.
Imagine, just for a moment, an American law enforcement institution that operated out of an emotional state other than armed self-righteousness; that regarded the security it was established to protect as a complex matter that required cooperation and fairness and was ill-served by intimidation. Imagine a law enforcement institution capable of learning from past wrongs and not automatically donning riot gear in the face of every challenge to social conditions – and not automatically manning the firehoses.
What I see our powerful, status-quo institutions doing is arming themselves against the future. Consider the enemies: poor people, immigrants, protesters of all sorts, whistleblowers . . .
"A federal court in Alexandria, Virginia sentenced former CIA officer Jeffrey Sterling to three and a half years in prison on Monday in a case that has received widespread condemnation for revealing the 'rank hypocrisy' of the U.S. government's war on whistleblowers," Common Dreams reported.
Sterling was convicted, on circumstantial evidence, of leaking classified info to New York Times journalist James Risen about a bizarre CIA operation called Operation Merlin. If true, Sterling committed the crime of embarrassing the U.S. government by outing an ill-conceived CIA plan to pass flawed information about nuclear-weapon design to Iran. The government has no right to hide its operations – and certainly not its mistakes – from the public. By pretending that it's defending "our" security by doing so, even as it ignores and fails to invest in true measures of security, such as a rebuilt social safety net, it squanders its legitimacy.
And the more legitimacy it squanders, the more it militarizes.
________________________________
Robert Koehler is an award-winning, Chicago-based peace journalist and nationally syndicated writer. His book, Courage Grows Strong at the Wound (Xenos Press) is still available. Contact him at koehlercw@gmail.com.
© 2015 Common Wonders
Go to Original – commonwonders.com
DISCLAIMER: The statements, views and opinions expressed in pieces republished here are solely those of the authors and do not necessarily represent those of TMS. In accordance with title 17 U.S.C. section 107, this material is distributed without profit to those who have expressed a prior interest in receiving the included information for research and educational purposes. TMS has no affiliation whatsoever with the originator of this article nor is TMS endorsed or sponsored by the originator. "GO TO ORIGINAL" links are provided as a convenience to our readers and allow for verification of authenticity. However, as originating pages are often updated by their originating host sites, the versions posted may not match the versions our readers view when clicking the "GO TO ORIGINAL" links. This site contains copyrighted material the use of which has not always been specifically authorized by the copyright owner. We are making such material available in our efforts to advance understanding of environmental, political, human rights, economic, democracy, scientific, and social justice issues, etc. We believe this constitutes a 'fair use' of any such copyrighted material as provided for in section 107 of the US Copyright Law. In accordance with Title 17 U.S.C. Section 107, the material on this site is distributed without profit to those who have expressed a prior interest in receiving the included information for research and educational purposes. For more information go to: http://www.law.cornell.edu/uscode/17/107.shtml. If you wish to use copyrighted material from this site for purposes of your own that go beyond 'fair use', you must obtain permission from the copyright owner.