Peace Is What We Make of It? Peace-Shaping Events and 'Non-Events'
TMS PEACE JOURNALISM, 25 May 2015
Gëzim Visoka, Pax in Nuce – TRANSCEND Media Service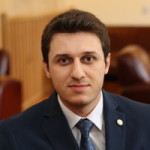 Over the past two decades, the liberal peacebuilding apparatus has deployed rationales and technologies that ultimately apply the Western model of democratic peace to other conflict-affected and difficult places. However, implanting these external peacebuilding blueprints onto different places has often failed to produce the intended outcomes.
Almost all post-conflict societies that have been subject to liberal peace experiments continue to suffer from dysfunctional democracy, ethnic disagreements, and under-development. This raises the question: if the intentional actions that constitute peace processes do not succeed in bringing about their intended impact, what actually shapes peace? In order to understand what shapes peace, it is crucial to examine events and non-events as one of the categorical orientations for capturing the elementary foundations of constructing the state of peace in conflict-affected societies.
In peacebuilding practices, events are considered as those important moments around which the implementation of a peace process takes place. Policy-makers who populate the liberal peace apparatus try to register and report on those events that signify progress and make them look successful, while other more negative events and consequences are often reduced to 'non-events'. Within the institutional realm, liberal peace events include: organising elections, establishing new institutions, passing laws and policies, and developing visible architecture for enforcing law and order. Within the securitisation wing of liberal peace, key events and historical benchmarks include: disarming insurgent and guerrilla forces, establishing and reforming security institutions. In the area of marketisation, key events include: donor conferences, decisions on currency, the privatisation of socially-owned enterprises, and assessments by the IMF and World Bank on unemployment and fiscal stability. These events are often assembled around the justification for the fulfilment of peacebuilding intentions and are portrayed in a language that considers them as important benchmarks on the lengthy road to peace, stability, and development.
One of the main registers cataloguing liberal peace event-making are the periodical UN reports issued on behalf of the UN Secretary-General (UNSG) as the main implementing body of UN peacebuilding. The process of the assemblage of knowledge on events that inform the UN reports on particular peacebuilding missions undergoes multiple stages, starting from field-based reports to manufactured final reports the authorship of which is designated to the UN Secretary-General, who might not read or know the content of 'its' report. Thus, event-making in peacebuilding contexts represents the struggle to impose a particular regime of practices. Similarly, mainstream peacebuilding evaluations only review micro-level issues, but rarely identify the broader impacts that peacebuilding interventions might have had over the local actors, processes, and communities However, the unintended, unanticipated, and unprevented events that emerge as consequences of liberal peace actions are intentionally reduced to 'non-event's to avoid responsibility and preserve self-fulfilling legitimacy. Often, broader holistic social processes are not included in peacebuilding impact assessments.
The analysis of 'non-events' in the context of peacebuilding has mainly taken place as counterfactual analysis focusing on 'missed opportunities', which are understood as events that did not happen but could have happened if certain actions would have been undertaken differently at certain points in the peace process. However, in peacebuilding context, non-events are not events that do not happen. They can be events that do happen, but international actors often either cannot see them, or would rather not see them. Consequently, a vast majority of events that fall outside of the liberal peace apparatus are often suppressed, ignored, marginalised, and exuded from official repertoires of history writing. This reading of non-events refers to the various types of events, which are either directly caused by international peacebuilding actions, or indirectly caused when international peacebuilders did not take preventative action. In the context of post-conflict peacebuilding, non-events could be considered those acts that are articulated through speech acts of ordinary or elected representatives deemed as provoking or supporting the peace process, actions and events that illustrate failures and wrong-doings among international peacebuilders; various community-based incidents that may be or may not be related to inter-ethnic or inter-communal disputes; performative and resistance acts of organised and non-organised groups; as well as other events that shape people's everyday political and socio-economic conditions.
Ignoring these 'non-events' has significant repercussions on the prospects of sustainable peace, as such dynamics create a culture of illusion and camouflage that does not correspond with messy and complex post-conflict realities. Hence, bringing these ignored dimensions into the spotlight engenders a better understanding of what shapes peace after violent conflict. Nevertheless, liberal peacebuilders often know about these non-events but they cannot and do not want to recognise and register these 'unofficial events' driven from the fear of amplifying self-defeat and undermining their mission's goals. The category of non-events reflects how international organisations (and others) have poor systems for seeing many bottom-up, informal and non-institutionalised 'events' and processes. It is this inadequate culture that liberal peacebuilding often fails to capture everyday conflict avoidance practices that have a powerful role in community peacebuilding, but are often reduced to non-events and not treated sufficiently as everyday peace events.
There are numerous examples of 'non-events' in conflict-affected societies that have experienced protracted and extensive international intervention. For instance, some of the UN and EU failures with regard to police reform in Bosnia and Herzegovina have been reduced to 'non-events', such as the control of police structures by nationalist parties as well as their involvement in organised crime and corruption. Prevalence of gender-based violence, economic informality, socio-political discrimination against non-dominant minorities, and the involvement of UN peacekeepers and police in women trafficking and organised crime. Similar pattern of reducing undesired events to 'non-events' has taken place under the EU led police reform. Certain fragments of these 'non-events' later became more visible through the Wikileaks and reports by other local and international advocacy groups.
UNMIK and NATO peacekeepers (KFOR) in Kosovo for over two years perceived Serb parallel structures and local resistance as 'non-events' in the peacebuilding process, despite their expanded operation in Kosovo. While they were well aware of their peace-wrecking activity, no adequate and decisive measures were taken to dismantle these structures when the opportunity arose at different stages after 1999. However, the attempts to reduce these structures to 'non-events' produced multiple unintended consequences. Although UN and NATO later started to report about these structures, their activity has profoundly shaped peace in Kosovo, where it challenged international authority, constrained Kosovo institutions and sovereignty, prevented the integration of the Serb community within Kosovo's society, nurtured organised crime and informality, and challenged the overall peace and stability in the country.
A central aspect of international peacebuilding in Timor-Leste was security sector development and reform, namely the formation of defence and police forces. However, the local resistance and dissatisfaction with the recruitment policy for police and defence forces, the regional misbalance of representation within new security structures, and the blurred lines of responsibility among security forces have been ignored and often reduced to 'non-events' by the UN. However, it was the very ignorance of these local dynamics reduced to 'non-events', which brewed local resistance and ultimately resulted in a large-scale violence in 2006 that almost ruined the entire international peacebuilding and statebuilding investment in the country.
These examples of 'non-events' have played a significant role in shaping peace, mainly producing a negative hybrid peace that has neither worked for external interveners, or for those in the receiving end. Taking liberal peace intentionality and event as a reference point leaves unexplored many important social aspects that have played profound role in shaping peace. Unpacking the politicisation of events and non-events reveals that peace is what we make of it rather than a true reflection of the complex reality in conflict-affected societies. Accordingly, reducing certain inconvenient events to 'non-events' does not help understanding post-conflict complexities, nor facilitating any effective strategy for reducing harm and solidifying structures and infrastructures that promote local peace formation processes. Ignoring the registration of peacebuilding inconvenient events and consequences leaves social events poorly explored, excludes impunity from responsibility, and dismisses the meaningful and corrective reformation of individual and collective agency.
_______________________________________
Dr Gëzim Visoka, Lecturer in Peace and Conflict Studies, Institute for International Conflict Resolution and Reconstruction (IICRR), School of Law and Government, Dublin City University, Ireland.
If you are interested in learning more about non-events, the author has published a full article of this text in Peacebuilding.
Pax In Nuce (Peace in a Nutshell) is designed as a forum for the exchange of ideas on the latest thinking in relation to peace and conflict studies. The articles are short (hence 'in a nutshell') and accessible, and include contributions from some of the leading thinkers and practitioners on peace and conflict.
Go to Original – paxinnuce.com
DISCLAIMER: The statements, views and opinions expressed in pieces republished here are solely those of the authors and do not necessarily represent those of TMS. In accordance with title 17 U.S.C. section 107, this material is distributed without profit to those who have expressed a prior interest in receiving the included information for research and educational purposes. TMS has no affiliation whatsoever with the originator of this article nor is TMS endorsed or sponsored by the originator. "GO TO ORIGINAL" links are provided as a convenience to our readers and allow for verification of authenticity. However, as originating pages are often updated by their originating host sites, the versions posted may not match the versions our readers view when clicking the "GO TO ORIGINAL" links. This site contains copyrighted material the use of which has not always been specifically authorized by the copyright owner. We are making such material available in our efforts to advance understanding of environmental, political, human rights, economic, democracy, scientific, and social justice issues, etc. We believe this constitutes a 'fair use' of any such copyrighted material as provided for in section 107 of the US Copyright Law. In accordance with Title 17 U.S.C. Section 107, the material on this site is distributed without profit to those who have expressed a prior interest in receiving the included information for research and educational purposes. For more information go to: http://www.law.cornell.edu/uscode/17/107.shtml. If you wish to use copyrighted material from this site for purposes of your own that go beyond 'fair use', you must obtain permission from the copyright owner.