The Learned Helplessness of Israeli Youth
PALESTINE - ISRAEL, 25 Jan 2016
Jews for Justice for Palestinians – TRANSCEND Media Service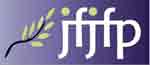 Have Israelis abandoned any hope for change?
A bitter fate awaits Israel's democracy unless the Israeli silent majority shakes off its learned helplessness.
By Akiva Eldar, trans. Ruti Sinai / Al Monitor, Israel Pulse
January 12, 2016
Another year is upon us, and there is still no light at the end of the occupation tunnel. With the departure of Interior Minister Silvan Shalom from the government in December, the meaningless portfolio of minister in charge of negotiations with the Palestinians, which he also held, has no takers. Shas leader Aryeh Deri, appointed by Prime Minister Benjamin Netanyahu to succeed Shalom at Interior, did jail time (2000-2002) for accepting a bribe during his previous stint in that office. The ministries of foreign affairs, communication, economy and regional cooperation are still de facto vacant, officially held by Netanyahu. The year got underway with news of plans to grant legal status to unauthorized West Bank outposts and Netanyahu taking advantage of the Jan. 1 murders of three men in Tel Aviv to surf his favourite waves of hatred of the other, fear and victimization.
Things are no better in terms of democracy, tolerance and freedom of speech: The government has approved proposed legislation by Justice Minister Ayelet Shaked requiring human rights and other activists whose organizations receive foreign government assistance to wear special identification badges. Education Minister Naftali Bennett has welcomed a decision to ban the teaching of Dorit Rabinyan's "Borderlife," a love story between a Palestinian man and a Jewish woman. Culture and Sports Minister Miri Regev has tried to interfere in the playlist of Galgalatz, Army Radio's music station, which is actually under the purview of the minister of defense. High school civics teachers have been told that "issues underlining the importance of understanding democracy as an idea that extends beyond majority rule and requires tolerance, pluralism and minority rights" have been omitted from the curriculum.
What glad tidings were issued to the public by the  government headed by a man who built his career on a  relentless war against terrorism? How did Cabinet  ministers reassure parents who refused to send their  kids to school for fear of a terrorist — Neshat Melhem, [left, shot and killed by police January 8th] perpetrator of the Jan. 1 Tel Aviv attack — roaming freely? On Army Radio Jan. 4, the minister of education offered them this: "The number of people killed in traffic accidents is far greater." Public Security Minister Gilad Erdan concurred with Bennett's opinion, asserting, "In terms of probability, there are also many accidents." What consolation for worried parents! One could also query the transportation minister on the matter, given that the number of road casualties is on the rise.
What more must happen for the public to emerge from its indifference? True, the current government was chosen in democratic elections, and the opposition reserves the right to topple it. That said, the greatest injustices in modern history have been caused by regimes whose parliaments were democratically elected. When parliament does not care to or cannot serve the inherent interests of the people, it is the right of civil society, if not its duty, to take a stand. The hundreds of thousands who demonstrated in 1982 on Tel Aviv's Kings of Israel Square (renamed Rabin Square), following the massacre at the Sabra and Shatila refugee camps in Lebanon, led to Defence Minister Ariel Sharon's removal from office. The Four Mothers movement hastened the withdrawal of the Israel Defence Forces from Lebanon in 2000. Were it not for a prolonged sit-in outside the prime minister's residence, kidnapped soldier Gilad Shalit would probably have wasted away in Hamas' hands instead of being released in 2011.
Hundreds of thousands of Israelis fear for the fate of their country's democracy. Most of the Jews among them believe in a liberal Judaism, are fed up with the occupation and object to their tax money being funneled into the settlement enterprise. They vote for the Zionist Camp or Meretz, for the predominantly Arab Joint List or Yesh Atid, Kulanu or Shas. Among voters on the right, there are also many who cherish the principles of democracy.
The day after elections, they accept the decision of the majority and sit around on Friday nights carping about Bibi and Sara Netanyahu. When they return from visiting their kids who have left Israel, they will write a letter to the editor of the paper they read, if they have time. Several hundred members of the Meretz youth organization will put on shirts in their party's colour, green, and join a rally in Rabin Square, if the weather is nice.
In Haaretz's weekly magazine Jan. 7, scriptwriter and commentator Nisan Shor wrote, "There is an infuriating loss of connection with reality and a lack of desire to influence it. I don't know whether it's due to fear or indifference or despair. We are all afflicted by one of those symptoms at least. Waiting for someone else to pick up the reins." [see below, Israeli left crippled by hysteria. The affliction that Shor describes as "performance anxiety" afflicts hundreds of thousands of Israeli students.
More than 300,000 students attend Israeli institutions of higher learning. The libraries are packed. The pubs in Tel Aviv and social media attest to a vibrant student life. The website of the National Union of Israeli Students has an abundance of up-to-the-minute information about scholarships, discounts and a guide for buying a car. One will not, however, find any mention of Daniel "Danny the Red" Cohn-Bendit and his friends who in 1968 France led students in a popular uprising against the regime of Charles de Gaulle and in support of social reform.
The tens of thousands of American students who burned their draft notices in the 1960s accelerated the end of the Vietnam War. Israeli students accept their annual call up for military reserve duty in the territories occupied by their country for nearly 50 years. If a demonstration is held to protest tuition costs, they will come to the square and even agree to carry a sign, but only if they don't have class at the time. When was the last time anyone saw leftists sitting in a tent opposite the prime minister's office with signs demanding "Down with the occupation"? When did anyone last hear of a hunger strike outside the prime minister's residence on Balfour Street against the couple inside guzzling public funds? True, several months ago female peace activists took turns fasting there, but their one-time protest ended with a whimper. In the end, they posed for photos with Sara Netanyahu, who sent them to demonstrate outside the home of Palestinian President Mahmoud Abbas. Later, on Sept. 1, they got to meet with Sara's husband, who sent them to tell Abbas he misses him.
Psychologists are familiar with situations in which people do not use their power to bring about change. Such people give up and don't do anything. In professional parlance this is known as learned, or acquired, helplessness. Researcher Martin Seligman diagnosed the phenomenon in animals in the 1970s. Therapists observe it in treating battered women and disadvantaged populations who accept their bitter fate. The silent majority in Israel appears to be suffering from learned helplessness. Those among it have succumbed to the feeling that we tried and tried, but failed. There's nothing more to be done. If Israelis fail to identify the forces within and to harness them for an extended and relentless struggle to save peace and Israeli democracy, a bitter fate awaits the state.
_____________________________________
Jews for Justice for Palestinians is a network of Jews who are British or live in Britain, practising and secular, Zionist and not. We oppose Israeli policies that undermine the livelihoods, human, civil and political rights of the Palestinian people. We support the right of Israelis to live in freedom and security within Israel's 1967 borders. We work to build world-wide Jewish opposition to the Israeli Occupation, with like-minded groups around the world and are a founding member of European Jews for a Just Peace, a federation of Jewish groups in ten European countries.
Join the BDS-BOYCOTT, DIVESTMENT, SANCTIONS campaign to protest the Israeli barbaric siege of Gaza, illegal occupation of the Palestine nation's territory, the apartheid wall, its inhuman and degrading treatment of the Palestinian people, and the more than 7,000 Palestinian men, women, elderly and children arbitrarily locked up in Israeli prisons.
DON'T BUY PRODUCTS WHOSE BARCODE STARTS WITH 729, which indicates that it is produced in Israel. DO YOUR PART! MAKE A DIFFERENCE!
7 2 9: BOYCOTT FOR JUSTICE!
DISCLAIMER: The statements, views and opinions expressed in pieces republished here are solely those of the authors and do not necessarily represent those of TMS. In accordance with title 17 U.S.C. section 107, this material is distributed without profit to those who have expressed a prior interest in receiving the included information for research and educational purposes. TMS has no affiliation whatsoever with the originator of this article nor is TMS endorsed or sponsored by the originator. "GO TO ORIGINAL" links are provided as a convenience to our readers and allow for verification of authenticity. However, as originating pages are often updated by their originating host sites, the versions posted may not match the versions our readers view when clicking the "GO TO ORIGINAL" links. This site contains copyrighted material the use of which has not always been specifically authorized by the copyright owner. We are making such material available in our efforts to advance understanding of environmental, political, human rights, economic, democracy, scientific, and social justice issues, etc. We believe this constitutes a 'fair use' of any such copyrighted material as provided for in section 107 of the US Copyright Law. In accordance with Title 17 U.S.C. Section 107, the material on this site is distributed without profit to those who have expressed a prior interest in receiving the included information for research and educational purposes. For more information go to: http://www.law.cornell.edu/uscode/17/107.shtml. If you wish to use copyrighted material from this site for purposes of your own that go beyond 'fair use', you must obtain permission from the copyright owner.