Brazil's Revolution Starting to Reveal Its True Colors
BRICS, 28 Mar 2016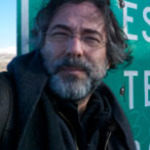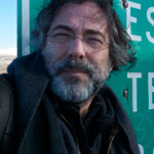 21 Mar 2016 – As we approach High Noon in the savage Brazilian politico-economic western, here's what is at stake.
For the past five days, all hell has broken loose. It started with judge Sergio Moro, the tropical Elliott Ness at the head of the two-year-old, 24-phase Car Wash corruption investigation, crudely manipulating an – illegal – phone tapping of a Lula-Dilma Rousseff conversation, which he duly leaked to corporate media and was instantly used as "proof" that Lula may be back in power as Chief of Staff because he's "afraid" of Elliott Ness.
As a crucial instance of the total information war currently at play in Brazil – with the hegemonic Globo media empire and the major newspapers salivating for a white coup/regime change more than ever – the shaky "proof" turbocharged the Rousseff impeachment drive to a whole new level.
The conversation
The appalling politicization of the Brazilian Judiciary is now a fait accompli, with many a judge moved by opportunism and/or corporate interest/shady political agendas. That implies a "normalization" of illegal procedures such as phone tapping of defense lawyers and even the President (Edward Snowden, in a lightweight aside, commented that Rousseff is still not using cryptography in her communications).
Supreme Court ministers – at least so far – have not punished Elliott Ness for his illegal tapping of the President's phone and for his illegal leaking of the Lula-Rousseff conversation (there's nothing in it to implicate them in any wrongdoing, as Elliott Ness himself admitted).
The next cliffhanger was Supreme Court minister Gilmar Mendes – a notorious opposition puppet – using the illegal phone tapping to suspend Lula's new role; that was "required" from him by two opposition parties. Lula back in government means two anathemas for the white coup/regime change crowd; political articulation – which may end up by defeating the impeachment drive against Rousseff; and fundamental help for the Rousseff administration to start at least taming the economic crisis.
It's crucial to note that Mendes's unilateral decision was taken only a day and a half after he had a long lunch with two opposition heavyweights, one of them Wall Street darling banker and former Soros protégé Arminio Fraga.
Mendes not only pushed the administration into a corner; he went further, handing back to Elliott Ness the competence to investigate Lula under Car Wash, and this after Moro himself had already been forced, by law, to transfer the jurisdiction to the Supreme Court, as Lula was to become a minister.
Mendes was not competent to do it – as even other Supreme Court judges stressed; he took it away from the minister-speaker of Car Wash in the Supreme Court, Teori Zavascki. So now it's up to Zavascki to "affirm his competence" in the matter.
Essentially the phone tapping leak is crammed with serious illegalities, as a smatter of jurists has pointed out; from the tapping taking place after Moro himself determined they should be discontinued, to the leak of a Presidential communication, which could only be authorized by the Supreme Court. Which leads us to the hidden political agenda behind the leak: to expose Lula to public execration and pit him against politicians and the Judiciary.
Lula has presented a habeas corpus request to the Supreme Court, signed by some of Brazil's top jurists, while the government is about to present its own appeal against the blocking of Lula's nomination. The ball is with the Supreme Court – and all bets are off.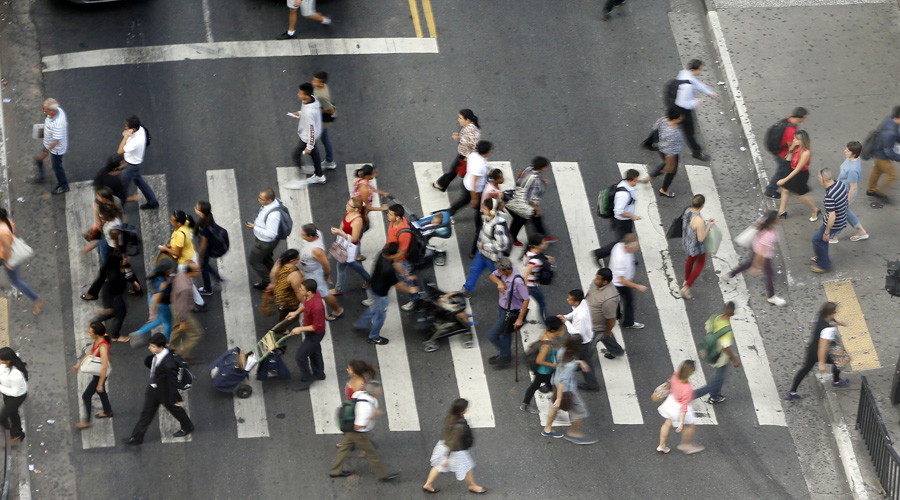 What "rule of law"?
The Brazilian Supreme Court in fact has ceased to act as a Supreme Arbiter as some of its members refuse to admit all the current trappings of a police state. This is happening while a rash of prosecutors and a gaggle of investigators at the Brazilian Federal Police – the equivalent of the FBI – now can be identified as mere pawns of the ultra-politicized Car Wash investigation.
In a nutshell: "Justice" in Brazil is now totally politicized. And Car Wash's mandate is now revealed to clearly consist in the outright criminalization of absolutely anything related to the coalition governments led by the Workers' Party since the beginning of the first Lula term in 2003.
Car Wash is not about the cleansing of corruption in Brazilian politics; if that really was the target, top opposition politicians would be under investigation, and many behind bars already. Moreover, the appalling corruption scheme in the development of Sao Paulo's metro lines would not have been treated only as the working of a cartel of companies, with no politicians involved; the Sao Paulo metro racket follows the same logic of the corruption scheme discovered – by the NSA – inside Petrobras.
"Rule of law" in Brazil has now been debased to Turkey's Sultan Erdogan levels – featuring business leaders with the"wrong" political connections arrested for months without trial, which translates as blatant manipulation of public opinion, the preferred tactic of Mani Pulite fan Moro and his team.
The road map ahead is grim. The Brazilian Constitution is being torn to shreds, submitted to a white coup logic to be enforced by all means necessary. The politicization of the Judiciary runs in parallel to the mainstream media spectacularization of everything that the process touches, criminalizing politics but only selected politicians.
Brazil's hugely concentrated economic interests are willing to support any deal that would mean an endgame to the political/judicial war, as politico-economically the country remains totally paralyzed – and polarized. Inside the – immensely corrupt – Brazilian Congress, a special commission to deliberate over Rousseff's impeachment has been appointed, including 36 dodgy members of Parliament who are facing myriad judicial problems; Kafka or the Dadaists would not come up with anything as absurd.
So the road map ahead now depends on how this dodgy impeachment commission will progress – or not. One of the possible scenarios is Rousseff's ouster as early as late April, even if she has not been formally accused of any wrongdoing; the usual Empire of Chaos suspects and the local comprador elites barely contain their glee as they "inform"Bloomberg or the Wall Street Journal. But then there's the Lula factor.
How sweet was my coup
Assuming Lula may be back in action in the next few days, extensive political articulation – which the opposition wants to kill by all means – will need 171 votes to smash the impeachment drive in the lower house; only then may the administration defuse the political crisis to seriously tackle the economic crisis.
In a cliffhanger-heavy, extremely fluid scenario, there would be only two possible negotiated solutions: a sort of legal ersatz Parliamentarism, with Rousseff still as President, and Lula as a de facto Prime Minister; and an all-out ersatz Parliamentarism, with Lula in charge of all the government's political articulations.
A pact – forged during "secret" dinners in Brasilia – between the PSDB (the former social democrats turned neoliberal enforcers) and the PMDB party (the other major cog in the Workers' Party ruling coalition) has been sealed to kill both options. The PMDB, incidentally, is notorious for – what else – corrupt politicians, not as a governing entity.
All eyes are now on the Supreme Court and the – wallowing in corruption – Brazilian Congress. Lula, in the eye of the hurricane itself, is in the most unenviable position. He will need to use all his political capital and all his decades as a master negotiator to find a (political compromise) way out.
The Brazilian street remains totally radicalized; the logic (?) of blind hate prevails while virtually all instances of juridical or political mediation, not to mention plain, civilized common sense, have been frozen. Brazilian democracy – one of the healthiest in the world – is now being strangled by the warped python logic of a police state.
Which brings us to the tawdry scenario that might as well play out before summer. A cowardly, very conservative Congress expelsRoussef from power; the Vice-President, PMDB's Temer, steps in, the country is "pacified" and the proverbial foreign investors, Wall Street, the Koch brothers in the US, hail the white coup; the Car Wash hysteria slowly – and magically – fades out because no way former opposition mandarins should be indicted or go to jail (that's only for the Workers' Party).
Kafka and the Dadaists to the rescue, again; this is exactly the "soft" regime change deal that has been clinched in Brasilia by a nasty combo; selected (corrupt) politicians bought and paid for by the Brazilian comprador elites; selected businessmen; a large part of a co-opted Judiciary; and corporate media (ruled by four families).
Call it white coup. Call it regime change. Call it the Brazilian color revolution. Without NATO. Without "humanitarian"imperialism. Without blood and zillions of US dollars lost, like in Iraq, Libya or Syria. So "clean". So "lawful". How come Empire of Chaos's theoreticians never thought about this before?
"Humanitarian" imperialism is so old Hillary; at least the Masters of the Universe will have a new template to apply all over the developing world. Happy – regime change – days are here again.
And forget about reading any of this on Western corporate media.
______________________________
Pepe Escobar, from Brazil, is the roving correspondent for Asia Times/Hong Kong, an analyst for RT and a frequent contributor to websites and radio shows ranging from the US to East Asia. He is the author of Globalistan: How the Globalized World is Dissolving into Liquid War (Nimble Books, 2007), Red Zone Blues: a snapshot of Baghdad during the surge (Nimble Books, 2007), and Obama does Globalistan (Nimble Books, 2009). His new book is Empire of Chaos. He may be reached at pepeasia@yahoo.com.
DISCLAIMER: The statements, views and opinions expressed in pieces republished here are solely those of the authors and do not necessarily represent those of TMS. In accordance with title 17 U.S.C. section 107, this material is distributed without profit to those who have expressed a prior interest in receiving the included information for research and educational purposes. TMS has no affiliation whatsoever with the originator of this article nor is TMS endorsed or sponsored by the originator. "GO TO ORIGINAL" links are provided as a convenience to our readers and allow for verification of authenticity. However, as originating pages are often updated by their originating host sites, the versions posted may not match the versions our readers view when clicking the "GO TO ORIGINAL" links. This site contains copyrighted material the use of which has not always been specifically authorized by the copyright owner. We are making such material available in our efforts to advance understanding of environmental, political, human rights, economic, democracy, scientific, and social justice issues, etc. We believe this constitutes a 'fair use' of any such copyrighted material as provided for in section 107 of the US Copyright Law. In accordance with Title 17 U.S.C. Section 107, the material on this site is distributed without profit to those who have expressed a prior interest in receiving the included information for research and educational purposes. For more information go to: http://www.law.cornell.edu/uscode/17/107.shtml. If you wish to use copyrighted material from this site for purposes of your own that go beyond 'fair use', you must obtain permission from the copyright owner.