Annexing Archaeology: Will UNESCO Take On Israel?
PALESTINE - ISRAEL, 23 May 2016
Jonathan Cook – TRANSCEND Media Service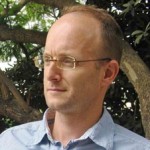 Palestinians to announce a list of heritage sites in urgent need of protection from Israeli violations.
19 May 2016 – Israel is stepping up its efforts to seize control of Palestinian heritage sites and antiquities in the occupied territories in violation of international law, Palestinian and Israeli archaeologists warned this week.
The experts echoed criticisms levelled against Israel in a recent resolution passed by the United Nations' cultural agency, UNESCO, that accused Israel of interfering with major holy sites in occupied areas.
A diplomatic storm over the resolution escalated at the weekend, when Prime Minister Benjamin Netanyahu announced that he was rejecting a French peace plan because of France's support for the resolution. He said it "cast a shadow over the fairness" of the initiative.
Archaeologists, however, said the UNESCO resolution underestimated the scope of the problem facing Palestinian heritage sites. The Palestinian tourism and antiquities ministry is preparing to announce a list of 14 major sites in the occupied territories that are in urgent need of protection from Israeli activities.
Under UNESCO rules, Palestine will be able to nominate two of them this year for consideration as world heritage sites, in a fast-track procedure.
In the running for UNESCO status are two historic monasteries, Mar Saba and Cremisan, near Bethlehem; the important Roman archaeological site of Sebastiya; a section of the River Jordan where Jesus is believed to have been baptised; the Old City of Hebron, where Jewish settlers have installed themselves with help from the Israeli army; and Mount Gerizim, outside Nablus, where a small community of Samaritans resides.
Transferring antiquities
Ahmed Rajoub, an archaeologist in the Palestinian tourism and antiquities ministry, said Israel was preparing to turn a dozen important heritage sites in the West Bank into Israeli national parks.
At the same time, Israel's Antiquities Authority has announced plans to transfer important relics and a library of historic books from the Rockefeller museum in occupied East Jerusalem into Israel.
Rajoub noted that more than half of the occupied territories' 7,000 archaeological sites were located in Area C, which was placed temporarily under Israeli control by the Oslo accords in the 1990s.
"We cannot access these areas to protect them or even collect data for UNESCO," he told Al Jazeera. "That leaves them vulnerable to damage and destruction by settlers, the Israeli army and looters."
According to ministry figures, more than 200 sites have been taken over by illegal Jewish settlements, and 1,000 damaged or destroyed by Israel's construction of its separation barrier.
Diplomatic frustration
The issue of Israel's treatment of Palestinian heritage sites was thrust into the spotlight last month when the UNESCO resolution gained the support of 33 states.
It calls on Israel to cease its "persistent excavations" in and around the Old City of Jerusalem; to end damaging activities at Jerusalem's holy sites, including repeated moves to change the status quo at the al-Aqsa mosque compound; and to remove from Israel's national heritage list two holy sites in the Palestinian cities of Hebron and Bethlehem, in the occupied West Bank.
According to the local media, Israeli officials were taken aback that states with whom Israel has close ties, including France, India, Russia and China, backed the resolution. Seven countries, including the US, Germany and Britain, voted against.
A UN official in Jerusalem, who wished to remain anonymous, said Israel was targeting UN staff who spoke out. He told Al Jazeera that the resolution reflected growing diplomatic frustration over Israel's creation of facts on the ground, especially in Jerusalem.
"We have reached the point where Israel's annexation of East Jerusalem – even though everyone is agreed it was done in violation of international law – has been airbrushed out of the public discourse," the UN official said. Most of Israel's anger was directed at UNESCO's decision to give priority to the Islamic names of holy places in the three Palestinian cities.
Playing politics
Yonatan Mizrachi, head of Emek Shaveh, an organisation of Israeli archaeologists opposed to the use of archaeology for political ends, said it was not surprising that Netanyahu preferred to deal with the resolution's terminology rather than its substance.
"When he [Netanyahu] knows 90 percent of the criticisms in the resolution are indisputable, he prefers to play politics," Mizrachi told Al Jazeera.
There was especial annoyance in Israel at the decision to identify what Israelis know as the Western Wall Plaza as "al-Buraq Plaza" – named for the place where the Prophet Muhammad is supposed to have tethered a steed that carried him from Mecca to Jerusalem.
A correspondent for the daily Haaretz newspaper observed that UNESCO had downgraded the Western Wall to a "revered hitching post". Last October UNESCO's Muslim member states narrowly failed to pass a statement that the Western Wall was an integral part of the al-Aqsa compound and therefore an Islamic holy site.
That view was uncontroversial before Israel's occupation of Jerusalem began in 1967, said Mazin Qumsiyeh, a Palestinian scholar and author of a book examining contested historical claims in the region. "The Western Wall was considered Islamic property by the British during the Mandate," he told Al Jazeera, adding: "It should be for the occupied Palestinian people – not the occupier – to name their heritage sites."
Excavations banned
Under international law, Israel is prohibited from carrying out excavations or rehabilitation work at heritage sites in the occupied territories. In addition, emergency repairs to sites in Israeli-controlled Area C have to be coordinated with the Palestinian Authority.
Rajoub said Israel was systematically ignoring these obligations.
Palestine became a member of UNESCO in 2011, despite vociferous objections from Israel and a retaliatory decision by the US to cut its share of funding to the international body.
So far the Palestinians have secured recognition of three world heritage sites: The Church of the Nativity and the pilgrimage route in Bethlehem, and the ancient agricultural terraces of Battir, a village near Bethlehem.
Rajoub said the case of Battir, which was accepted in 2014, proved that UNESCO recognition offered some protection. "Israel had to freeze its plans to build the [separation] wall through Battir precisely because it would have destroyed the terraces," he said.
"UNESCO's support is an important tool to help us to shame Israel and prevent the worst abuses at these sites under occupation."
Justifying settlements
Threats to Palestinian heritage sites have intensified as Israel has sought either to economically exploit them for tourism or to bolster Jewish nationalist and religious claims to occupied territory, said Hamdan Taha, a Palestinian archaeologist and researcher.
The economic interests were underscored this week when Israel announced that it would begin removing mines by the River Jordan at a site believed to be where Jesus was baptised. Israel has been increasingly trying to attract tourists away from Jordan, which developed its side of the baptismal site several years ago.
"Israel also abuses archaeology to highlight a narrative of Jewish historical connection," Taha told Al Jazeera. "That can then be used to justify further Jewish settlement on Palestinian territory."
Rajoub said his ministry had also heard that Israel was intending in the next few days to declare the important Roman site of Sebastiya, near Nablus, a national park. Ariel University, based in a Jewish settlement of the same name, would be carrying out excavations there.
Israel has been stepping up its activities in Jerusalem, too.
In March, under Israeli government pressure, Jerusalem officials approved a plan by Jewish settlers to build a massive visitor centre in the heart of the Palestinian neighbourhood of Silwan, at the base of the Old City walls alongside the al-Aqsa mosque.
Palestinians fear it will be used to entrench the settlers' hold over an archaeological site called the City of David which is slowly displacing Palestinian residents. In a sign of the mounting distrust of Israeli activities on and around the al-Aqsa compound, Jordan last month reversed a decision to install CCTV on the holy plaza.
Palestinian officials had warned that Israel would use the cameras to entrench its control over the site.
________________________________________
Jonathan Cook is an award-winning British journalist based in Nazareth, Israel, since 2001. He is the author of: Blood and Religion: The Unmasking of the Jewish State (2006); Israel and the Clash of Civilisations: Iraq, Iran and the Plan to Remake the Middle East (2008); and Disappearing Palestine: Israel's Experiments in Human Despair (2008). In 2011 he was awarded the Martha Gellhorn Special Prize for Journalism. The same year, Project Censored voted one of Jonathan's reports, "Israel brings Gaza entry restrictions to West Bank", the ninth most important story censored in 2009-10.
Go to Original – jonathan-cook.net
Join the BDS-BOYCOTT, DIVESTMENT, SANCTIONS campaign to protest the Israeli barbaric siege of Gaza, illegal occupation of the Palestine nation's territory, the apartheid wall, its inhuman and degrading treatment of the Palestinian people, and the more than 7,000 Palestinian men, women, elderly and children arbitrarily locked up in Israeli prisons.
DON'T BUY PRODUCTS WHOSE BARCODE STARTS WITH 729, which indicates that it is produced in Israel. DO YOUR PART! MAKE A DIFFERENCE!
7 2 9: BOYCOTT FOR JUSTICE!
DISCLAIMER: The statements, views and opinions expressed in pieces republished here are solely those of the authors and do not necessarily represent those of TMS. In accordance with title 17 U.S.C. section 107, this material is distributed without profit to those who have expressed a prior interest in receiving the included information for research and educational purposes. TMS has no affiliation whatsoever with the originator of this article nor is TMS endorsed or sponsored by the originator. "GO TO ORIGINAL" links are provided as a convenience to our readers and allow for verification of authenticity. However, as originating pages are often updated by their originating host sites, the versions posted may not match the versions our readers view when clicking the "GO TO ORIGINAL" links. This site contains copyrighted material the use of which has not always been specifically authorized by the copyright owner. We are making such material available in our efforts to advance understanding of environmental, political, human rights, economic, democracy, scientific, and social justice issues, etc. We believe this constitutes a 'fair use' of any such copyrighted material as provided for in section 107 of the US Copyright Law. In accordance with Title 17 U.S.C. Section 107, the material on this site is distributed without profit to those who have expressed a prior interest in receiving the included information for research and educational purposes. For more information go to: http://www.law.cornell.edu/uscode/17/107.shtml. If you wish to use copyrighted material from this site for purposes of your own that go beyond 'fair use', you must obtain permission from the copyright owner.