In Israel, an Ugly Tide Sweeps Over Palestinians
PALESTINE - ISRAEL, 2 May 2016
Jonathan Cook – TRANSCEND Media Service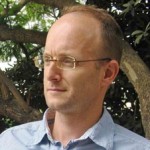 25 Apr 2016 – In Israel's evermore tribal politics, there is no such thing as a "good" Arab – and the worst failing in a Jew is to be unmasked as an "Arab lover". Or so was the message last week from Isaac Herzog, head of Israel's so-called peace camp.
The shock waves of popular anger at the recent indictment of an Israeli army medic, Elor Azaria, on a charge of "negligent homicide" are being felt across Israel's political landscape.
Most Israeli Jews bitterly resent the soldier being put on trial, even though Azaria was caught on camera firing a bullet into the head of a badly injured Palestinian, Abdel Fattah Al Sharif.
In the current climate, Herzog and his opposition party Zionist Union have found themselves highly uncomfortable at having in their midst a single non-Jewish legislator.
Zuheir Bahloul, an accommodating figure who made his name as a sportscaster before entering politics, belongs to the minority of 1.7 million Palestinian citizens, one in five of the population.
Unlike most of Israel's Palestinian politicians, he preferred to join a Zionist party than one of several specifically Arab parties. Nonetheless, he embarrassed colleagues by briefly pricking the bubble of unreason cocooning the country.
Attacks on soldiers were wrong, said Bahloul, but a Palestinian such as Al Sharif – who tried to stab soldiers at a checkpoint in the West Bank city of Hebron – was not a "terrorist" by any normal definition. Terrorists target civilians, Bahloul noted, not soldiers enforcing an illegal occupation.
Other Zionist Union MPs raced to disown Bahloul, while Herzog warned that the party was unelectable as long as it was seen as full of "Arab lovers".
Bahloul is hardly the first Palestinian politician in Israel to find himself denounced as a "bad" Arab. But the others have mostly sinned by demanding an end to Israel's status as a Jewish state. Israel is currently promulgating a law to oust such dissenters from the parliament.
Now the earth is shifting beneath the feet of formerly "good Arabs" such as Bahloul, the small number who cling to the belief that a self-declared Jewish state can be fair to them.
It is no longer just the state's Jewishness that is sacrosanct. The occupation is too.
Salim Joubran, the only Palestinian judge in the supreme court, fell foul of this creed last week as the court considered an appeal from Raed Salah, leader of the northern Islamic Movement, against his jail sentence for incitement to violence.
There is almost continual incitement by Jewish political and religious leaders, but indictments are almost unheard of. Two rabbis who wrote a book, the King's Torah, calling for the killing of Palestinian babies were investigated but not charged.
In his minority opinion, Joubran thought it reasonable to observe that Salah's remark urging the Arab world to support the Palestinians with a "global intifada" to protect Jerusalem's Islamic holy sites under occupation was more rhetorical than a call to arms.
He was wrong. Israelis took to social media calling for an "intifada" against both him and the supreme court.
The ugly political tide turning against the most moderate and pragmatic elements in Israel's Palestinian minority was also exemplified by threats against Ayman Odeh, leader of the only joint Jewish-Arab party in the parliament.
Odeh's crime was to describe the assassinations of Palestinian leaders by the Shin Bet intelligence service as "executions without trial".
Avi Dichter, a former Shin Bet head who is now a legislator in the ruling Likud party, wondered aloud about the merits of assassinating Odeh, before concluding it was not worth "wasting the ammunition". Dichter knows there is no danger he will face a trial for incitement to violence.
Meanwhile, a TV investigation last week turned a critical lens on the late Rehavam Zeevi, a hero of the occupation. The programme revealed that the general had serially raped and assaulted women under his command, and used underworld connections to silence critics.
Tellingly, however, while the programme highlighted his crimes against Jews, it was largely untroubled by his many well-documented abuses of Palestinians.
Zeevi once proudly boasted of killing prisoners, and famously terrorised Palestinians by flying over their villages with a Palestinian corpse hanging from his helicopter undercarriage.
Later he sat in government as head of a party calling for the expulsion of Palestinians from their homeland.
When he was assassinated by Palestinians in 2001, he was quickly beatified. Scores of roads and parks are named after him, and a commemoration law requires that his "legacy and values" be taught in schools.
The anti-Arab values Zeevi embodied are in no danger of being discarded. Rather, they are being entrenched. Today, the definition of a "bad Arab" stretches from those, such as Al Sharif, who take up arms against the occupation to those, such as Bahloul, who do nothing more than raise their voice against it.
The trigger-happy soldier Elor Azaria and the peace camp leader Isaac Herzog have more in common than either might wish to admit. In their different ways, both have helped to turn all Palestinians into outcasts – and crush any hope of concessions from Israel to peace.
____________________________________
Jonathan Cook is an award-winning British journalist based in Nazareth, Israel, since 2001. He is the author of: Blood and Religion: The Unmasking of the Jewish State (2006); Israel and the Clash of Civilisations: Iraq, Iran and the Plan to Remake the Middle East (2008); and Disappearing Palestine: Israel's Experiments in Human Despair (2008). In 2011 he was awarded the Martha Gellhorn Special Prize for Journalism. The same year, Project Censored voted one of Jonathan's reports, "Israel brings Gaza entry restrictions to West Bank", the ninth most important story censored in 2009-10.
Go to Original – jonathan-cook.net
Join the BDS-BOYCOTT, DIVESTMENT, SANCTIONS campaign to protest the Israeli barbaric siege of Gaza, illegal occupation of the Palestine nation's territory, the apartheid wall, its inhuman and degrading treatment of the Palestinian people, and the more than 7,000 Palestinian men, women, elderly and children arbitrarily locked up in Israeli prisons.
DON'T BUY PRODUCTS WHOSE BARCODE STARTS WITH 729, which indicates that it is produced in Israel. DO YOUR PART! MAKE A DIFFERENCE!
7 2 9: BOYCOTT FOR JUSTICE!
DISCLAIMER: The statements, views and opinions expressed in pieces republished here are solely those of the authors and do not necessarily represent those of TMS. In accordance with title 17 U.S.C. section 107, this material is distributed without profit to those who have expressed a prior interest in receiving the included information for research and educational purposes. TMS has no affiliation whatsoever with the originator of this article nor is TMS endorsed or sponsored by the originator. "GO TO ORIGINAL" links are provided as a convenience to our readers and allow for verification of authenticity. However, as originating pages are often updated by their originating host sites, the versions posted may not match the versions our readers view when clicking the "GO TO ORIGINAL" links. This site contains copyrighted material the use of which has not always been specifically authorized by the copyright owner. We are making such material available in our efforts to advance understanding of environmental, political, human rights, economic, democracy, scientific, and social justice issues, etc. We believe this constitutes a 'fair use' of any such copyrighted material as provided for in section 107 of the US Copyright Law. In accordance with Title 17 U.S.C. Section 107, the material on this site is distributed without profit to those who have expressed a prior interest in receiving the included information for research and educational purposes. For more information go to: http://www.law.cornell.edu/uscode/17/107.shtml. If you wish to use copyrighted material from this site for purposes of your own that go beyond 'fair use', you must obtain permission from the copyright owner.