'Palestinian Gandhi' Issa Amro Charged with 'Hurting a Soldier's Dignity'
NONVIOLENCE, 5 Dec 2016
Jews for Justice for Palestinians – TRANSCEND Media Service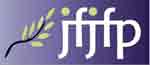 24 Nov 2016
*********************************
Hebron activist's trial opens amid calls to drop "baseless and politically motivated charges"
By Andrea Valentino, Palestine Monitor
November 23, 2016
Issa Amro, a well-known Palestinian activist, is in court today [Thursday 23rd] as his long-awaited trial begins.
Amro, co-founder of the Hebron-based campaign group Youth Against Settlements, is charged on eighteen counts, the earliest relating to an incident from 2010. According to the court deposition, Amro's charges include "obstructing a soldier" and "insulting a soldier."
This second charge, dating from July 2013, specifies that "the defendant insulted a soldier or committed any other act to hurt his dignity or status as a soldier."
According to the Israeli rights group B'Tselem, the number of crimes Amro is accused of reflect "the common [military] practice of filing inflated indictments, with a view of reaching a plea bargain with the defendant, whereby some charges will be stricken in exchange for the defendant pleading guilty to the rest."
B'Tselem added that Amro's trial reflects the Israeli policy of "[prohibiting] even non-violent protest activity, including actions that inside Israel would be considered legitimate."
Because Palestinians in the occupied West Bank are subject to Israeli military law, the trial is taking place in the closed Ofer military court, near Ramallah.
Amro's lawyer, Gaby Lasky, told Israeli newspaper Haaretz she was surprised her client "was released dozens of times over the years without any indictment, and suddenly an indictment is served that collects all the conduct for which he was released, [this] absolutely seems to be a matter of political persecution."
For his part, Amro stated to Haaretz that "I don't think anyone can claim that my political activity is criminal. I spread a lot of video footage that embarrasses the authorities. They don't want moderate Palestinians here who talk to diplomats about a two-state solution."
Magdalena Mughrabi, Deputy Regional Director for the Middle East and North Africa at Amnesty International, said in a press release that Israel should drop "the baseless and politically motivated charges against Issa Amro."
Amro's current ordeal started on February 26 2016, when he was arrested while speaking to a tour group linked to Breaking The Silence, a campaign group of ex-Israeli soldiers that now highlights army violations against Palestinians.
Amro first came to prominence during the Second Intifada, when he organised a sit-in at the Palestine Polytechnic University, in Hebron, to protest the Israeli occupation of the campus. That campaign was a success, and the university was reopened six months after the protests began.
In 2009, Amro was awarded a One World Media award for his 'Shooting Back' camera project – designed to capture abuses by Israeli forces and settlers in Hebron. Amro has been detained "more times than I remember," with some of these arrests reportedly resulting in beatings.
Amro is perhaps most famous for his work in Youth Against Settlements, a grassroots group that resist the continued abuses by Israeli settlers in Hebron. The group's most prominent campaign is 'Open Shuhada Street.'
The road was once the heart of Hebron's old town, but was closed in 2009 following the arrival of extremist Jewish settlers to the area.
Hebron's status as a divided city has long been a point of tension between Palestinians and Israelis. Several Palestinians have been killed there in attempted or alleged stabbing attacks, mostly against Israeli troops, in recent months. Hebron was also the site of the killing of a wounded and unarmed Palestinian by an Israeli soldier in March 2016, following an attempted attack, in what human rights organisations called an extrajudicial execution.
*******************************
Israel indicts "Palestinian Gandhi"
By Charlotte Silver, Electronic Intifada
September 06, 2016
The Israeli army has laid a lengthy list of charges against Issa Amro, the longtime Palestinian activist and organizer in the occupied West Bank city of Hebron.
The indictment includes incidents that span the last six years.
Among the 18 charges are organizing an "illegal demonstration" in August 2010, spitting in the direction of a settler in 2012, insulting a soldier in March 2013 and entering a "closed military zone" in February this year.
Amro's lawyer, Gaby Laski, told the Tel Aviv newspaper Haaretz that the sudden resuscitation of past events for which Amro was arrested and released at the time, "absolutely seems to be a matter of political persecution."
"They closed all the cases I was framed for in the past," Amro told Haaretz last week. "I don't think somebody can claim that my political activity is criminal. The court always lets me go when they arrest me for no reason."
"Over a number of years, the accused has committed many offenses, among them taking part in disturbances, assaulting soldiers, incitement and obstructing soldiers in their duties," a military spokesperson told Haaretz. "After evidence of these offenses was collected, the indictment was served."
In April, Amnesty International highlighted a March arrest of Amro and his colleague, Farid al-Atrash, in a report on Israel's intimidation of human rights defenders.
The human rights group wrote that Amro and al-Atrash were "arrested solely for their peaceful exercise of their rights to freedom of expression and assembly."
Amro, 36, is the founder of Youth Against Settlements, a group that organizes demonstrations and direct actions against the violent settler encampments that are protected by heavily armed soldiers who frequently harass Palestinian residents in the city.
Amro has said he was inspired by the nonviolent tactics made famous by Mahatma Gandhi and Martin Luther King Jr.
Every year, Youth Against Settlements organizes a week of activities calling to open Shuhada Street.
Once the city's main commercial strip, Shuhada Street was closed off to Palestinians in 1994 after American Jewish settler Baruch Goldstein massacred 29 Palestinian worshippers in the Ibrahimi mosque.
In March, following Youth Against Settlements' annual Open Shuhada Street campaign, Amro was arrested and charged with incitement, organizing illegal demonstrations and evading arrest. He spent one day in Israeli custody and was released pending trial.
"It is a kind of intimidation to stop the nonviolent activities," Amro said at the time, after he was released.
That arrest now appears to be among the charges lumped into the current broad indictment against Amro.
But most of the charges stem from alleged offenses in 2013. Haaretz says that the indictment recounts one episode in which soldiers took Amro's identity card and refused to return it to him.
Amro reportedly began to shout before turning to leave, without his identity card, at which point the soldiers threatened to arrest him if he left.
"The accused replied that [the soldier] could not arrest him and called him stupid," the indictment states, according to Haaretz.
When the Border Police began to arrest Amro, he allegedly said, "Who do you think you are? You can't detain me."
Palestinians in Hebron are patrolled by Israeli occupation forces who roam the streets and can freely stop Palestinian residents, insist they show them their identity cards and arbitrarily delay them for lengthy periods of time.
Another charge Amro is facing is entering a building known locally known as the Valero House, which Israel has declared a "closed military zone."
Amro told The Electronic Intifada the Valero House was once used by the Hebron municipality. It is now a private Palestinian home that was closed by the army and today stands empty. Amro had entered it to try to clean it so it could be revived for Palestinian use.
Amro is also a point-person for foreign media and visitors to Hebron, frequently giving tours to international delegations.
Amro told Haaretz that he publishes a lot of videos that "embarrass" the occupation authorities. "They don't want moderate Palestinians here who talk to diplomats about a two-state solution."
The Electronic Intifada has learned that the army plans to bring 38 witnesses to testify against Amro. His military trial will begin on 25 September.
*******************************
Palestine field post: 'I am not your normal human rights campaigner'
By Issa Amro, interview, Guardian
March 10, 2015
When Issa Amro came across Gandhi's philosophy of non-violence, he realised this would be his life's work.
Two years after the start of the second intifada the Israeli army designated the Palestinian Polytechnic University a military zone and sealed all its gates. At that point I was in the final year of a five-year engineering degree. I had dreamed of being an engineer since I was six years old, and I knew I couldn't let this happen. After four years of hard work, just at the moment that I was on the cusp of graduating, my university had become another casualty of the occupation.
I decided to organise sit-ins to get the university reopened. I convinced fellow students that we had to resist this. For six months we moved into classrooms, organised protests and demonstrated. We would conduct lessons while surrounded by soldiers. We agreed that it had to be peaceful and non-violent, and in the end we won. The army moved out and the university reopened. After so many defeats against the occupation, that one campaign was a great moment.
This experience was important for me because I learned about the importance of tactics and became convinced about the value of non-violence as a way to resist. I read books by Martin Luther King, Mahatma Gandhi and Nelson Mandela. I became convinced that their non-violent method was the best strategy for community resistance. Furthermore non-violence meant that there was a role for every Palestinian, as it is not the job of some vanguard in fighting the occupation; we can all do something. This is particularly important if you are fighting a professional army as it is the only realistic way in neutralising their power. They don't know what to do in the face of this.
Gandhi said, in effect, if you want to achieve liberation through violence you will achieve it quicker than through non-violence, but you should know that violence will then become a part of your society. The advantage of non-violent resistance is that it forces your institutions to be active and strong in the face of the occupation, which in effect helps us to build our state.
My campaigning, my whole philosophy, everything I do now, is underpinned by these ideas. My daily routine can be prosaic and is often frustrating. I meet with the local media and the families of those who have had their land occupied or their homes attacked. A big part of it is trying to convince more young people to adopt our methods, and we have been quite successful at recruiting people to non-violence. I hope this will allow Palestinians to address the issues they face.
My major project is Youth Against Settlements, where we protest against the settlements that have been created in Hebron. We wanted to get the young people to adopt the non-violent approach but also to be active in fighting the occupation. In 2007 I organised the B'Tselem's camera project. We gave the youngsters video cameras and trained them to document the human rights violations they suffered at the hands of the settlers. The cameras are the most trusted witnesses and can be used as evidence when we are arrested and have to face the courts. I have used the evidence when I have been arrested and it's allowed me to go home. The response of the youngsters to this project and the opportunity to handle technology and better their situations and lives with it and fight the occupation is encouraging.
Over the years I've had my wrist and nose broken, been arrested dozens of times, and been constantly threatened – both me and my family. I have been kidnapped, blindfolded, driven around for hours, then dropped off home. Yes, this really affects you. For hours you have no idea of what is going to happen to you, or whether you will ever go home. You can't feel safe about yourself, your children, your people. I've been shot in the legs three times, and had stones thrown at my head. The "pattern of harassment" against me was raised by UN special rapporteurs in 2013, and even EU ministers have spoken out about my safety and treatment at the hands of the settlers and army.
A few weeks ago when I was showing Swiss parliament members around Hebron and explaining to them what was happening, I was arrested by the Israeli army and detained for six hours. The Swiss diplomats were left confused, but this is a normal situation for me.
In Palestine we like life, we like to have fun, to have a life like all other people in the world. I want to stay young and fight for the rights of my people and my homeland. But I am not your normal human rights campaigner because I am not allowed to be. You can't divorce Palestinian human rights from our political rights. Our struggle is about occupation, future, history, homeland. Other human rights campaigners document issues, or try to change the situation without working on the ground. Here we live our reality, we experience directly the brutality. We will never give up.
_________________________________________
Jews for Justice for Palestinians is a network of Jews who are British or live in Britain, practising and secular, Zionist and not. We oppose Israeli policies that undermine the livelihoods, human, civil and political rights of the Palestinian people. We support the right of Israelis to live in freedom and security within Israel's 1967 borders. We work to build world-wide Jewish opposition to the Israeli Occupation, with like-minded groups around the world and are a founding member of European Jews for a Just Peace, a federation of Jewish groups in ten European countries.
Join the BDS-BOYCOTT, DIVESTMENT, SANCTIONS campaign to protest the Israeli barbaric siege of Gaza, illegal occupation of the Palestine nation's territory, the apartheid wall, its inhuman and degrading treatment of the Palestinian people, and the more than 7,000 Palestinian men, women, elderly and children arbitrarily locked up in Israeli prisons.
DON'T BUY PRODUCTS WHOSE BARCODE STARTS WITH 729, which indicates that it is produced in Israel. DO YOUR PART! MAKE A DIFFERENCE!
7 2 9: BOYCOTT FOR JUSTICE!
DISCLAIMER: The statements, views and opinions expressed in pieces republished here are solely those of the authors and do not necessarily represent those of TMS. In accordance with title 17 U.S.C. section 107, this material is distributed without profit to those who have expressed a prior interest in receiving the included information for research and educational purposes. TMS has no affiliation whatsoever with the originator of this article nor is TMS endorsed or sponsored by the originator. "GO TO ORIGINAL" links are provided as a convenience to our readers and allow for verification of authenticity. However, as originating pages are often updated by their originating host sites, the versions posted may not match the versions our readers view when clicking the "GO TO ORIGINAL" links. This site contains copyrighted material the use of which has not always been specifically authorized by the copyright owner. We are making such material available in our efforts to advance understanding of environmental, political, human rights, economic, democracy, scientific, and social justice issues, etc. We believe this constitutes a 'fair use' of any such copyrighted material as provided for in section 107 of the US Copyright Law. In accordance with Title 17 U.S.C. Section 107, the material on this site is distributed without profit to those who have expressed a prior interest in receiving the included information for research and educational purposes. For more information go to: http://www.law.cornell.edu/uscode/17/107.shtml. If you wish to use copyrighted material from this site for purposes of your own that go beyond 'fair use', you must obtain permission from the copyright owner.