CIA Espionage Orders for the 2012 French Presidential Election (in English and in French)
WHISTLEBLOWING - SURVEILLANCE, 20 Feb 2017
WikiLeaks – TRANSCEND Media Service
16 February, 2017 (English)
All major French political parties were targeted for infiltration by the CIA's human ("HUMINT") and electronic ("SIGINT") spies in the seven months leading up to France's 2012 presidential election. The revelations are contained within three CIA tasking orders published today by WikiLeaks as context for its forth coming CIA Vault 7 series. Named specifically as targets are the French Socialist Party (PS), the National Front (FN) and Union for a Popular Movement (UMP) together with current President Francois Hollande, then President Nicolas Sarkozy, current round one presidential front runner Marine Le Pen, and former presidential candidates Martine Aubry and Dominique Strauss-Khan.
The CIA assessed that President Sarkozy's party was not assured re-election. Specific tasking concerning his party included obtaining the "Strategic Election Plans" of the Union for a Popular Movement (UMP); schisms or alliances developing in the UMP elite; private UMP reactions to Sarkozy's campaign stratagies; discussions within the UMP on any "perceived vulnerabilities to maintaining power" after the election; efforts to change the party's ideological mission; and discussions about Sarkozy's support for the UMP and "the value he places on the continuation of the party's dominance". Specific instructions tasked CIA officers to discover Sarkozy's private deliberations "on the other candidates" as well as how he interacted with his advisors. Sarkozy's earlier self-identification as "Sarkozy the American" did not protect him from US espionage in the 2012 election or during his presidency.
The espionage order for "Non Ruling Political Parties and Candidates Strategic Election Plans" which targeted Francois Holland, Marine Le Pen and other opposition figures requires obtaining opposition parties' strategies for the election; information on internal party dynamics and rising leaders; efforts to influence and implement political decisions; support from local government officials, government elites or business elites; views of the United States; efforts to reach out to other countries, including Germany, U.K., Libya, Israel, Palestine, Syria & Cote d'Ivoire; as well as information about party and candidate funding.
Significantly, two CIA opposition espionage tasks, "What policies do they promote to help boost France's economic growth prospects?" and "What are their opinions on the German model of export-led growth?" resonate with a U.S. economic espionage order from the same year. That order requires obtaining details of every prospective French export contract or deal valued at $200m or more.
The opposition espionage order also places weight on obtaining the candidates' attitudes to the E.U's economic crisis, centering around their position on the Greek debt crisis; the role of France and Germany in the management of the Greek debt crisis; the vulnerability of French government and French banks to a Greek default; and "specific proposals and recommendations" to deal with "the euro-zone crisis".
The CIA espionage orders published today are classified and restricted to U.S. eyes only ("NOFORN") due to "Friends-on-Friends sensitivities". The orders state that the collected information is to "support" the activities of the CIA, the Defence Intelligence Agency (DIA)'s E.U section, and the U.S. State Department's Intelligence and Research Branch.
The CIA operation ran for ten months from 21 Nov 2011 to 29 Sep 2012, crossing the April-May 2012 French presidential election and several months into the formation of the new government.
*********************************
16 février 2017 (French)
La lettre de mission de la CIA pour l'élection présidentielle française de 2012
Des services d'espionnage humain (HUMINT) et numérique (SIGINT) de la CIA ont tenté d'infiltrer tous les grands partis politiques français dans les sept mois précédant l'élection présidentielle de 2012. Ces révélations sont contenues dans trois ordres de mission publiés aujourd'hui par Wikileaks comme contexte aux prochaines séries « Vault 7 » de la CIA. Sont nommément ciblés le PS, le FN, l'UMP, François Hollande, Nicolas Sarkozy, Marine Le Pen, Martine Aubry et Dominique Strauss-Kahn.
La CIA pensait que l'UMP n'était pas assurée de la réélection de Nicolas Sarkozy. Des demandes spécifiques ont été faites au sujet de son parti, dont : l'obtention des "Plans stratégiques de l'élection" de l'UMP, les alliances et les ruptures en cours dans l'équipe dirigeante de l'UMP, les réactions de membres de l'UMP aux stratégies de campagne de Nicolas Sarkozy, les discussions au sein de l'UMP au sujet de toutes les "ce qui était perçu comme une possibilité de perdre le pouvoir" après l'élection, les tentatives de changement de la mission idéologique du parti et enfin les discussions à propos du soutien de Sarkozy à l'UMP et à "l'importance qu'il accorde au maintien de la domination du parti". Des instructions spécifiques chargeaient les officiers de la CIA de découvrir dans des discussions privées de Sarkozy ce qu'il pensait "des autres candidats" ainsi que la manière dont il interagissait avec ses conseillers. Le fait que Sarkozy se soit lui-même nommé "Sarkozy l'américain ne l'a pas protégé de l'espionnage américain durant les élections de 2012 ou sa présidence.
L'ordre de mission "Plan stratégique électoral des candidats et des partis politiques de l'opposition" qui a ciblé François Hollande, Marine Le Pen et d'autres membres de l'opposition nécessitait d'obtenir les stratégies électorales des partis d'opposition, d'obtenir des informations sur les dynamiques internes du parti et sur ses leaders en devenir, des efforts pour influencer et mettre en œuvre des décisions politiques, l'aide de hauts fonctionnaires, de figures du gouvernement ou d'hommes d'affaires, des vues sur les États-Unis, des efforts pour atteindre d'autres pays dont l'Allemagne, le Royaume-Uni, la Libye, Israël, la Palestine, la Syrie et la Côte d'Ivoire, ainsi que des renseignements sur le financement du parti et du candidat.
Deux parties de l'ordre de mission : "Quels politiques promeuvent-ils afin d'accélérer la croissance économique de la France" et "Quelles sont leurs opinions sur le modèle allemand d'amélioration de la balance extérieure" résonnent avec la consigne d'espionnage américain de la même année. Cette demande nécessitait d'obtenir des détails sur chaque contrat d'exportation de 200 millions de dollars ou plus. La lettre de mission demandait de déterminer l'attitude des candidats face à la crise économique européenne, à partir de leur position sur la crise de la dette grecque, et de la vulnérabilité de l'État français et des banques face à un défaut grec, et des "propositions et recommandations spécifiques" sur l'attitude à adopter face à la "crise de l'euro-zone".
Les lettres de mission de la CIA publiées aujourd'hui sont classifiées et réservées à des yeux américains seulement ("NOFORN") du fait de "sensibilités amicales". Les ordres exigent que les informations collectées soient destinées à soutenir les activités de la CIA, de la section européenne de l'agence de renseignement de défense (DIA), ainsi que la section de recherche et de renseignement du ministère américain des affaires étrangères. L'Opération s'est déroulée durant 10 mois, du 21 novembre 2011 au 29 septembre 2012, notamment durant l'élection présidentielle française d'avril et mai 2012, et plusieurs mois après la formation du nouveau gouvernement.
***************************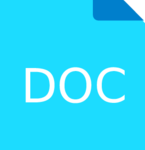 Leaked Documents:
Media Partners:
LA REPUBBLICA – Italy
LIBERATION – France
MEDIAPART – France
Go to Original – wikileaks.org
DISCLAIMER: The statements, views and opinions expressed in pieces republished here are solely those of the authors and do not necessarily represent those of TMS. In accordance with title 17 U.S.C. section 107, this material is distributed without profit to those who have expressed a prior interest in receiving the included information for research and educational purposes. TMS has no affiliation whatsoever with the originator of this article nor is TMS endorsed or sponsored by the originator. "GO TO ORIGINAL" links are provided as a convenience to our readers and allow for verification of authenticity. However, as originating pages are often updated by their originating host sites, the versions posted may not match the versions our readers view when clicking the "GO TO ORIGINAL" links. This site contains copyrighted material the use of which has not always been specifically authorized by the copyright owner. We are making such material available in our efforts to advance understanding of environmental, political, human rights, economic, democracy, scientific, and social justice issues, etc. We believe this constitutes a 'fair use' of any such copyrighted material as provided for in section 107 of the US Copyright Law. In accordance with Title 17 U.S.C. Section 107, the material on this site is distributed without profit to those who have expressed a prior interest in receiving the included information for research and educational purposes. For more information go to: http://www.law.cornell.edu/uscode/17/107.shtml. If you wish to use copyrighted material from this site for purposes of your own that go beyond 'fair use', you must obtain permission from the copyright owner.