Yemen, World's Largest Humanitarian Crisis
MIDDLE EAST & NORTH AFRICA, 24 Apr 2017
Baher Kamal – Inter Press Service-IPS
19 Apr 2017 – With 18.8 million people –nearly 7 in 10 inhabitants– in need of humanitarian aid, including 10.3 million requiring immediate assistance, Yemen is now the largest single-nation humanitarian crisis in the world, the United Nations informs while warning that the two-year war is rapidly pushing the country towards "social, economic and institutional collapse."
More worrying, the conflict in Yemen and its economic consequences are driving the largest food security emergency in the world, the UN Office for the Coordination of Humanitarian Affairs (OCHA) has reported.
According to OCHA, over 17 million people are currently "food insecure," of whom 6.8 million are "severely food insecure" and require immediate food assistance, and two million acutely malnourished children. The Yemeni population amounts to 27.4 million inhabitants.
"We can avert a humanitarian catastrophe, but need 2.1 billion dollars in funding to deliver crucial food, nutrition, health and other lifesaving assistance," the UN estimates.
UN, Sweden, Switzerland
The world organisation plans to hold a high-level pledging meeting for the humanitarian crisis in Yemen. Co-hosted by the governments of Switzerland and Sweden, the conference will take place at UN in Geneva on 25 April 2017.
"The time is now to come together to prevent an "impending humanitarian catastrophe" in Yemen, the organisers warn.
OCHA has also reminded that even before the current conflict escalated in mid-March 2015, Yemen had faced "enormous levels" of humanitarian needs stemming from years of "poverty, under-development, environmental decline, intermittent conflict, and weak rule of law."
Meantime, it has stressed the need to protect civilians. "The conduct of hostilities has been brutal. As of 31 December 2016, health facilities had reported nearly 48,000 casualties (including nearly 7,500 deaths) as a result of the conflict." These figures significantly under-count the true extent of casualties given diminished reporting capacity of health facilities and people's difficulties accessing healthcare.
Massive Violations of Human Rights
OCHA stressed the impact of this crisis in which "all parties appear to have committed violations of international humanitarian law and international human rights law."
On-going air strikes and fighting continue to inflict heavy casualties, damage public and private infrastructure, and impede delivery of humanitarian assistance, it explains, adding that parties to the conflict and their supporters have created a vast protection crisis in which millions of people face tremendous threats to their safety and well-being, and the most vulnerable struggle to survive.
According to the UN humanitarian body, since March 2015, more than 3 million people have been displaced within Yemen. Roughly 73 per cent are living with host families or in rented accommodation, and 20 per cent in collective centres or spontaneous settlements. A substantial numbers of returnees live in damaged houses, unable to afford repairs and face serious protection risks.
Economy, Destroyed
The Yemeni economy is being wilfully destroyed, OCHA informs. Preliminary results of the Disaster Needs Assessment estimated 19 billion dollars in infrastructure damage and other losses – equivalent to about half of Gross Domestic Product (GDP) in 2013.
"Parties to the conflict have targeted key economic infrastructure. Mainly air strikes – but also shelling and other attacks – have damaged or destroyed ports, roads, bridges, factories and markets. They have also imposed restrictions that disrupt the flow of private sector goods and humanitarian aid, including food and medicine."
For months, nearly all-basic commodities have been only sporadically available in most locations, and basic commodity prices in December 2016 were on average 22 per cent higher than before the crisis, reports OCHA.
At the same time, Yemen is experiencing a liquidity crisis in which people, traders and humanitarian partners struggle to transfer cash into and within the country. Lenders have become increasingly reluctant to supply credit to Yemeni traders seeking to import essential goods.
Basic Commodities, Scarcer, More Expensive
On this, it informs that at the end result is an economic environment in which basic commodities are becoming scarcer and more expensive just as people's livelihoods opportunities and access to cash are receding or disappearing altogether.
And that humanitarian partners face growing pressure to compensate for the entire commercial sector, which is beyond both their capacity and appropriate role. Essential basic services and the institutions that provide them are collapsing due to conflict, displacement and economic decline.
"Yemeni authorities report that Central Bank foreign exchange reserves dropped from 4.7 billion dollars in late 2014 to less than 1 billion in September 2016, and the public budget deficit has grown by more than 50 per cent to 2.2 billion dollars."
In addition, salaries for health facility staff, teachers and other public sector workers are paid erratically, often leaving 1.25 million state employees and their 6.9 million dependents – nearly 30 per cent of the population – without a regular income at a time of shortages and rising prices.
"As a result, social services provided by public institutions are collapsing while needs are surging." In August 2016, the Ministry of Public Health and Population in Sana'a announced it could no longer cover operational costs for health services, and by October, only 45 per cent of health facilities in the country were fully functional.
Absenteeism among key staff – doctors, nutrition counsellors, teachers, etc. – is reportedly rising as employees seek alternatives to provide for their families, according to the UN. On top of pressure to compensate for a faltering commercial sector, humanitarian partners are increasingly fielding calls to fill gaps created by collapsing public institutions.
90% of Food, Imported – 8 Million Lost Livelihoods
According to OCHA, Yemen relies on imports for more than 90 per cent of its staple food and nearly all fuel and medicine.
Authorities in Sana'a and other areas also at times deny or delay clearances for humanitarian activities, including movement requests for assessments or aid delivery. Restrictions on workshops, humanitarian data collection and information sharing have also been intermittently introduced and rescinded.
These restrictions are at times resolved through dialogue, but the time lost represents an unacceptable burden for people who desperately need assistance. Positive developments since November 2016 indicate that these restrictions may substantially improve in the immediate coming period.
An estimated 8 million Yemenis have lost their livelihoods or are living in communities with minimal to no basic services, the UN informs, adding that about 2 million school-age children are out of school and damage, hosting IDPs, or occupation by armed groups.
Yemen is an Arab country situated in the Southern end of the Arabian Peninsula. It is the second-largest country in the peninsula, with nearly occupying 528,000 km2, and its coastline stretches for about 2,000 kms.
__________________________________________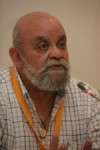 Baher Kamal, Egyptian-born, Spanish national secular journalist. He is founder and publisher of Human Wrongs Watch. Kamal is a pro-peace, non-violence, human rights, harmonious coexistence defender among human beings and with Nature, with more than 43 years of professional experience. With these issues in sight, he covered practically all professional posts, from correspondent to chief editor of dailies and international news agencies.
DISCLAIMER: The statements, views and opinions expressed in pieces republished here are solely those of the authors and do not necessarily represent those of TMS. In accordance with title 17 U.S.C. section 107, this material is distributed without profit to those who have expressed a prior interest in receiving the included information for research and educational purposes. TMS has no affiliation whatsoever with the originator of this article nor is TMS endorsed or sponsored by the originator. "GO TO ORIGINAL" links are provided as a convenience to our readers and allow for verification of authenticity. However, as originating pages are often updated by their originating host sites, the versions posted may not match the versions our readers view when clicking the "GO TO ORIGINAL" links. This site contains copyrighted material the use of which has not always been specifically authorized by the copyright owner. We are making such material available in our efforts to advance understanding of environmental, political, human rights, economic, democracy, scientific, and social justice issues, etc. We believe this constitutes a 'fair use' of any such copyrighted material as provided for in section 107 of the US Copyright Law. In accordance with Title 17 U.S.C. Section 107, the material on this site is distributed without profit to those who have expressed a prior interest in receiving the included information for research and educational purposes. For more information go to: http://www.law.cornell.edu/uscode/17/107.shtml. If you wish to use copyrighted material from this site for purposes of your own that go beyond 'fair use', you must obtain permission from the copyright owner.