Damned by Our Victory
PALESTINE - ISRAEL, 1 May 2017
Gideon Levy | Jews for Justice for Palestinians – TRANSCEND Media Service
Israel must cloak itself in sorrow over what happened since that terrible summer of 1967, when it won a war and lost nearly everything.
By Gideon Levy, Haaretz premium
April 16, 2017
This is a jubilee year: 50 years after the greatest Jewish disaster since the Holocaust, 50 years after the greatest Palestinian disaster since the Nakba. It is the jubilee of their second Nakba and our first. A moment before the start of the celebrations to mark the 50th anniversary of the "liberation" of the territories, we should remember that it was a disaster. A great disaster for the Palestinians, of course, but also a fateful disaster for the Jews here. 2017 ought to be a year of soul-searching in Israel, a year of unparalleled sadness. It is already clear that it will not be. Instead, the government plans to make it a year of celebration, celebrating the occupation. Ten million shekels ($2.74 million) have already been allocated to celebrate 50 years of suppression of another people, 50 years of rot and internal destruction.
A state that celebrates 50 years of occupation is a state whose sense of direction has been lost, its ability to distinguish good from evil impaired. A military victory may be celebrated, but to celebrate decades of brutal military conquest? What exactly is there to celebrate, Israelis? Fifty years of bloodshed, abuse, disinheritance and sadism? Only societies that have no conscience celebrate such anniversaries. It is not only on account of the suffering it causes the Palestinians that Israel must refrain from celebrating the anniversary. It must cloak itself in sorrow also over what has happened to Israel since that terrible summer of 1967, the summer in which it won a war and lost nearly everything.
A great disaster struck us. Like a kibbutz or moshav where farmland has been sold to private residential developers, ruining the community's character, like gentrification that runs roughshod over the poor, like a once-healthy body now riddled with cancer, so Israel has grown since the summer of 1967, its DNA damaged. It is enough to look at Jerusalem which went from being a charming university city with government institutions to a monster ruled by the Border Police.
It began with the ultranationalist-religious orgy that swept over everyone but for a handful of prophets, and continues today, through the familiar mechanisms of brainwashing. Size matters, in Israel's case: It has turned it into an evil, violent, ultranationalist, religious, racist state. It wasn't perfect before, but in 1967 the seeds of calamity were sowed. We must not blame all the state's ills on the occupation — not every nightclub stabbing is perpetrated by a veteran of the army's Kfir Brigade. And we do not have to believe that everything is blacker than black in order to comprehend the enormity of the disaster. From a state that began as a brand plucked from a fire, modest, insecure, hesitant, chalking up amazing accomplishments that the whole world marvelled at, to an arrogant, despised state, marvelled at only by those that resemble it.
1967 gave birth to the ongoing contempt for the world, the bragging and bullying. "To us all is permitted."
All this began in 1967. Not that 1948 was so pure, far from it, but 1967 accelerated, institutionalized and legitimized the decline. It gave birth to the ongoing contempt for the world, the bragging and bullying.
In 1967 the occupation began. It metastasized wildly inward, from the roadblocks in the West Bank to the nightclubs in Tel Aviv, from the refugee camps to the roads and the supermarket lines. Israel's language became the language of force, everywhere. The success of the Six-Day War was too much for it — some successes are like that — and after came the boast, "to us, all is permitted."
It began with the victory photo albums and the songs — "Nasser is waiting for Rabin, ai, yai, yai" and "We have returned to you, Sharm el-Sheikh." Right after the hangover came the signs of cancer: The religious suddenly became messianic, the moderates ultranationalist, and it's a short road from there.
Nothing stood in the way of Israel becoming what it is, at home or abroad. It perpetuates the occupation, although it ostensibly didn't want it from the outset, because it could. And it established an apartheid regime in the territories, because there is no other kind of occupation.
Now it's here. Strong, armed and rich as it never was in 1967. Corrupt and rotten as only an occupying country can be. That is what we are supposed to celebrate. And that is what we must weep over.
__________________________________________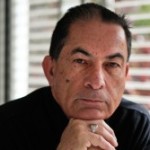 Gideon Levy is a Haaretz columnist and a member of the newspaper's editorial board. Levy joined Haaretz in 1982, and spent four years as the newspaper's deputy editor. He was the recipient of the Euro-Med Journalist Prize for 2008; the Leipzig Freedom Prize in 2001; the Israeli Journalists' Union Prize in 1997; and The Association of Human Rights in Israel Award for 1996. His new book, The Punishment of Gaza, has just been published by Verso.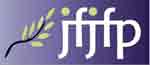 Jews for Justice for Palestinians is a network of Jews who are British or live in Britain, practising and secular, Zionist and not. We oppose Israeli policies that undermine the livelihoods, human, civil and political rights of the Palestinian people. We support the right of Israelis to live in freedom and security within Israel's 1967 borders. We work to build world-wide Jewish opposition to the Israeli Occupation, with like-minded groups around the world and are a founding member of European Jews for a Just Peace, a federation of Jewish groups in ten European countries.
Join the BDS-BOYCOTT, DIVESTMENT, SANCTIONS campaign to protest the Israeli barbaric siege of Gaza, illegal occupation of the Palestine nation's territory, the apartheid wall, its inhuman and degrading treatment of the Palestinian people, and the more than 7,000 Palestinian men, women, elderly and children arbitrarily locked up in Israeli prisons.
DON'T BUY PRODUCTS WHOSE BARCODE STARTS WITH 729, which indicates that it is produced in Israel. DO YOUR PART! MAKE A DIFFERENCE!
7 2 9: BOYCOTT FOR JUSTICE!
DISCLAIMER: The statements, views and opinions expressed in pieces republished here are solely those of the authors and do not necessarily represent those of TMS. In accordance with title 17 U.S.C. section 107, this material is distributed without profit to those who have expressed a prior interest in receiving the included information for research and educational purposes. TMS has no affiliation whatsoever with the originator of this article nor is TMS endorsed or sponsored by the originator. "GO TO ORIGINAL" links are provided as a convenience to our readers and allow for verification of authenticity. However, as originating pages are often updated by their originating host sites, the versions posted may not match the versions our readers view when clicking the "GO TO ORIGINAL" links. This site contains copyrighted material the use of which has not always been specifically authorized by the copyright owner. We are making such material available in our efforts to advance understanding of environmental, political, human rights, economic, democracy, scientific, and social justice issues, etc. We believe this constitutes a 'fair use' of any such copyrighted material as provided for in section 107 of the US Copyright Law. In accordance with Title 17 U.S.C. Section 107, the material on this site is distributed without profit to those who have expressed a prior interest in receiving the included information for research and educational purposes. For more information go to: http://www.law.cornell.edu/uscode/17/107.shtml. If you wish to use copyrighted material from this site for purposes of your own that go beyond 'fair use', you must obtain permission from the copyright owner.