How Israel Torments Palestinians
PALESTINE - ISRAEL, 12 Jun 2017
Jews for Justice for Palestinians – TRANSCEND Media Service
UN denounces Israeli occupation's impact on Palestinian humanitarian situation
By Ma'an news
May 31, 2017
BETHLEHEM — In its 2016 annual report released on Wednesday, the United Nations Office for the Coordination of Humanitarian Affairs (OCHA) denounced Israeli policies for remaining "the key driver of humanitarian need" in the occupied Palestinian territory (oPt).
OCHA estimated that some 4.8 million Palestinians were affected by the occupation, two million of whom were "in need of humanitarian assistance and protection" and exposed to conflict, violence, forced displacement, and restricted access to essential infrastructure and services.
"The prolonged occupation, with no end in sight, cultivates a sense of hopelessness and frustration that drives continued conflict and impacts both Palestinians and Israelis," the report deplored, days ahead of the 50-year anniversary of the Israeli occupation of the West Bank and East Jerusalem.
While death count drops, Palestinians still face threats to their lives
According to OCHA statistics, 2016 saw a marked drop in both Palestinian and Israeli fatalities related to the conflict compared to 2015, a year that witnessed significant unrest across the occupied Palestinian territory.
The UN agency reported a 37 percent decline in Palestinian deaths between 2015 and 2016, with 107 fatalities in 2016, and a 48 percent decline in Israeli deaths during the same time period, with 13 recorded fatalities.
According to Ma'an documentation, 112 Palestinians and 15 Israelis died in 2016 as a result of the conflict.
Despite the marked drop in casualties, the OCHA report nonetheless warned that Palestinian civilians "continued to be subjected to threats to their lives, physical safety and liberty from conflict-related violence, and from policies and practices related to the Israeli occupation." The report added:
"Security considerations notwithstanding, concerns remain over possible excessive use of force and extrajudicial executions by Israeli forces in their response to certain Palestinian attacks or suspected attacks, particularly after the threat has been neutralized. Accountability is essential to ensure justice for victims and to prevent future violations."
The report's critique echoed the numerous condemnations of Israeli forces for carrying out a "shoot-to-kill" policy of Palestinians who could have easily been disarmed and detained without being shot to death by Israeli forces, and of a "culture of impunity" reserved for Israelis who commit acts of violence against Palestinians.
"At its heart, the crisis in the OPT is one of a lack of protection for Palestinian civilians — from violence, from displacement, from restrictions on access to services and livelihoods, and from other rights violations — with a disproportionate impact on the most vulnerable, children in particular"
— Statement by David Carden, head of OCHA in the oPt
"While the trends vary from one year to the next, the pervasive lack of protection and accountability for violations of international law remains," he added, in an allusion to persistent international inaction over Israeli transgressions.
Demolitions and checkpoints severely impair Palestinian freedom of movement
The report read:
"The occupation denies Palestinians control over basic aspects of daily life, whether they live in the Gaza Strip or in the West Bank, including East Jerusalem. Their ability to move unimpeded within their own country, to exit and return, to develop large parts of their territory, build on their own land, access natural resources or develop their economy is largely determined by the Israeli military."
The reported reiterated that more Palestinians were forcibly displaced by Israel due to home demolitions in 2016 than in any year since the UN agency began keeping count in 2009, with 1,601 people, 759 of whom children, being affected by the contested policy last year.
While Israel demolished the vast majority of the 1,094 affected buildings over claims that they lacked nearly impossible to obtain construction permits in occupied East Jerusalem and the West Bank, 29 houses were punitively demolished or sealed following attacks allegedly carried out by Palestinians against Israelis.
Punitive home demolitions have been widely condemned as an act of collective punishment, illegal under international law, and ineffective in deterring attacks.
OCHA also recorded the demolition or confiscation of 300 structures donated by aid organizations to Palestinians in need, a three-time increase from 2015 which caused an estimated $730,000 loss.
The report warned that thousands more Palestinians were vulnerable to forcible transfer policies "due to a coercive environment generated by Israeli policies and practices, which create pressure on residents to leave their communities."
Meanwhile, OCHA noted that it had recorded 572 "movement obstacles" such as checkpoints across the West Bank in 2016, with an additional 110 such obstacles in H2, the Israeli-controlled area of the city of Hebron, alone.
The Gaza Strip left 'vulnerable'
In the Gaza Strip, which has stood under an Israeli blockade for nearly ten years, OCHA lamented the continued displacement of some 47,200 people more than two years after the devastating 2014 Israeli assault on the small coastal territory.
The report also pointed to the ongoing political tensions between Hamas, the de facto ruling party in Gaza, and the Fatah-led Palestinian Authority in the West Bank as a "serious contributing factor" to the humanitarian crisis.
"Nearly a decade of blockade, internal divide and recurring conflict, alongside a lack of action to adopt measures that would resolve chronic needs, has left the Gaza Strip especially vulnerable," Carden warned.
The report also noted that the number of Palestinians allowed to exit the Gaza Strip via the Erez border crossing with Israel decreased by 13 percent from 2015 to 2016, whereas Israel approved only 64 percent of medical patients' requests to exit through Erez in 2016, compared to a 77 percent approval rate in 2015.
The report stated that some 517 Palestinians were able to exit Gaza via Israel each day on average in 2016, in stark contrast to the 26,000 daily exits in 2000, prior to the Second Intifada and the Israeli siege.
Gazans' restricted freedom of movement has also been worsened by Egyptian enforcement of the Israeli siege, as the Rafah border crossing between Gaza and Egypt was only open 44 days in 2016.
OCHA highlighted that restrictions on freedom of movement in and out of Gaza also strongly affected humanitarian organizations, with Israel denying 31 percent of permit applications to enter and exit Gaza for Palestinian staff of such organizations, in a sharp increase from 2015's reported 4 percent of permit denials.
The UN had already warned in 2015 that the Gaza Strip would become uninhabitable for residents by 2020, pointing to the devastation of war and nearly a decade of Israel's blockade.
________________________________________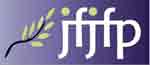 Jews for Justice for Palestinians is a network of Jews who are British or live in Britain, practising and secular, Zionist and not. We oppose Israeli policies that undermine the livelihoods, human, civil and political rights of the Palestinian people. We support the right of Israelis to live in freedom and security within Israel's 1967 borders. We work to build world-wide Jewish opposition to the Israeli Occupation, with like-minded groups around the world and are a founding member of European Jews for a Just Peace, a federation of Jewish groups in ten European countries.
Join the BDS-BOYCOTT, DIVESTMENT, SANCTIONS campaign to protest the Israeli barbaric siege of Gaza, illegal occupation of the Palestine nation's territory, the apartheid wall, its inhuman and degrading treatment of the Palestinian people, and the more than 7,000 Palestinian men, women, elderly and children arbitrarily locked up in Israeli prisons.
DON'T BUY PRODUCTS WHOSE BARCODE STARTS WITH 729, which indicates that it is produced in Israel. DO YOUR PART! MAKE A DIFFERENCE!
7 2 9: BOYCOTT FOR JUSTICE!
DISCLAIMER: The statements, views and opinions expressed in pieces republished here are solely those of the authors and do not necessarily represent those of TMS. In accordance with title 17 U.S.C. section 107, this material is distributed without profit to those who have expressed a prior interest in receiving the included information for research and educational purposes. TMS has no affiliation whatsoever with the originator of this article nor is TMS endorsed or sponsored by the originator. "GO TO ORIGINAL" links are provided as a convenience to our readers and allow for verification of authenticity. However, as originating pages are often updated by their originating host sites, the versions posted may not match the versions our readers view when clicking the "GO TO ORIGINAL" links. This site contains copyrighted material the use of which has not always been specifically authorized by the copyright owner. We are making such material available in our efforts to advance understanding of environmental, political, human rights, economic, democracy, scientific, and social justice issues, etc. We believe this constitutes a 'fair use' of any such copyrighted material as provided for in section 107 of the US Copyright Law. In accordance with Title 17 U.S.C. Section 107, the material on this site is distributed without profit to those who have expressed a prior interest in receiving the included information for research and educational purposes. For more information go to: http://www.law.cornell.edu/uscode/17/107.shtml. If you wish to use copyrighted material from this site for purposes of your own that go beyond 'fair use', you must obtain permission from the copyright owner.