How Google Wipes Palestine Off the Map
PALESTINE - ISRAEL, 5 Nov 2018
Asa Winstanley – Middle East Monitor
Google's dedication to Israel's occupation can be seen in its maps and its refusal to recognise the reality of Israel's apartheid system for Palestinians.
30 Oct 2018 – Like the other Silicon Valley monopolies, Google habitually takes the side of Israeli occupation and war crimes in Palestine – the very term Palestine is not used by their highly influential maps app.
A new report by a Palestinian human rights group last month exposed the depths of Google's dedication to the Israeli occupation.
With a known history documented back more than 3,200 years, the name "Palestine" is the only term continuously used for the entire territory of the country lying between the Jordan River and the Mediterranean Sea.
Palestine is the most historically accurate term. But since 1948, when Zionist militias expelled the majority of the Palestinian population from the country by force, a new state, "Israel", was established.
That state has never declared its borders.
Consequentially, when speaking about "Israel" it is unclear exactly what territory is being referred to. But Zionists of both the right and the "left" commonly claim the entire historic territory of Palestine as the "Land of Israel."
The new report, by 7amleh (Hamleh), a Palestinian organisation advocating online rights, details how Google seems to almost go out of its way to eradicate the reality of Palestinian life.
In 2016, Google came under fire from Palestinians on social media when the terms "West Bank" and "Gaza" disappeared from Google Maps. Google said that the removal of these terms was down to a glitch and that they had never used the word Palestine in the first place.
(The West Bank and Gaza Strip are regions of Palestine that are important, since they represent the remaining Palestinian territories which Israel failed to occupy in 1948. In 1967, however, Israel took over those too.)
"Through its mapping and labelling," the 7amleh report explains, "one can deduce that Google Maps recognises the existence of Israel, with Jerusalem as its capital, but not Palestine."
There are further aspects of the way Google has wiped Palestinian life off the map though. As the 7amleh report maps in some detail, Palestinian villages in the Naqab (Negev desert) deemed "unrecognised" by Israel (inside of what is sometimes termed "Israel proper" – the territories of Palestine occupied in 1948) are not properly mapped by Google.
These villages are only visible in Google Maps "when zooming in very closely," the report explains, "but otherwise appear to be non-existent. This means that when looking at Google Maps, these villages appear to be not there."
The report details how small Israeli villages are "displayed even when zoomed-out, while unrecognised Palestinian Bedouin villages, regardless of their size are only visible when zooming in very closely."
Israel Demolishes Al-Araqeeb for 135th Time, Arrests Residents
This is despite the fact that there "are in total 46 Bedouin villages in the Naqab, the majority of which existed before Israel's creation in 1948. Some claim to have existed since the 7th century."
Israel has repeatedly attempted to physically remove these villages, but has repeatedly failed, thanks to the resistance of the Palestinians who live there, and thanks also to national and international solidarity shown to those villages.
Their Israeli (lack of) status as "unrecognised" also means that the state refuses to connect the villages to basic services like water and electricity – despite the fact that nearby Israeli-Jewish settlements are given all the support possible.
As Basma Abu-Qwaider, one Palestinian Naqab villager, explains in the report:
Google Maps acts in a discriminatory manner towards the unrecognised village the same [way] as the Israeli government does. Google ignores the existence of these villages just like Israel and for me if you do not exist on the map it means that you are invisible and that's exactly what Israel wants us to be.
This solidarity with Israeli racism expressed by Google's helpful attitude towards Israel's wiping of Palestinians quite literally off the map extends across the 1967 "Green Line" ceasefire boundary.
Palestinian villages even within the "West Bank" area of the Jordan Valley are not properly mapped by Google either. The report documents that while Israeli settlements "can be seen when looking at the larger area of the map" some Palestinian villages are only visible when zoomed in – and even that only as a result of pressure being put on by a human rights organisation.
Google also refuses to recognise or map the reality of Israel's apartheid roads system for Palestinians.
As part of Israel's ongoing settler-colonisation of Palestine, large parts of the West Bank – which is ruled by Israeli military decree – are prohibited access for Palestinians. Many roads are reserved for the use of Jews only.
Despite the illegality of these practices under international law, Google's route-planning apps do not designate Israeli settlements in the West Bank as illegal.
7amleh's report concludes: "Google Maps, as the largest global mapping and route planning service, has the power to influence global public opinion and therefore bears the responsibility to abide by international human rights standards and to offer a service that reflects the Palestinian reality."
Google should be compelled to end its complicity with Israeli racism and apartheid.
_____________________________________________________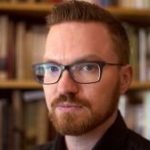 Asa Winstanley is an investigative journalist living in London who writes about Palestine and the Middle East. He has been visiting Palestine since 2004 and is originally from south Wales. He writes for the award-winning Palestinian news site The Electronic Intifada where he is an associate editor and also a weekly column for the Middle East Monitor.
This work by Middle East Monitor is licensed under a Creative Commons Attribution-NonCommercial-ShareAlike 4.0 International License. If the image(s) bear our credit, this license also applies to them.
Go to Original – middleeastmonitor.com
Join the BDS-BOYCOTT, DIVESTMENT, SANCTIONS campaign to protest the Israeli barbaric siege of Gaza, illegal occupation of the Palestine nation's territory, the apartheid wall, its inhuman and degrading treatment of the Palestinian people, and the more than 7,000 Palestinian men, women, elderly and children arbitrarily locked up in Israeli prisons.
DON'T BUY PRODUCTS WHOSE BARCODE STARTS WITH 729, which indicates that it is produced in Israel. DO YOUR PART! MAKE A DIFFERENCE!
7 2 9: BOYCOTT FOR JUSTICE!
DISCLAIMER: In accordance with title 17 U.S.C. section 107, this material is distributed without profit to those who have expressed a prior interest in receiving the included information for research and educational purposes. TMS has no affiliation whatsoever with the originator of this article nor is TMS endorsed or sponsored by the originator. "GO TO ORIGINAL" links are provided as a convenience to our readers and allow for verification of authenticity. However, as originating pages are often updated by their originating host sites, the versions posted may not match the versions our readers view when clicking the "GO TO ORIGINAL" links. This site contains copyrighted material the use of which has not always been specifically authorized by the copyright owner. We are making such material available in our efforts to advance understanding of environmental, political, human rights, economic, democracy, scientific, and social justice issues, etc. We believe this constitutes a 'fair use' of any such copyrighted material as provided for in section 107 of the US Copyright Law. In accordance with Title 17 U.S.C. Section 107, the material on this site is distributed without profit to those who have expressed a prior interest in receiving the included information for research and educational purposes. For more information go to: http://www.law.cornell.edu/uscode/17/107.shtml. If you wish to use copyrighted material from this site for purposes of your own that go beyond 'fair use', you must obtain permission from the copyright owner.