Israel's $72m 'War Chest' to Fight BDS Arrives in Europe
PALESTINE - ISRAEL, 19 Nov 2018
Ramzy Baroud & Romana Rubeo – Al Jazeera
But every Israeli attempt to discredit the Palestinian boycott movement is helping it gain more supporters.
14 Nov 2018 – The Israeli war on the Boycott, Divestment and Sanctions (BDS) Movement took a serious turn last year when the right-wing government of Prime Minister Benjamin Netanyahu dedicated a largesse of about $72m to defeat the civil society-led campaign.
Utilising the ever-willing US government to boost its anti-BDS tactics, Tel Aviv feels assured that its counter-BDS efforts in the US are off to a promising start. However, it is only recently that Israel has begun to formulate the wider European component of its global strategy.
Understandably, Israel has little interest in countering BDS using grassroots efforts, which has been the backbone of the Palestinian boycott movement for years. Instead, the Israeli government has invested in persuading US, European and other western legislators, political parties and governments, in the hope of designating BDS – and any call for boycott – as an anti-Semitic one, punishable by law.
The Brussels conference
In a two-day conference in Brussels earlier this month, Israeli officials and their European supporters unleashed their broader European anti-BDS campaign.
Organised by traditional Zionist institutions, such as the European Jewish Association (EJA) and the Europe Israel Public Affairs (EIPA) group, the November 6-7 conference was fully supported by the Israeli government, featuring right-wing Israeli Minister of Jerusalem Affairs, Ze'ev Elkin.
Under the usual pretext of addressing the danger of anti-Semitism in Europe, attendees deliberately conflated racism and any criticism of Israel, of its military occupation and colonisation of Palestinian land.
While equating the condemnation of Israel's unlawful practices with racism against all Jews is at the heart of Israeli hasbara, implanting official propaganda in the political agendas of western governments is a perilous exercise.
The EJA Annual Conference" has raised Israel's manipulation of the term "anti-Semitism" to a whole new level, as it drafted a text that will purportedly be presented to prospective members of the European Parliament (MEPs), demanding their signature before running in next May's elections.
READ MORE: Support for Israel 'continues to drop' among US liberals, youth
Those who decline to sign – or worse, repudiate the Israeli initiative – are likely to find themselves fending off accusations of racism and anti-Semitism.
Defining the boycott of Israel – thus any support of the BDS movement – as equivalent to anti-Semitism, the Israeli text is likely to serve as a step towards the criminalisation of any criticism of the Israeli government.
European countries have failed, so far, to hold Israel accountable for its illegal practices against Palestinians. However, there is a budding and rapidly growing movement – centred around campuses, unions, churches and progressive political parties – that is mobilising civil society organisations throughout the world to pressure Israel to end its military occupation and discriminatory laws against Palestinians.
Though the criminalisation of BDS will not end the debate on Israel and Palestine in Europe, it will most certainly infringe upon freedom of speech and other democratic principles with which the old continent prides itself.
And, if one thinks that banning criticism and boycott of Israel are far-fetched possibilities, then, this requires further thought.
Anti-BDS laws in motion
EJA, along with Israel's other Zionist supporters, are emboldened by their previous success in Europe.
In December 2016, German Chancellor Angela Merkel's Christian Democratic Union Party adopted a resolution equating boycotting Israel and anti-Semitic views and practices.
Three years earlier, in 2013, a group of French activists were indicted under the anti-discrimination "Lellouche Law" for supporting the BDS movement. Their crime was applying pro-Palestinian stickers on products imported from Israel in a local supermarket in the town of Mulhouse.
Government crackdowns on BDS supporters have even extended to European countries that have been historically viewed as particularly sympathetic to the Palestinian struggle.
In the case of Italy, which is now under the tightening grip of right-wing and far-right political parties, draft law 2043 describes boycotting Israel as "masked anti-Semitism". If approved, the legislation will provide legal justification for indicting and punishing BDS activists.
It seems that Europe is not far behind their American counterparts. In the United States, 25 states have already passed anti-BDS legislation, or issued executive orders targeting BDS support networks, while other states are in the process of following suit.
READ MORE: NYU students move to divest from firms tied to Israeli occupation
At a federal government level, the Congressional Israel Anti-boycott Act, which is being received with much enthusiasm among US legislators, vows to fine and imprison those who boycott Israel.
While there is a strong civil society opposition to such obvious violations of the basic tenets of freedom of speech, the pro-Israel campaigners are unhinged. In the Texan town of Dickinson, which was devastated by hurricane Harvey last year, the hurricane's victims were asked to sign a pledge not to boycott Israel in exchange for life-saving humanitarian aid.
'Maccabee task force'
Since it was officially established on July 9, 2005, BDS has unsettled Israel more than any other civil society initiative in the past. From the onset, the movement was structured to represent a non-hierarchical, non-centralised popular resistance model that cannot be easily dismantled, crushed or "neutralised".
At a national level, the model was consistent with previous popular Palestinian mobilisation movements that galvanised the energies of all sectors of society, regardless of their political or ideological leanings.
At an international level, BDS was created with the South African anti-Apartheid movement in mind, which served as one of the main channels of resistance that eventually forced the collapse of the Apartheid regime in that country.
Israel has a poor track record of confronting civil society-based mobilisation. Despite the vulnerability of Palestinians living under Israeli Occupation, it took the Israeli government and military seven long years to pacify the popular Intifada, the uprising of 1987. Even then, there is no unified historical narrative on what actually ended the Intifada – a popular, decentralised movement that endured and defied indiscriminate Israeli violence, military closures and protracted curfews.
It goes without saying that a global Intifada is much more difficult to suppress, or even contain.
READ MORE: Germany's BDS movement and the paradox of anti-Semitism
Yet, when Israel began sensing the growing danger of BDS, it responded with the same superfluous and predictable pattern: arrests, violence and a torrent of laws that criminalise dissent at home, while unleashing an international campaign of intimidation and smearing of boycott activists and organisations.
Israel's wealthy supporters generously responded to Tel Aviv's banging of the war drums. Gambling mogul, Sheldon Adelson, quickly moved into action, establishing the "Maccabee Task Force", which raised millions of dollars to fight against what Israeli officials define as an existential threat to Israel and the delegitimisation of the country as a "Jewish state."
But Israel is not the only target. BDS has also exposed the failure of the so-called "peace process" by choosing to chart a new path for Palestinian Resistance, independent from endless negotiations that amounted to nothing. This also makes BDS a threat to the Palestinian Authority and to the entire "two-state solution" paradigm which has served as the centrepiece of US foreign policy in the Middle East.
One of the early Israeli agitators against BDS is Yossi Kuperwasser, once a leading intelligence and security expert. Nearly a decade ago, he warned against Tel Aviv's lacklustre response to BDS campaigners.
Soon after Israel's 2008-2009 war which killed and maimed thousands of Palestinians, mostly civilians, in the besieged Gaza Strip, Kuperwasser wrote, "The core issue is not whether they are going to boycott us or not boycott us. The core issue is whether they are going to be successful in implanting in the international discourse that Israel is illegitimate as a Jewish state."
Kuperwasser, like other Israeli experts, must have been displeased, if not somewhat bewildered, by the strong international reaction to Israel's war crimes in Gaza, which led to the further rooting of BDS among many communities around the world. He argued that "anti-Zionism and anti-Semitism are the same idea in a new cloak," and, therefore, all supporters of the Palestinian struggle are essentially anti-Semitic, based on the so-called 3-Ds criteria to detect anti-Semitism.
The "theory", invented by Natan Sharansky, surmises that anti-Semitism can be expressed through "delegitimisation, demonisation, and double-standards" against Israel. According to this skewed thinking, BDS fits neatly into all of these categories, thus all of its supporters are racist and anti-Semitic.
The early theorizing of Kuperwasser is now the core strategy adopted by the Israeli government, where the Ministry of Strategic affairs, led by Gilad Erdan, is principally an anti-BDS office, currently operating on a budget of $72m.
The anti-BDS euphoria that has swept Israel in recent years yielded several crowded and passionate conferences in luxurious hotels, where Israeli officials openly threatened BDS activists, such as Omar Barghouti. Barghouti was warned by a top Israeli official in a 2016 conference in Jerusalem of "civil assassination" for his role in the organization of the Movement.
In March 2017, the Israeli Knesset passed the Anti-BDS Travel Ban, which requires the Interior Minister to deny entry to the country to any foreign national who "knowingly issued a public call to boycott the state of Israel."
Since the ban went into effect, many BDS supporters have been detained, deported and barred from entering the country.
A lost war
While Israel has demonstrated its ability to galvanise self-serving US and other European politicians to support its cause, there is no evidence that the BDS Movement is being quelled or is, in any way, weakening.
On the contrary, the Israeli strategy has raised the ire of many activists, civil society and civil rights groups, angered by Israel's attempt at subverting freedom of speech in western countries.
Only recently, the UK's Leeds University has joined many other campuses around the world in divesting from Israel.
This palpable Israeli failure compelled Israeli writer and former soldier, Elisha Levy, to question her government's anti-BDS efforts in an article that was recently published in the right-wing Israeli newspaper, the Jerusalem Post.
"Initially, I felt excited at the prospect that the Israeli government had finally acknowledged the need to tackle BDS," she wrote. That "excitement" soon turned into disappointment, as she realised that the government campaign is unable to address the far more engaging narrative presented by BDS supporters.
Levy believes that the answer lies in making every Jewish student, in Israel and everywhere else, "understand the reasons why Israel is not an apartheid, racist state". That can only happen through an indoctrination process, where Jewish students become "proud Zionists" able to "fit into any social environment" so that they may convey a counter-narrative to BDS.
Levy is one of the various Israeli voices that see the futility of their government's centralised approach to BDS. But these critical voices are themselves, oblivious to the fact that decades of Zionist indoctrination also failed, not only in reversing the vastly changing public opinion on the Palestinian struggle for freedom and rights but even in preserving the once solid pro-Israel sentiment among young Jews, most notably in the US.
For BDS supporters, however, every Israeli strategy presents an opportunity to raise awareness of Palestinian rights and to mobilise civil society around the world against Israeli occupation and racism.
BDS' success is attributed to the very reason why Israel is failing to counter its efforts: it is a disciplined model of a popular, civil resistance that is based on engagement, open debate and democratic choices, while grounded in international and humanitarian law.
Israel's "war-chest" will run dry in the end, for no amount of money could have saved the racist Apartheid regime in South Africa when it came tumbling down decades ago. Needless to say, $72m will not turn the tide in favour of Apartheid Israel, nor will it change the course of history that can only belong to the people who are unrelenting in achieving their long-coveted freedom.
__________________________________________________
More on Boycott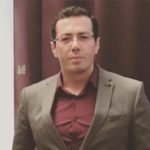 Ramzy Baroud is a journalist, author and editor of Palestine Chronicle. He has a Ph.D. in Palestine Studies from the University of Exeter and has been writing about the Middle East for over 20 years. Baroud is a Non-Resident Scholar at Orfalea Center for Global and International Studies, University of California Santa Barbara. His books include Searching Jenin, The Second Palestinian Intifada, and My Father Was a Freedom Fighter: Gaza's Untold Story. His latest book is The Last Earth: A Palestinian Story (Pluto Press, London, 2018). His website: www.ramzybaroud.net. Email: info@ramzybaroud.net

Romana Rubeo is a freelance writer and translator based in Italy.
Go to Original – aljazeera.com
Join the BDS-BOYCOTT, DIVESTMENT, SANCTIONS campaign to protest the Israeli barbaric siege of Gaza, illegal occupation of the Palestine nation's territory, the apartheid wall, its inhuman and degrading treatment of the Palestinian people, and the more than 7,000 Palestinian men, women, elderly and children arbitrarily locked up in Israeli prisons.
DON'T BUY PRODUCTS WHOSE BARCODE STARTS WITH 729, which indicates that it is produced in Israel. DO YOUR PART! MAKE A DIFFERENCE!
7 2 9: BOYCOTT FOR JUSTICE!
DISCLAIMER: The statements, views and opinions expressed in pieces republished here are solely those of the authors and do not necessarily represent those of TMS. In accordance with title 17 U.S.C. section 107, this material is distributed without profit to those who have expressed a prior interest in receiving the included information for research and educational purposes. TMS has no affiliation whatsoever with the originator of this article nor is TMS endorsed or sponsored by the originator. "GO TO ORIGINAL" links are provided as a convenience to our readers and allow for verification of authenticity. However, as originating pages are often updated by their originating host sites, the versions posted may not match the versions our readers view when clicking the "GO TO ORIGINAL" links. This site contains copyrighted material the use of which has not always been specifically authorized by the copyright owner. We are making such material available in our efforts to advance understanding of environmental, political, human rights, economic, democracy, scientific, and social justice issues, etc. We believe this constitutes a 'fair use' of any such copyrighted material as provided for in section 107 of the US Copyright Law. In accordance with Title 17 U.S.C. Section 107, the material on this site is distributed without profit to those who have expressed a prior interest in receiving the included information for research and educational purposes. For more information go to: http://www.law.cornell.edu/uscode/17/107.shtml. If you wish to use copyrighted material from this site for purposes of your own that go beyond 'fair use', you must obtain permission from the copyright owner.