The Big Capital Formula: µ – Φ = Fascism
EUROPE, 10 Dec 2018
Paulo Correia – TRANSCEND Media Service
µ – φ = fascism : This is the big capital formula, applied in France, the country of the people that found a way to take the Bastille, write the Declaration of Human and Civil Rights – 1789 – and whose motto is « Liberté, Egalité, Fraternité » ("Liberty, Equality, Fraternity").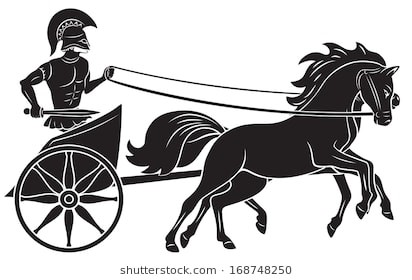 5 Dec 2018 – Emmanuel Micron (µ – the Greek letter used as a measurement unity that equals a millionth of a meter, micron) was elected with his slogan: «I don't represent either right- or left-wing voters». We are now observing the result of his words: he and his government are accused by the people of representing «neither left nor left policies». A guy that, at his swearing in, stood up over a military jeep in a parade, and once in office at the Elysée, slashed the wealth tax, broke the Labour Code, increased the tax on pension holders and reduced the housing aid, even the one granted to students. His political script was already written in advance, in MEDEF's offices – the French employers' organisation – which explains the promptness and precision of his political action.
The magnificent emptiness of µ's slogan
Even his famous slogan «Make our Planet great again» – used as a counterpoint to Trump's nationalist anthem «Make America great again» – is meaningless now, after the publication of France's CO2 emissions, rising by 3.2% during his first year in office.
By the way, his mythical and independent Environment Minister – Nicolas Hulot – resigned from office in September, by stating that the environmental policies would never be a priority for this government. And it wouldn't be his Prime-Minister, Édouard Philippe, from the right- wing party LR – Les Républicains –, former Le Havre Mayor and ex-manager of the giant nuclear power group « Areva », that will propose an exit from this dangerous power source. So we live with an imminent possibility of a major nuclear Fukushima style accident… « oh, the wonderful Bordeaux wine, which would then disappear ». If it was only a matter of vineyards…
A sect of financial big bourgeois and arms merchants
Micron's Minister of Labour, Ms. Chamber Pot – her surname (Pénicaud) always reminds me of the Portuguese the word "penico" = chamber pot – earned 1.13 million Euros in a stock options capital gain, after her layoff plan as Head of Danone Human Resources Department. Jean-Yves Le Drian – Minister of Europe and Foreign Affairs – is the arms merchants' sales representative all over the world. Another one of µ's novelties in order to spread the so called « western values » – why deprive himself of sowing war everywhere and generate huge profits for the arms industry, if all the former presidents from the 5th Republic (1958 – present time) did exactly the same?
The War Minister, Ms. Parly, even stated that: "As far as I know, the land equipment sold to Saudi Arabia are not used as offensive materials but for defensive purposes at the Yemen-Saudi Arabia border." This is the same kind of argument, used in 1986, when French authorities announced that the Chernobyl's radioactive cloud didn't cross the French-Germany border.
The vast majority of µ's ministers and MPs from the LREM party ("La République En Marche!") that carried Jupiter (as µ self proclaimed himself) into office, comes from the French business association – MEDEF – while pretending that they emerged from civil society. What a wonderful definition of civil society, isn't it!
To muzzle, confuse and frustrate the popular opposition
A month ago, and to crown its reign and its military drive, µ have offered us a series of searches at the political movement « France Insoumise/Rebellious France» (fi = φ, the movements' logo and the Greek letter) headquarters and at some of the movement leaders' homes. The timing chosen to deploy these attacks coincided with the disastrous µ opinion polls and fell on the eve of the announcement of a coalition between φ and some dissidents from the Socialist Party, in order to gather forces for the next 2019 European elections.
All of these facts lead us to think that the raids were premeditated and can be seen as a kind of political persecution. µ therefore tries, using a judicial and a media action, to remove from the formula, the left-wing opposition – φ. Just like in Latin America, where almost all of the charismatic left-wing leaders were removed by this powerful justice-media tandem that serves imperialistic and big capital interests. We would like to address a special thought to our friend, still in prison, Lula da Silva.
One must not abandon the streets to fascist forces and ignorants
In recent days we are witnessing a general street protests in France by the popular uprising movement called the "yellow vests" ("gilets jaunes"), which peaked the 17th of November with more than 280 000 protesters. They declare themselves exasperated by the rising of fuel prices and the tax racketeering imposed by µ. They are citizens, mainly from the popular and middle working classes.
The far-right is trying to infiltrate and absorb the movement. Jean-Luc Mélenchon – the φ's left-wing leader – has already said that one must support the movement. As a matter of fact, he believes that the uprising and the righteous popular rage must not be abandoned to fascist forces.
It's really impressive to observe the resemblance with the trucking strike over the fuel prices in Brazil last May. Bolsonaro's supporters grafted themselves into the movement and confiscated the poor people's frustration, using easy slogans, with no arguments, and disseminating fake news. Bolsonaro just got elected and will be vested in office on the 1st January 2019 as President of the Federative Republic of Brazil.
A kind of customized high-tech History déjà vu
What a strange world that allows the fascist formulas for power takeover, which look the same everywhere, regardless of culture, country or continent targeted. I'm shocked to live nowadays a remake of History of the 1930's, a kind of event that I thought impossible to see with my own eyes. What I also observe is that, with all this technological « progress » in social media and internet, all this popular frustration and consequent anger spreads much faster and all over the world. All of these people, confused and frustrated by µ style politicians – with a real class contempt – are more or less easy to snatch by far right-wing movements, in sort of organised groups that appeal to our primary instincts and undermine the Web punch bags with their reptilian argumentation, gaining new followers each day. This is the real globalisation. This is the fascism formula.
_________________________________________________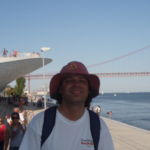 Paulo Correia – Song Writer and Musician. Contributor as Columnist and Translator to the editorial board of the Belgian alternative information site Investig'Action. He also publishes on the French alternative site Le Grand Soir. Blogger on the site Ideia perigosa. He lives in the Southwestern region of France, Nouvelle Aquitaine – Bordeaux. BSc. degree in Geology, Faculty of Sciences, University of Lisbon, Portugal. MSc. degree in Geosystems, Faculty of Sciences, University of Orléans, France. He was a Research Assistant within the Marine and Environmental group CIMA at the University of Algarve, Portugal and an Offshore Oil Geologist in the Northern Sea and Angola.
This article originally appeared on Transcend Media Service (TMS) on 10 Dec 2018.
Anticopyright: Editorials and articles originated on TMS may be freely reprinted, disseminated, translated and used as background material, provided an acknowledgement and link to the source, TMS: The Big Capital Formula: µ – Φ = Fascism, is included. Thank you.
If you enjoyed this article, please donate to TMS to join the growing list of TMS Supporters.


This work is licensed under a CC BY-NC 4.0 License.