(Português) Touro Aterrorizado Luta para se Libertar Enquanto É Amarrado e Tem Seus Chifres Incendiados
ORIGINAL LANGUAGES, 25 Nov 2019
Eliane Arakaki - ANDA Agência de Notícias de Direitos Animais
Após ser coberto de lama e ter os chifres incendiados com a ajuda de duas bolas de palha amarradas a sua cabeça, o touro é solto na arena por onde corre aflito tentando se livrar das chamas.
21 nov 2019 – Um touro foi amarrado e incendiado antes de ser libertado para correr desesperado em torno da praça de uma cidade espanhola como parte de um festival tradicional naquele país.
O animal em pânico pode ser visto nas imagens preso a um poste, quando cerca de 20 homens o seguram e ateiam fogo aos chifres postiços presos a sua cabeça.
Duas enormes bolas de palha foram presas à cabeça do touro usando cordas, fios e madeira áspera para depois serem acesas. O espetáculo de crueldade sádica ocorre no festival anual "Fire Bull" (Touro de Fogo) em Medinaceli, que ocorre no nordeste de Madri.
Depois de coberto de lama e ter seus chifres incendiados, o touro é  então liberado, deixado para correr pela arena em óbvio sofrimento, fazendo com que os espectadores fujam.
Enquanto o touro se agitava ao redor do ringue improvisado montado para o evento, ele tentou apagar as chamas abaixando a cabeça repetidamente em direção ao chão e arrastando os chifres.
Fogos de artifício e rojões também foram acesos ao redor do animal, causando pânico no touro indefeso, com os espectadores cantando "Go Bull!" (Vai Touro!") como incentivo.
As filmagens do evento foram realizadas durante o festival anual Toro Jubilo, que acontece no segundo final de semana de novembro em Medinaceli, em Soira.
Ativistas pelos direitos animais revelaram as imagens após uma investigação secreta da ONG espanhola AnimaNaturalis e do grupo de direitos dos animais CAS International.
Durante o festival, que remonta ao século XVI, o touro é coberto de lama para evitar queimaduras e uma estrutura inflamável é colocada em sua cabeça, que é incendiada antes do animal ser libertado perto da meia-noite.
O espetáculo anual, listado pelo governo espanhol como um evento tradicional a ser preservado, aconteceu no último sábado (16) e atraiu cerca de 1.500 espectadores.
As filmagens e a fotografia são estritamente proibidas, mas os ativistas do AnimaNaturalis conseguiram registrar a prática para descobrir e expor a extensão angustiante do sofrimento do animal durante o "show".
Aïda Gascón, diretora da AnimaNaturalis, disse: "Queremos trazer à luz o abuso sistemático que milhares de aldeias escondem em suas festas e descobrir o enorme financiamento que recebem dos municípios".
Um porta-voz da CAS International disse ao Daily Mail: "As festividades populares com touros são uma forma de crueldade e violência contra os animais".
"Durante as festividades locais na Espanha, os touros são imobilizados, amarrados e puxados com cordas, agredidos, forçados a correr, jogados no mar e queimados com tochas presas aos seus chifres".
"Os animais caem, sangram, sofrem extrema angústia e, às vezes, morrem".
"A forma mais cruel de comemoração é quando as bolas impregnadas com uma substância inflamável presa aos chifres são acesas com fogo, de modo que os touros correm desesperadamente sem destino".
"Divertir-se à custa dos touros coloca suas vidas em risco. Mortes por golpes brutais, ataques cardíacos, queimaduras nos olhos, angústia e medo ocorrem aos montes".
"Além de causar lesões físicas e psicológicas, um grande número desses animais é enviado diretamente ao matadouro na mesma noite".
A investigação também revelou que 2.500 touros são incendiados (chifres) todos os anos em um grande número de municípios espanhóis, concentrados nas províncias de Castellón, Alicante, Valência, Teruel e Zaragoza.
ONGs pelos direitos animais têm realizado campanhas para banir o "esporte" sangrento.
No entanto, as autoridades espanholas designaram o festival como um evento cultural, o que lhe confere um status especial.
Esse status protegido por lei permite que ele continue, apesar da condenação de uma grande parcela do público e protestos de ativistas.
____________________________________________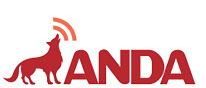 A imprensa não apenas informa. Ela forma conceitos. Modifica ideias. Influencia decisões. Define valores. Participa das grandes mudanças sociais e políticas trazendo o mundo para o indivíduo pensar, agir e ser. É justamente este o objetivo da ANDA – Agência de Notícias de Direitos Animais: informar para transformar. A ANDA difunde na mídia os valores de uma nova cultura, mais ética, mais justa e preocupada com a defesa e a garantia dos direitos animais. É o primeiro portal jornalístico do mundo voltado exclusivamente a fatos e informações do universo animal. Com profissionalismo, seriedade e coragem, a ANDA abre um importante canal com jornalistas de todas as mídias e coloca em pauta assuntos que até hoje não tiveram o merecido espaço ou foram mal debatidos na imprensa.
Tags:
Activism
,
Animal Justice
,
Animal cruelty
,
Animal rights
,
Violence
DISCLAIMER: The statements, views and opinions expressed in pieces republished here are solely those of the authors and do not necessarily represent those of TMS. In accordance with title 17 U.S.C. section 107, this material is distributed without profit to those who have expressed a prior interest in receiving the included information for research and educational purposes. TMS has no affiliation whatsoever with the originator of this article nor is TMS endorsed or sponsored by the originator. "GO TO ORIGINAL" links are provided as a convenience to our readers and allow for verification of authenticity. However, as originating pages are often updated by their originating host sites, the versions posted may not match the versions our readers view when clicking the "GO TO ORIGINAL" links. This site contains copyrighted material the use of which has not always been specifically authorized by the copyright owner. We are making such material available in our efforts to advance understanding of environmental, political, human rights, economic, democracy, scientific, and social justice issues, etc. We believe this constitutes a 'fair use' of any such copyrighted material as provided for in section 107 of the US Copyright Law. In accordance with Title 17 U.S.C. Section 107, the material on this site is distributed without profit to those who have expressed a prior interest in receiving the included information for research and educational purposes. For more information go to: http://www.law.cornell.edu/uscode/17/107.shtml. If you wish to use copyrighted material from this site for purposes of your own that go beyond 'fair use', you must obtain permission from the copyright owner.