The Lonely Genius Arthur Eddington Who Confirmed Einstein's Relativity
INSPIRATIONAL, 18 Nov 2019
Maria Popova | Brain Pickings – TRANSCEND Media Service
In Transit: Neil Gaiman Reads His Touching Tribute to Arthur Eddington
"To see the world beyond the skies, to know the mind behind the eyes…"
"You have got a boy mixed of most kindly elements, as perhaps Shakespeare might say. His rapidly and clearly working mind has not in the least spoiled his character," a school principal wrote at the end of the nineteenth century to the mother of a lanky quiet teenager who would grow up to be the great English astronomer Sir Arthur Stanley Eddington (December 28, 1882–November 22, 1944) and who would catapult Albert Einstein into celebrity by confirming his relativity theory in his historic eclipse expedition of May 29, 1919.
The centennial of that landmark event, which revolutionized science and united a war-torn humanity under one sky of cosmic truth, was the subject of the third Universe in Verse — the charitable celebration of science through poetry I host each spring at Pioneer Works — and as has been our annual tradition, we had the great honor of an original poem for the occasion by one of the great storytellers of our time: Neil Gaiman.
Born into a family descended from the first Quakers and stretching back four generations of farmers, Stanley — as his mother and sister always called him — learned the multiplication table before he could read and tasked himself with counting the letters of the Bible. By the age of ten, this unusual child who was and would remain very much his own person had observed most of the sky with a 3-inch telescope his headmaster had loaned him.
At twenty, after winning a series of mathematics competitions and scholarships, Eddington entered Trinity College, where he was immediately immersed in the cult of Newton. His peers would later remember him as extremely quiet and reserved, exuding formidable powers of concentration. (Later in life, his awkwardness and aloofness would make some of his students perceive him as arrogant.) In 1904, while Einstein was finalizing his special relativity, the 22-year-old Eddington became the first second-year Trinity student to rise to the top of the undergraduate student body in mathematics — a position known as Senior Wrangler and regarded at the time as "the greatest intellectual achievement attainable in Britain."
At Trinity, Eddington met Charles Trimble. A classmate who also came from a working-class background, this pensive-looking youth with gentle features and neatly combed black hair soon became his most intimate friend. Eddington was an avid cyclist and usually rode alone, but he began going on long rides with Charles, talking about mathematics and literature. Only in Charles's company, he deviated from his Quaker discipline and took the occasional cheerful drink, smoked the occasional cigarette, went to the theater and the newborn cinema.
Charles eventually took a mathematics post and spiraled into mental illness. Eddington never married, never had another intimate bond. He lived out his days with his sister, Winifred, who also never married. I picture him Turing-like — in his genius, in his misapprehended awkwardness, in his loneliness and heartbreak.
That invisible private side to the public genius is what Gaiman takes up with empathic perceptiveness and great tenderness in his poem, celebrating what he calls these "twin suns" of Eddington's life and, through the diffraction that is all great art, celebrating the twin suns of the public self and the private self, of genius and loneliness, of intellectual heroism and emotional heartbreak, that shine in varying degrees on every human life.
IN TRANSIT (for Arthur Eddington)
by Neil Gaiman

1.

To find the many in the one
he sweated under foreign skies
to see the stars behind the sun.

So space and time were now undone
reality was undisguised.
We found the many in the one.

There is no photograph, not one,
that shows the mind behind the eyes.
He saw the stars behind the sun.

Not with a sword, or knife, or gun,
a simple picture severed ties.
He found the many in the one.

Light bends around us. So we run,
as gravity reclassifies
the stars we saw behind the sun.

To see the world beyond the skies,
to know the mind behind the eyes,
To find the many in the one
he showed us stars behind the sun.

2.

Unfucked, or anyway retiring,
in the awkward sense. Retirement will never be an option.
The gruff gentleman with the cap who understands
what the numbers mean
remembers a bicycle ride when he was younger.

The smoke of the cigarettes he does not smoke kicks at his lungs
mixing with the buzz of the booze he doesn't ever drink
a convivial pint after the ride into the country gave him such a thirst.
And afterwards they lay on their back in the stubble
staring up at the stars. Together. All the stars

Countable as the words in a Bible,
countable as the hairs on his friend's head,
all accountable, and that is why they never truly touched.
The shadow of prison or disgrace perhaps moving between them
like the shadow of an eclipse.

And, in another life, at another time,
to see the stars behind the sun,
he takes his photographs
fighting the cloud cover. Becoming
the thing that happened in Principe.
when he proved that the German was right,
that light had weight,
half a year after the Armistice.
A populariser, but not courting popularity.

Somewhen a boy is counting stars.
Somewhen a man is photographing light.
Somewhen his finger strokes the stubble on another's cheek,
and for a moment everything is relative.
Revisit the touching, improbable story of how Eddington confirmed relativity.
_______________________________________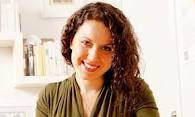 Brain Pickings is the brain child of Maria Popova, an interestingness hunter-gatherer and curious mind at large obsessed with combinatorial creativity who also writes for Wired UK and The Atlantic, among others, and is an MIT Futures of Entertainment Fellow. She has gotten occasional help from a handful of guest contributors. Email: brainpicker@brainpickings.org
Go to Original – brainpickings.org
Tags:
Inspirational
DISCLAIMER: The statements, views and opinions expressed in pieces republished here are solely those of the authors and do not necessarily represent those of TMS. In accordance with title 17 U.S.C. section 107, this material is distributed without profit to those who have expressed a prior interest in receiving the included information for research and educational purposes. TMS has no affiliation whatsoever with the originator of this article nor is TMS endorsed or sponsored by the originator. "GO TO ORIGINAL" links are provided as a convenience to our readers and allow for verification of authenticity. However, as originating pages are often updated by their originating host sites, the versions posted may not match the versions our readers view when clicking the "GO TO ORIGINAL" links. This site contains copyrighted material the use of which has not always been specifically authorized by the copyright owner. We are making such material available in our efforts to advance understanding of environmental, political, human rights, economic, democracy, scientific, and social justice issues, etc. We believe this constitutes a 'fair use' of any such copyrighted material as provided for in section 107 of the US Copyright Law. In accordance with Title 17 U.S.C. Section 107, the material on this site is distributed without profit to those who have expressed a prior interest in receiving the included information for research and educational purposes. For more information go to: http://www.law.cornell.edu/uscode/17/107.shtml. If you wish to use copyrighted material from this site for purposes of your own that go beyond 'fair use', you must obtain permission from the copyright owner.
Join the discussion!
We welcome debate and dissent, but personal — ad hominem — attacks (on authors, other users or any individual), abuse and defamatory language will not be tolerated. Nor will we tolerate attempts to deliberately disrupt discussions. We aim to maintain an inviting space to focus on intelligent interactions and debates.