(Português) Maior festival de sacrifício de animais do mundo mata milhares de búfalos no Nepal
ORIGINAL LANGUAGES, 9 Dec 2019
Eliane Arakaki - ANDA Agência de Notícias de Direitos Animais
Cerca de 200 homens com espadas e facas afiadas entram em uma arena murada maior que um campo de futebol que contém milhares de búfalos enquanto peregrinos empolgados sobem nas árvores para vislumbrar a ação.
4 dez 2019 – Religiosos hindus munidos de espadas e facas começaram, nesta terça-feira (03), a matança cruel de milhares de búfalos no maior sacrifício de animais do mundo que ocorre no Nepal, apesar dos esforços para acabar com o derramamento de sangue.
O Festival Gadhimai (nome da deusa hindu do poder), que é realizado a cada cinco anos, começa em Bariyarpur nas primeiras horas da madrugada, em meio a medidas de segurança rígidas, com uma cerimônia conhecida como "pancha bali": o ritual sacrificial de uma cabra, um rato, uma galinha, um porco e um pombo. Um xamã local também oferece sangue de cinco pontos de seu corpo.
Cerca de 200 homens com espadas e facas afiadas entram em uma arena murada maior que um campo de futebol que contém milhares de búfalos enquanto peregrinos empolgados sobem nas árvores para vislumbrar a ação.
"Os sacrifícios começaram hoje. Tentamos não apoiá-lo, mas as pessoas têm fé na tradição e vieram para cá com suas ofertas", disse Birendra Prasad Yadav, do comitê organizador do festival.
Na terça-feira (03), fotografias capturaram açougueiros usando espadas para matar búfalos marcados com tinta vermelha, enquanto dezenas de pessoas assistiam e agitavam armas no ar.
Ao amanhecer, cerca de 3.500 búfalos foram reunidos na arena principal do Templo para uma decapitação em massa quando o primeiro dia do maior evento de sacrifício de animais do mundo começou, segundo a Humane Society International (HSI).
Os participantes do evento descreveram os animais como "fracos e sem reação" devido à exaustão, doenças e estresse, enquanto os devotos continuavam com o festival brutal.
Mas, apesar das cenas perturbadoras, a HSI disse que o número de animais mortos era muitas vezes menor do que nos anos anteriores.
Milhares de fiéis do Nepal e da vizinha Índia passaram dias dormindo ao ar livre e fazendo orações antes do evento começar na vila de Bariyarpur, perto da fronteira indiana.
"Eu acredito na deusa. Minha mãe pediu pela boa saúde do meu filho", disse Rajesh Kumar Das, 30 anos, enquanto segurava uma cabra para o sacrifício.
No auge de 2009, o evento que dura dois dias – realizado em homenagem à deusa hindu do poder – matou cerca de 500 mil búfalos, cabras, pombos e outros animais. Foi relatado que esse número foi reduzido para cerca de 250 mil em 2014.
Conforme informações de 2015 das ONGS Humane Society International e  Animal Welfare Network Nepal defensoras dos direitos animais, as autoridades do templo concordaram em "cancelar todo futuro sacrifício de animais" assim como "estão pedindo aos devotos que não tragam animais para o festival para serem mortos".
O então presidente do templo, Ram Chandra Shah, disse à BBC que esse não era o caso. Ele disse: "Os hindus devotos podem ser solicitados a não oferecer sacrifício de animais à deusa, mas eles não podem ser forçados a não fazer isso – nem a tradição pode ser proibida ou interrompida completamente".
Mas ativistas pelos direitos animais dizem que tanto as agências governamentais quanto os comitês do templo falharam na implementação dessas decisões. Autoridades de fronteira e voluntários da Índia resgataram, nos últimos dias, dezenas de animais sendo levados para a fronteira por comerciantes e peregrinos sem licença, mas isso não conseguiu impedir o fluxo.
Durante o ano passado, grupos de bem-estar animal, como a HSI, a Federação de Bem-Estar Animal do Nepal e a People for Animals, lançaram uma série de campanhas de conscientização pública para incentivar os devotos a não levarem animais para serem sacrificados, e isso se mostrou uma ação bem-sucedida em muitos casos.
Tanuja Basnet, diretor da Humane Society International/Nepal, disse: "Tais cenas de sofrimento animal são uma mancha na reputação internacional do Nepal. Não há justificativa para esse assassinato em massa, e é verdadeiramente de partir o coração testemunhar esse crime, especialmente sabendo que o Templo poderia e deveria ter cumprido sua promessa de ajudar esses animais".
"Foi deixado para grupos de defesa de animais como HSI, FAWN, PFA e outros intervir durante o ano passado e incentivar as pessoas a não trazer animais para sacrifício. Se não tivéssemos agido, a vida de muitos milhares de animais teria sido desperdiçada. Mas agora é hora do governo do Nepal adotar uma proibição para o sacrifício de animais, para que seja a última vez que testemunhamos esses horrores em Gadhimai".
Segundo a lenda, os primeiros sacrifícios em Bariyarpur foram realizados cerca de 265 anos atrás, depois que a deusa Gadhimai apareceu para um prisioneiro em um sonho e pediu que ele estabelecesse um templo para ela.
Segundo a mitologia hindu, o senhorio feudal estava dormindo na prisão quando imaginou que seria libertado de todo o seu sofrimento mundano depois de fazer um sacrifício de sangue a Gadhimai, a deusa do poder.
A deusa pediu um sacrifício humano, mas Bhagwan Chowdhary ofereceu-lhe com sucesso o sangue de um animal – e a prática continuou todos os anos desde então.
O festival de morte cresceu por mais de dois séculos e, em 2009, mais de cinco milhões de pessoas participaram das "festividades" de dois dias no Templo Gadhimai, no sul do Nepal. Pensa-se que cerca de 80% deles viajaram da Índia apenas para ver os assassinatos.
Milhares ficam sentados nas cadeiras do templo de Gadhimai enquanto búfalos, cabras, galinhas e outros animais são pastoreados e decapitados por 200 homens armados com longas lâminas afiadas.
____________________________________________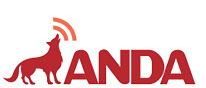 A imprensa não apenas informa. Ela forma conceitos. Modifica ideias. Influencia decisões. Define valores. Participa das grandes mudanças sociais e políticas trazendo o mundo para o indivíduo pensar, agir e ser. É justamente este o objetivo da ANDA – Agência de Notícias de Direitos Animais: informar para transformar. A ANDA difunde na mídia os valores de uma nova cultura, mais ética, mais justa e preocupada com a defesa e a garantia dos direitos animais. É o primeiro portal jornalístico do mundo voltado exclusivamente a fatos e informações do universo animal. Com profissionalismo, seriedade e coragem, a ANDA abre um importante canal com jornalistas de todas as mídias e coloca em pauta assuntos que até hoje não tiveram o merecido espaço ou foram mal debatidos na imprensa.
Tags:
Animal cruelty
,
Animal rights
,
Asia
,
Central Asia
,
Culture
,
Nepal
,
Religion
,
Violence
DISCLAIMER: The statements, views and opinions expressed in pieces republished here are solely those of the authors and do not necessarily represent those of TMS. In accordance with title 17 U.S.C. section 107, this material is distributed without profit to those who have expressed a prior interest in receiving the included information for research and educational purposes. TMS has no affiliation whatsoever with the originator of this article nor is TMS endorsed or sponsored by the originator. "GO TO ORIGINAL" links are provided as a convenience to our readers and allow for verification of authenticity. However, as originating pages are often updated by their originating host sites, the versions posted may not match the versions our readers view when clicking the "GO TO ORIGINAL" links. This site contains copyrighted material the use of which has not always been specifically authorized by the copyright owner. We are making such material available in our efforts to advance understanding of environmental, political, human rights, economic, democracy, scientific, and social justice issues, etc. We believe this constitutes a 'fair use' of any such copyrighted material as provided for in section 107 of the US Copyright Law. In accordance with Title 17 U.S.C. Section 107, the material on this site is distributed without profit to those who have expressed a prior interest in receiving the included information for research and educational purposes. For more information go to: http://www.law.cornell.edu/uscode/17/107.shtml. If you wish to use copyrighted material from this site for purposes of your own that go beyond 'fair use', you must obtain permission from the copyright owner.