(Português) A História Foi Escrita pela Mão Branca
ORIGINAL LANGUAGES, 20 Jan 2020
Leonardo Boff – TRANSCEND Media Service
14 Jan 2020 – Uma das realidades mais perversas da história humana foi o milenar estatuto da escravidão. Aí se mostra o que também podemos ser: não só sapiens, portadores de amor, empatia, respeito e devoção, mas também demens, odientos, agressivos, cruéis e sem piedade. Este nosso lado sombrio parece dominar a cena social de nosso tempo e também de nosso país.
A história da escravidão se perde na obscuridade dos tempos milenares. Há uma inteira literatura sobre a escravidão, no Brasil, popularizada pelo jornalista-historiador Laurentino Gomes em três volumes (só o primeiro já veio a lume, 2019). Fontes de pessoas escravizadas são quase inexistentes, pois elas eram mantidas analfabetas. No Brasil, um dos países mais escravocratas da história, as fontes foram queimadas a mando do ingênuo "gênio"Ruy Barbosa, no afã de borrar as fontes de nossa vergonhosa nacional. Daí, que nossa história foi escrita pela mão branca, com a tinta do sangue de pessoas escravizadas.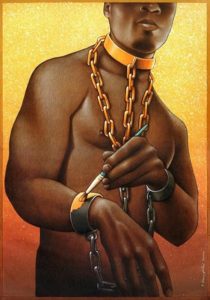 A palavra escravo deriva de slavus em latim, nome genérico para designar os habitantes da Eslávia, região dos Bálcãs, sul da Rússia e às margens do Mar Negro, grande fornecedora de pessoas feitas escravas para todo o Mediterrâneo. Eram brancos, louros com olhos azuis. Só os otomanos de Istambul importaram entre 1450-1700 cerca de 2,5 milhões dessas pessoas brancas escravizadas.
No nosso tempo, as Américas foram as grandes importadores de pessoas de África que foram escravizadas. Entre 1500-1867 o número é espantoso: 12.521,337 fizeram a travessia transatlântica, das quais, 1.818,680 morreram a caminho e foram jogados ao mar. O Brasil foi campeão do escravagismo. Só ele importou, a partir de 1538, cerca de 4,9 mihões de africanos que foram escravizados. Das 36 mil viagens transatlânticas, 14.910 destinavam-se aos portos brasileiros.
Estas pessoas escravizadas eram tratadas como mercadorias, chamadas "peças". A primeira coisa que o comprador fazia para "traze-las bem domesticadas e disciplinadas" era castigá-las, "haja açoites, haja correntes e grilhões". Os historiadores da classe dominante criaram a legenda que aqui a escravidão foi branda, quando foi crudelíssima.
Basta um exemplo: o holandês, Dierick Ruiters que em 1618 passou pelo Rio relata:
"Um negro faminto furtou dois pães de açucar. O senhor, sabendo disso, mandou amarrá-lo de bruços a uma tábua e ordenou que um negro o surrasse com chicote de couro; seu corpo ficou da cabeça aos pés, uma chaga aberta e os lugares poupados pelo chicote foram lacerados à faca; terminado o castigo, um outro negro derramou sobre suas feridas um pote contendo vinagre e sal…tive que presenciar –relata o holandês – a transformação de um homem em carne de de boi salgada; e como se isso não bastasse, derramaram sobre suas feridas piche derretido; deixaram-no toda uma noite, de joelhos, preso pelo pescoço a um bloco, como um mísero animal". (Gomes, Escravidão, p.304)
Sob tais castigos.  a espectativa de vida de uma pessoa escravizada em 1872 era de 18,3 anos.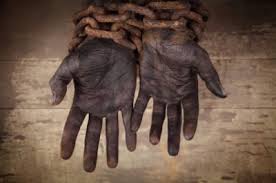 O jesuíta André João Antonil dizia:
"Para o escravo são necessários três Ps, a saber: pau, pão e pano". Pau para bater, Pão para não deixá-lo morrer de fome e Pano para esconder-lhe as vergonhas.
Seria longo enumerar as estações desta via-sacra de horrores pela qual passaram estas pessoas escravizadas; elas são mais numerosas do que aquelas do Filho do homem quando foi torturado e levado ao madeiro da cruz, mesmo passando entre nós "fazendo o bem e curando os oprimidos" (Atos dos Apóstolos,10,39).
É sempre atual o grito lancinante de Castro Alves em "Vozes d'Africa":
"Ó Deus, onde estás que não respondes? Em que mundo, em qu'estrela tu t'escondes/ Embuçando nos céus? Há dois mil anos te mandei meu grito/ Que embalde, desde então, corre o infinito… /Onde estás, Senhor Deus?"
Misteriosamente Deus se calou como se calou no campo de extermínio nazista de Auschwitz-Birkenau que fez o Papa Bento XVI se perguntar:
"Onde estava Deus naqueles dias? Por que Ele silenciou? Como pôde permitir tanto mal?"
E a pensar que foram cristãos os principais escravocratas. A fé não os ajudou a ver nessas pessoas "imagens e semelhanças de Deus", mais ainda, "filhos e filhas de Deus", nossos irmãos e irmãs. Como foi possível a crueldade nos porões de tortura dos vários ditadores militares da Argentina, do Chile, doUruguai, de El Salvador e do Brasil que se diziam cristãos e católicos?
Quando a contradição é grande demais que vai além de qualquer racionalidade, simplesmente calamos. É o mysterium iniquitatis, o mistério da iniquidade que até hoje nenhum filósofo, teólogo ou pensador encontrou-lhe uma resposta. Cristo na cruz também gritou e sentiu a "a morte"de Deus. Mesmo assim vale a aposta de que todas as trevas juntas não conseguem apagar uma luzinha que brilha na noite. É a nossa esperança contra toda a esperança.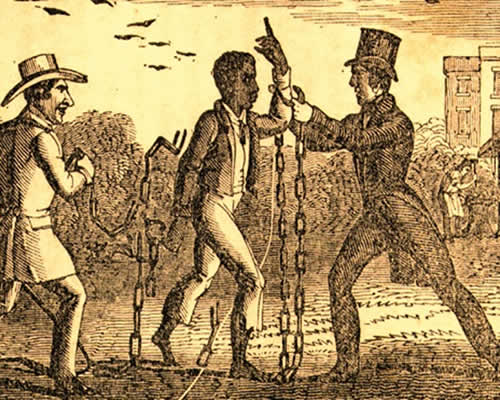 _________________________________________________

Leonardo Boff é um escritor, teólogo e filósofo brasileiro, professor emérito de ética e filosofia da religião da Universidade do Estado do Rio de Janeiro, recebedor do Prêmio Nobel Alternativo da Paz do Parlamento sueco [Right Livelihood Award]em 2001, membro da Iniciativa Internacional da Carta da Terra, e professor visitante em várias universidades estrangeiras como Basel, Heidelberg, Harvard, Lisboa e Salamanca. Expoente da Teologia da Libertação no Brasil, foi membro da Ordem dos Frades Menores, mais conhecidos como Franciscanos. É respeitado pela sua história de defesa pelas causas sociais e atualmente debate também questões ambientais. Colunista do Jornal do Brasil, escreveu os livros Francisco de Assis: Ternura e Vigor, Vozes 2000;  A Terra na palma da mão: uma nova visão do planeta e da humanidade,Vozes 2016;  Cuidar da Terra – proteger a vida: como escapar do fim do mundo, Record 2010;  A hospitalidade: Direito e dever de todos, Vozes 2005; Paixão de Cristo, Paixão do Mundo, Vozes 2001; Brasil: Concluir a refundação ou prolongar a dependência, Vozes 2018; "Destino e Desatino da Globalização" em: Do iceberg à Arca de Noé, Mar de Ideias, Rio 2010 pp. 41-63.
Go to Original – leonardoboff.wordpress.com
Tags:
Africa
,
Brasil
,
Catholic Church
,
Colonialism
,
Escravidão
,
History
,
Indigenous Culture
,
Portugal
,
Slave labor
,
Slavery
,
Índios
DISCLAIMER: The statements, views and opinions expressed in pieces republished here are solely those of the authors and do not necessarily represent those of TMS. In accordance with title 17 U.S.C. section 107, this material is distributed without profit to those who have expressed a prior interest in receiving the included information for research and educational purposes. TMS has no affiliation whatsoever with the originator of this article nor is TMS endorsed or sponsored by the originator. "GO TO ORIGINAL" links are provided as a convenience to our readers and allow for verification of authenticity. However, as originating pages are often updated by their originating host sites, the versions posted may not match the versions our readers view when clicking the "GO TO ORIGINAL" links. This site contains copyrighted material the use of which has not always been specifically authorized by the copyright owner. We are making such material available in our efforts to advance understanding of environmental, political, human rights, economic, democracy, scientific, and social justice issues, etc. We believe this constitutes a 'fair use' of any such copyrighted material as provided for in section 107 of the US Copyright Law. In accordance with Title 17 U.S.C. Section 107, the material on this site is distributed without profit to those who have expressed a prior interest in receiving the included information for research and educational purposes. For more information go to: http://www.law.cornell.edu/uscode/17/107.shtml. If you wish to use copyrighted material from this site for purposes of your own that go beyond 'fair use', you must obtain permission from the copyright owner.