Life in Lockdown – Is This What Captivity for Whales and Dolphins Is like?
ANIMAL RIGHTS - VEGETARIANISM, 20 Apr 2020
Cathy Williamson | Whale and Dolphin Conservation - TRANSCEND Media Service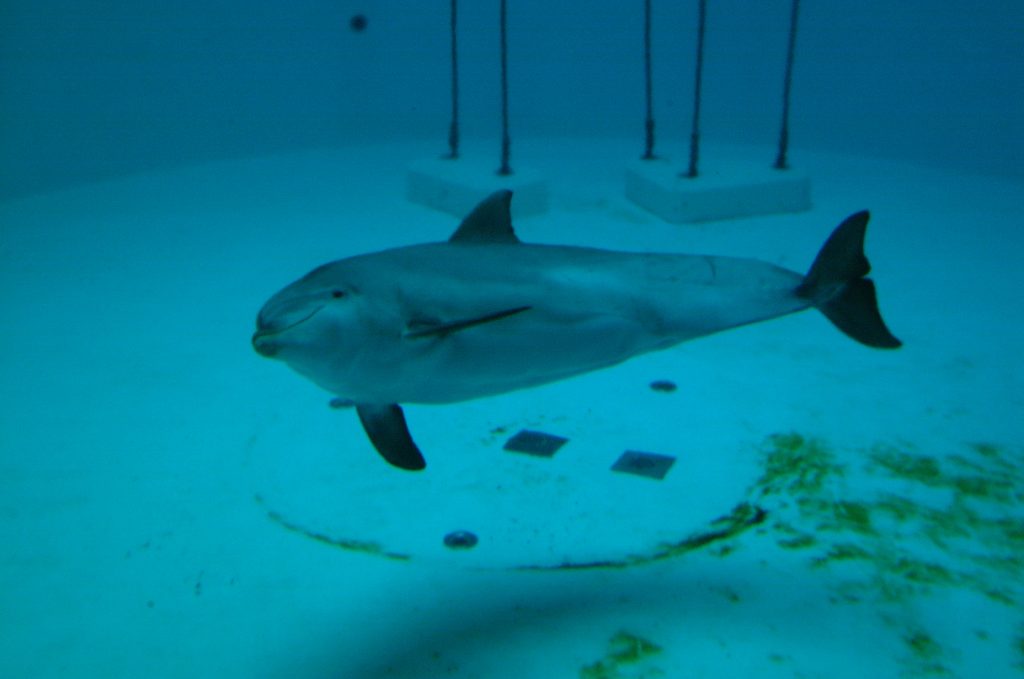 7 Apr 2020 – I'm stuck at home with my immediate family, trying to get used to a new routine of work shifts and home schooling, limited exercise and the constant threat of boredom. I worry about the lack of supermarket delivery slots for vulnerable people, how long this is all going to go on and about wider family members coping with loneliness.
Does the limited freedom placed on humans by the spread of coronavirus help me empathise with whales and dolphins confined in captivity? Well, yes, but when I look at this video of a lone female captive bottlenose dolphin, who has clearly lost all hope, I realise once again how lucky I am that I have the comforts of home and my family around me. I can move around in space I am naturally adapted to. I can go outside for fresh air, exercise, nature and, lately, sunshine. To a large extent I can choose what I eat, how I spend my time and feel safe that I probably won't be attacked, injured or laughed at as I perform in circus-style shows. Despite being stuck at home, I am free.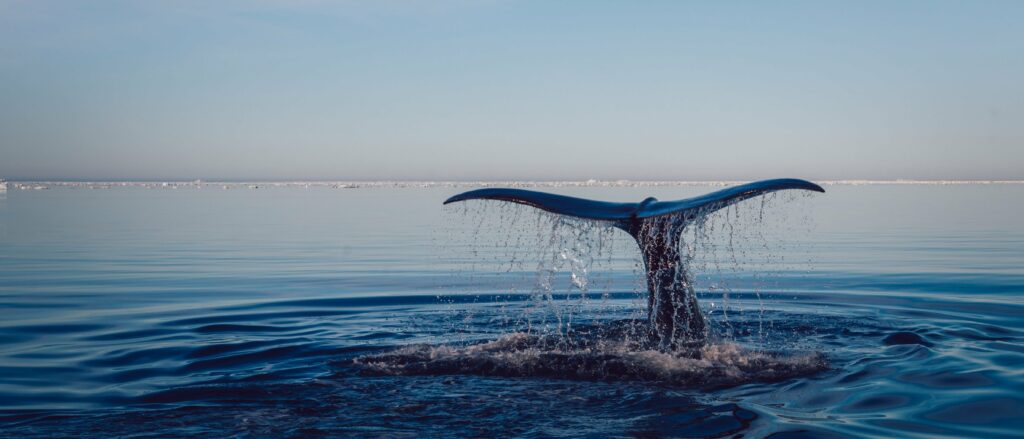 Reports suggest that permits are being sought for this lonely dolphin to return to Russia, her native country, potentially to be released into the wild. Apparently, it's because of the dolphin's deteriorating health that the facility where she is currently held in Tehran, Iran, wants to release her. Border closures alone may prevent this from happening before it's too late for her. Whether she would survive if she was returned to the wild when she looks so broken is unclear. She will need rehabilitation with welfare-focused experts to help her.
As I consider this dolphin's plight, trying to work out how I might possibly help her, I fear we will see an increase in similar desperate situations involving captive whales and dolphins. As facilities face financial ruin due to a reduction in visitor numbers caused by the coronavirus crisis, they may no longer be able to afford to keep their captives. This may be the case with many facilities around the world who have taken on the huge responsibility of keeping whales and dolphins in captivity to make money from people coming to dolphin shows or swim with them. They are expensive to keep. Without money to feed and care for them, many whales and dolphins may be abandoned, as we have seen with Honey in Japan. Many may die. Even the larger facilities could fail to cope. Reports suggest SeaWorld has furloughed (a new 'buzz' word for many of us) 90 percent of its workforce as a result of the virus.
The captivity industry is, of course, not the only business that is threatened by the coronavirus. Tourism has all but dried up. Since 2012, WDC has run a series of successful campaigns calling on tour operators to end their support for whale and dolphin captivity. Those we have targeted, including Virgin Holidays and British Airways have now ended that support. Others, including cruise ship operators such as Carnival, continued to sell trips until a matter of weeks ago. Now, the majority of facilities welcoming cruise ship passengers in the Caribbean and elsewhere are closed. No one is choosing to take a cruise right now. As tour operators feel the brunt of this pause in international travel, it's difficult to predict what will happen to their support for whale and dolphin captivity once things are back up and running again. Will they and the facilities themselves realise that captivity is costly, both financially and in terms of whale and dolphin welfare? Will they support sanctuaries for the whales and dolphins they hold? Will the resources be available to build the much-needed sanctuaries for the thousands of whales and dolphins in captivity around the world?
The SEA LIFE Trust Beluga Whale Sanctuary in Iceland, established in partnership with WDC, is also facing challenges. The two belugas transferred from China last year, Little White and Little Grey, are preparing for life in the sanctuary in Klettsvik Bay and are due to move into it this spring. It will take quite a bit of work to ensure they can move as planned with the necessary resources, but we are determined it will happen. We all need a happy story right now, not least the two beautiful belugas currently living in the purpose-built care pool across the channel from the sanctuary in the bay.
Surely, we can also hope that live captures of whales and dolphins for the captivity industry will not be possible (or desired) while the virus spreads. In June 2019, in the same television broadcast in which President Putin announced the whales in the 'whale jail' would be returned to the wild, Deputy Prime Minister Alexei Gordeyev also announced that the government would change the law in order to ban hunting whales for 'educational and cultural purposes', a loophole in Russian law used to capture whales for the aquarium industry. A petition signed by more than 100,000 people in Russia also asked the Russian government to end captures of orcas, beluga whales and dolphins in Russian waters for sale to captive facilities. The government is reportedly required to act. Transient orca populations in Russian waters are going to be added to the country's Red Data Book of endangered species, giving them further much needed protection from live captures.
However uncertain the future looks for captive whales and dolphins around the world, WDC will be working tirelessly to end the demand for dolphin shows and will continue to campaign hard for a better quality of life for these incredible, sentient creatures. If you are able to help with a donation, however small or large, it really would mean the world.
In the meantime, my own relative confinement doesn't feel so hard to deal with.  At least I know that eventually normal life will resume. My hope is that somehow this awful situation might offer a glimmer of light at the end of a very long tunnel.  Maybe now is the time that people will finally wake up to how unacceptable and unsustainable keeping whales and dolphins in lockdown for our 'entertainment' really is.
________________________________________________

Cathy Williamson – Policy manager – End Captivity Programme Lead. View all posts by Cathy Williamson →
Tags:
Animal Justice
,
Animal cruelty
,
Animal rights
,
Animal slavery
,
Animals
,
COVID-19
,
Coronavirus
,
Dolphins
,
Environment
,
Fauna
,
Lab Animals
,
Oceans
,
Whales
DISCLAIMER: The statements, views and opinions expressed in pieces republished here are solely those of the authors and do not necessarily represent those of TMS. In accordance with title 17 U.S.C. section 107, this material is distributed without profit to those who have expressed a prior interest in receiving the included information for research and educational purposes. TMS has no affiliation whatsoever with the originator of this article nor is TMS endorsed or sponsored by the originator. "GO TO ORIGINAL" links are provided as a convenience to our readers and allow for verification of authenticity. However, as originating pages are often updated by their originating host sites, the versions posted may not match the versions our readers view when clicking the "GO TO ORIGINAL" links. This site contains copyrighted material the use of which has not always been specifically authorized by the copyright owner. We are making such material available in our efforts to advance understanding of environmental, political, human rights, economic, democracy, scientific, and social justice issues, etc. We believe this constitutes a 'fair use' of any such copyrighted material as provided for in section 107 of the US Copyright Law. In accordance with Title 17 U.S.C. Section 107, the material on this site is distributed without profit to those who have expressed a prior interest in receiving the included information for research and educational purposes. For more information go to: http://www.law.cornell.edu/uscode/17/107.shtml. If you wish to use copyrighted material from this site for purposes of your own that go beyond 'fair use', you must obtain permission from the copyright owner.