(Português) Juiz derruba decreto de Bolsonaro que atribui gestão de florestas ao Ministério da Agricultura
ORIGINAL LANGUAGES, 13 Jul 2020
ANDA Agência de Notícias de Direitos Animais – TRANSCEND Media Service
O magistrado afirmou que "o meio ambiente é patrimônio comum de toda humanidade" e que "as condutas do Poder Público devem ser direcionadas no sentido da integral proteção desse direito fundamental"
9 julho 2020 – O juiz federal substituto Henrique da Cruz, da 1ª Vara Federal Cível da Seção Judiciária do Pará, derrubou o decreto do presidente Jair Bolsonaro que transferiu o Serviço Florestal Brasileiro (SFB) do Ministério do Meio Ambiente para o Ministério da Agricultura, entregando a gestão das florestas à ruralista Tereza Cristina. A ministra defende os interesses da agropecuária e, por isso, representa uma ameaça às florestas, frequentemente desmatadas pelo agronegócio para que sejam convertidas em pasto.
A decisão da Justiça Federal do Pará, proferida na última quarta-feira (8), atende a uma ação popular e teve parecer favorável do Ministério Público Federal (MPF). A suspensão do decreto presidencial pode ser questionada através de recurso.
O magistrado afirmou que a legislação em vigor estabelece que "a competência e a estrutura básica de cada ministério deve ser prevista em lei em sentido formal, e não em decreto."
A concessão da gestão das florestas dada ao Ministério da Agricultura consta na ação do MPF que pede o afastamento imediato de Ricardo Salles do Ministério do Meio Ambiente. Outras questões que comprovam o desmonte ambiental promovido pelo ministro também fundamentam a ação que foi protocolada na última segunda-feira (6) e aguarda parecer da Justiça.
A declaração polêmica de Salles durante reunião ministerial, citada pelo MPF na ação, também foi relembrada pelo juiz Henrique da Cruz. Em abril, Salles afirmou que o governo deveria aproveitar o momento em que a mídia está focada na pandemia de Covid-19 para passar reformas "infralegais" de "simplificação" e "desregulamentação" de leis ambientais.
"Não fecho os olhos para o que ocorreu na reunião ministerial de 22 de abril", escreveu o magistrado. "O meio ambiente é patrimônio comum de toda humanidade, de forma que, para garantir sua integral proteção, especialmente para as futuras gerações, todas as condutas do Poder Público devem ser direcionadas no sentido da integral proteção desse direito fundamental", completou.
A Advocacia-Geral da União (AGU) se posicionou nos autos contra a derrubada do decreto, alegando que o Ministério da Agricultura é capaz de gerir as "florestas públicas para produção sustentável", erradicando "grilagem de terras públicas", reduzindo "desmatamento ilegal" e fomentando economicamente "bases sustentáveis de concessão florestal" mediante "procedimento licitatório".
Não existe, no entanto, qualquer política de defesa da sustentabilidade por parte de Bolsonaro, já que o governo bate recorde atrás de recorde de desmatamento e queimadas. Além disso, a intenção de combater grileiros de terras fica apenas no discurso e na suposição. A realidade é outra e nela consta o apoio do presidente ao projeto de lei 2633, conhecido como PL da Grilagem e repudiado mundialmente por defensores do meio ambiente e até mesmo por empresas internacionais que ameaçam suspender o comércio com o Brasil caso a proposta se torne lei. A medida concede a grileiros que ocuparam ilegalmente terras, inclusive na Amazônia Legal, a propriedade desses territórios, o que não só incentiva a grilagem, como premia grileiros pelo desmatamento promovido nessas áreas, já que o ato de ocupar terras ilegalmente está intimamente ligado ao desmate desses locais.
Governo impede repasse de R$ 33 milhões à Amazônia
Apesar de caprichar nas palavras para defender a proteção das florestas brasileiras, o governo federal não tem qualquer pudor em agir de maneira totalmente contrária ao seu discurso.
Além da defesa do PL da Grilagem e dos recordes de desmatamento e queimadas do governo, Bolsonaro também deixou de usar mais de R$ 33 milhões destinados ao combate de crimes contra a floresta amazônica.
Os recursos, repassados pela Noruega e pela Alemanha através do Fundo Amazônia, estão parados no BNDS, apesarem de estarem disponíveis para uso pelo Ibama contra queimadas e pelo Ministério da Justiça para ampliação do trabalho de fiscalização a ser realizado na floresta amazônica pela Força Nacional.
Engavetados, os valores não são usados pelo Ibama há mais de dois anos. A Força Nacional usufruiu do dinheiro pela última vez há três anos e meio.
Maior programa de financiamento brasileiro destinado à preservação da floresta, o Fundo Amazônia também foi alvo, há um ano, de um episódio que, mais uma vez, prova o desinteresse do governo em proteger a floresta e seu desejo de explorá-la para beneficiar interesses escusos que visam sua destruição em nome do lucro. Isso porque, na época, o ministro do Meio Ambiente, Ricardo Salles, e o presidente Jair Bolsonaro atacaram o programa de financiamento ambiental, acusando-o, por meio de palavras vazias sem qualquer prova, de beneficiar ONGs através de projetos ambientais ao invés de proteger a floresta.
Os ataques foram orquestrados pelo governo para promover a extinção do Comitê Técnico do Fundo Amazônia, responsável por analisar programas que receberiam financiamento. O caso gerou crise diplomática com países europeus, que se negaram a renovar o Fundo Amazônia por discordarem das ações que promoveram o desmonte do programa.
____________________________________________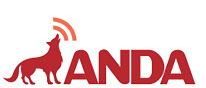 ANDA–Agência de Notícias de Direitos Animais: informar para transformar. A ANDA difunde na mídia os valores de uma nova cultura, mais ética, mais justa e preocupada com a defesa e a garantia dos direitos animais. É o primeiro portal jornalístico do mundo que combate a violência social e a destruição do meio ambiente a partir da defesa dos direitos dos animais. Contato: faleconosco@anda.jor.br
Tags:
Amazonia
,
Brasil
,
Environment
,
Nature's Rights
DISCLAIMER: The statements, views and opinions expressed in pieces republished here are solely those of the authors and do not necessarily represent those of TMS. In accordance with title 17 U.S.C. section 107, this material is distributed without profit to those who have expressed a prior interest in receiving the included information for research and educational purposes. TMS has no affiliation whatsoever with the originator of this article nor is TMS endorsed or sponsored by the originator. "GO TO ORIGINAL" links are provided as a convenience to our readers and allow for verification of authenticity. However, as originating pages are often updated by their originating host sites, the versions posted may not match the versions our readers view when clicking the "GO TO ORIGINAL" links. This site contains copyrighted material the use of which has not always been specifically authorized by the copyright owner. We are making such material available in our efforts to advance understanding of environmental, political, human rights, economic, democracy, scientific, and social justice issues, etc. We believe this constitutes a 'fair use' of any such copyrighted material as provided for in section 107 of the US Copyright Law. In accordance with Title 17 U.S.C. Section 107, the material on this site is distributed without profit to those who have expressed a prior interest in receiving the included information for research and educational purposes. For more information go to: http://www.law.cornell.edu/uscode/17/107.shtml. If you wish to use copyrighted material from this site for purposes of your own that go beyond 'fair use', you must obtain permission from the copyright owner.