For the Attention of Davos' World Economic Forum Attendees: In Tax We Trust
CAPITALISM, 24 Jan 2022
Abigail Disney, Nick Hanaue, et al. – TRANSCEND Media Service
19 Jan 2022 – 100+ Ultra-Rich Individuals Warn Fellow Elites: 'It's Taxes or Pitchforks'
To our fellow millionaires and billionaires,
If you're participating in  the World Economic Forum's 'online Davos' this January , you're going to be joining an exclusive group of people looking for an answer to the question behind this year's theme, 'how do we work together and restore trust?'
You're not going to find the answer in a private forum, surrounded by other millionaires and billionaires and the world's most powerful people. If you're paying attention, you'll find that you're part of the problem.
Trust – in politics, in society, in one another – is not built in tiny side rooms only accessible by the very richest and most powerful. It's not built by billionaire space travelers who make a fortune out of a pandemic but pay almost nothing in taxes and provide poor wages for their workers. Trust is built through accountability, through well-oiled, fair, and open democracies that provide good services and support all their citizens.
And the bedrock of a strong democracy is a fair tax system. A fair tax system.
As millionaires, we know that the current tax system is not fair. Most of us can say that, while the world has gone through an immense amount of suffering in the last two years, we have actually seen our wealth rise during the pandemic – yet few if any of us can honestly say that we pay our fair share in taxes.
This injustice baked into the foundation of the international tax system has created a colossal lack of trust between the people of the world and the elites who are the architects of this system. Bridging that divide is going to take more than billionaire vanity projects or piecemeal philanthropic gestures – it's going to take a complete overhaul of a system that up until now has been deliberately designed to make the rich richer.
To put it simply, restoring trust requires taxing the rich. The world – every country in it – must demand the rich pay their fair share. Tax us, the rich, and tax us now.
The truth is that 'Davos' doesn't deserve the world's trust right now. For all the countless hours spent talking about making the world a better place, the conference has produced little tangible value amidst a torrent of self-congratulations. Until participants acknowledge the simple, effective solution staring them in the face – taxing the rich – the people of the world will continue to see their so-called dedication to fixing the world's problems as little more than a performance.
History paints a pretty bleak picture of what the endgame of extremely unequal societies looks like. For all our well-being – rich and poor alike – it's time to confront inequality and choose to tax the rich. Show the people of the world that you deserve their trust.
If you don't, then all the private talks won't change what's coming – it's taxes or pitchforks. Let's listen to history and choose wisely.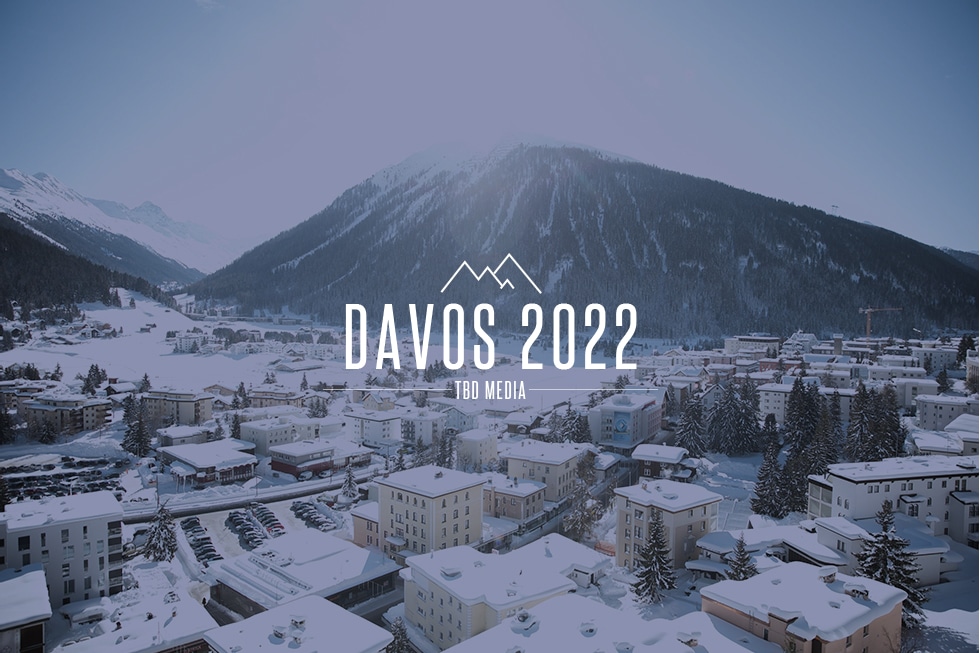 The Signers:
David Altschul (United States)
Cynda Collins Arsenault (United States)
Jonathan Bloch (United Kingdom)
Jacqueline Boberg (United States)
Rich Boberg (United States)
Helene Böhmer (Germany)
Margit Boronkay (Canada)
Michael Brandow (United States)
Dana Bronfman (United States)
Stefanie Bremer (Germany)
Robert Burnett (United States)
Rasmus Busk (Denmark)
Ronald D. Carter (United States)
Chuck Collins (United States)
William Collins (United States)
Stella Cecil (United Kingdom)
Tony Crabb (United States)
Thomas Curan (United States)
Alan Davis (United States)
Julia Davies (United Kingdom)
Abigail Disney (United States)
Tim Disney (United States)
John Driscoll (United States)
Karen Edwards (United States)
Patricia Foschi (United States)
Marlene Engelhorn (Austria)
Rick Feldman (United States)
Stewart Frisby (United Kingdom)
Ernest Fuhrmann (Austria)
Ellyn Gelson (United States)
Nicolette Beck Getty (United States)
Ron Guillot (United States)
Nick Hanauer (United States)
Simon Hermann (Germany)
Graham Hobson (United Kingdom)
Gerd Hofielen (Germany)
Pierre Hollis (United States)
Willem van Hoorn (United Kingdom)
Kimberly Hoover (United States)
James Iacino (United States)
Diane Isenberg (United Kingdom)
Kristina Johansson (United Kingdom)
Martijn Kaag (Netherlands)
Jean Kaplan (United States)
Rochelle Kaplan (United States)
Paul Kirincic (United States)
David Lee (United States)
Peter Leest (Netherlands)
Lily Lewis (United Kingdom)
Kristin Luck (United States)
Dick Mader (United States)
Louisa Mann (United Kingdom)
Ane Maro (Denmark)
Nick Marple (United Kingdom)
Patricia Martone (United States)
Thomas McDougal (United States)
Gemma McGough (United Kingdom)
Mary McKellar (United States)
Maarten Meijnen (Netherlands)
Allan Moelholm (Germany)
Lorraine Montez (United States)
Karl Munthe-Kaas (Norway)
Giorgiana Notarbartolo di Villarosa (United Kingdom)
David Nixon (United States)
John O'Farrell (United States)
Ken Olum (United States)
Gary Passon (United States)
Frank Patitucci (United States)
Morris Pearl (United States)
Michael Pine (United States)
Erica Pinsky (Canada)
Drew Pomerance (United States)
Stephen Prince (United States)
Nick Razey (United Kingdom)
Paul Rosenstiel (United States)
Bonnie Rothman (United States)
Jonathan Ruga (United States)
Johannes Ruzicka (Germany)
Eric Schoenberg (United States)
Antonis Schwarz (Germany)
Stephan Segal (United States)
Djaffar Shalchi (Iran/Denmark)
Linda Shoemaker (United States)
Joel Solomon (Canada)
Daniel Simon (United States)
Charles Simmons (United States)
Mark Simpson (United Kingdom)
Akshay Singal (United Kingdom)
Gary Stevenson (United Kingdom)
Karen Stewart (United States)
Arthur Strauss (United States)
Ralph Suikat (Germany)
Ritchie Tabachnick (United States)
Leonie Taylor (United Kingdom)
Mike Tomson (United Kingdom)
Claire Trottier (Canada)
Sylvie Trottier (Canada)
Dale Walker (United States)
Irmingard Weise (Germany)
Phil White (United Kingdom)
Doyle Wiseman (United States)
Bennet Yee (United States)
Go to Original – intaxwetrust.org
Tags:
Elites
,
Super rich
,
World Economic Forum
DISCLAIMER: The statements, views and opinions expressed in pieces republished here are solely those of the authors and do not necessarily represent those of TMS. In accordance with title 17 U.S.C. section 107, this material is distributed without profit to those who have expressed a prior interest in receiving the included information for research and educational purposes. TMS has no affiliation whatsoever with the originator of this article nor is TMS endorsed or sponsored by the originator. "GO TO ORIGINAL" links are provided as a convenience to our readers and allow for verification of authenticity. However, as originating pages are often updated by their originating host sites, the versions posted may not match the versions our readers view when clicking the "GO TO ORIGINAL" links. This site contains copyrighted material the use of which has not always been specifically authorized by the copyright owner. We are making such material available in our efforts to advance understanding of environmental, political, human rights, economic, democracy, scientific, and social justice issues, etc. We believe this constitutes a 'fair use' of any such copyrighted material as provided for in section 107 of the US Copyright Law. In accordance with Title 17 U.S.C. Section 107, the material on this site is distributed without profit to those who have expressed a prior interest in receiving the included information for research and educational purposes. For more information go to: http://www.law.cornell.edu/uscode/17/107.shtml. If you wish to use copyrighted material from this site for purposes of your own that go beyond 'fair use', you must obtain permission from the copyright owner.