The FES headquarters in Colombia was the place to welcome the authors and those interested in learning about the proposal of non-violent journalism presented by the International News Agency Pressenza and published in the Colombian edition together with FES Comunicación and ediciones desde abajo.
The event, presented by Omar Rincón, representative of FES Comunicación and moderated by Iñaki Chaves, from Desde abajo and author of the article for the Colombian edition, allowed Pía Figueroa, Nelsy Lizarazo and Javier Tolcachier, three of the five authors of the book, to discuss the different aspects of the book and some of the most relevant pedagogical proposals.
A book for the public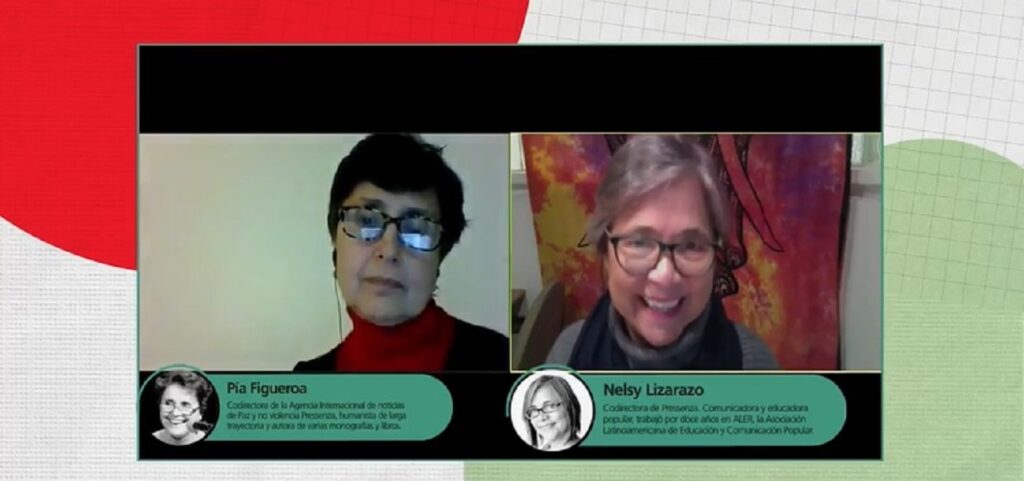 The text Nonviolent Journalism: Towards a Humanising Approach to Communication is both a manual that can be read by anyone and implemented in faculties of social communication and journalism in the country, as it contributes to the deconstruction and subsequent construction of a journalism that departs from the traditional violent scheme, to look for a way of communicating at the social bases, in which the human being is placed above, and which is sensitised by each event.
It also comes at a time when Colombia is betting on peace, and for this reason, Nelsy Lizarazo, one of the authors, affirmed that "the book is a valuable contribution to the possibility of strengthening a strong line of journalistic work that allows the recommendations of the Truth Commission to become a reality and the country to achieve the peace desired by all".
For his part, Javier Tolcachier spoke of the need to create new narratives that give a different look at reality and do not shy away from investigating and writing about issues that are outside the news agendas of the traditional media and which are of great relevance to the population.
Non-violent journalism beyond the label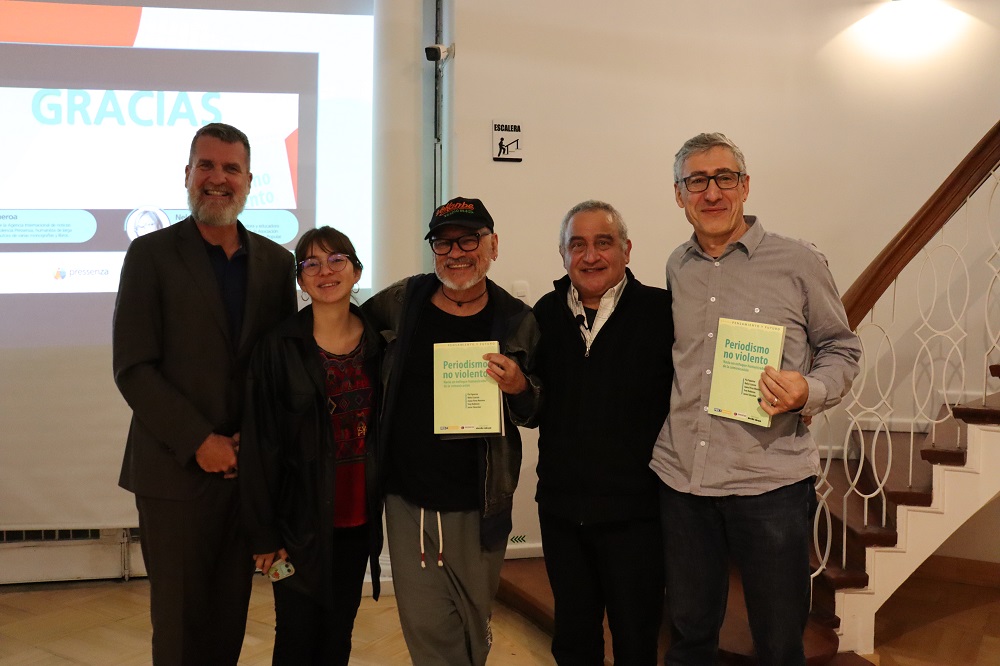 Journalism has been subject to various classifications to indicate the approach taken to the narration of events and audiovisual content, as well as the treatment of sources. However, the five authors go beyond categorisation and seek to ensure that journalism transcends digital barriers to reach every reader.
In this way, those who access the material may have another point of view on some assertions such as the inherent violence in human beings as a form of defence or survival; although this type of violence only deepens social rifts, generating greater violence and victimisation in society.
Finally, Pía Figueroa, another of the authors, reported that, in addition to the different editions of the book, "they have just finished the first virtual course on non-violent journalism in English, with people from different countries". For this reason, they hope to be able to replicate this experience in other languages.
Figueroa announced that this year the English version of the book will be released and they plan to translate the text into German, Portuguese, Greek, Italian and, soon, French, and will try to do so in Mandarin.