The Art of Choosing Love over Not-Love: Rumi's Antidote to Our Human Tragedy
INSPIRATIONAL, 12 Sep 2022
Maria Popova | The Marginalian – TRANSCEND Media Service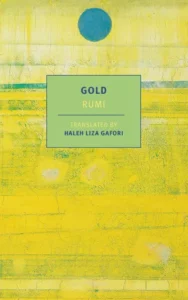 "You'll long for me when I'm gone… You'll kiss the headstone of my grave… Kiss my face instead!"
"What exists, exists so that it can be lost and become precious," Lisel Mueller wrote in her short, stunning poem about what gives meaning to our mortal lives.
To become precious — that is the work of love, the task of love, the great reward of love. The recompense of death. The human miracle that makes the transience of life not only bearable but beautiful.
It is heartbreaking enough that we do lose everything that exists, everything and everyone we love, until we lose life itself — for we are a function of a universe in which it cannot be otherwise. But it is our singular human-made heartbreak that we often cope with our terror of loss — that deepest awareness of our own mortality — by losing sight of just how precious we are to each other, squandering in less-than-love the chance-miracle of our time alive together, only to recover our vision when entropy has taken its toll, when it is too late. We write poems and pop songs about our self-made tragedy — "The art of losing isn't hard to master"; "Don't it always seem to go that you don't know what you've got till it's gone." — and we go on living it.
Eight centuries before Mueller lived and died, an impassioned invitation to transcend our self-made tragedy took shape in another short, stunning poem by another poet of uncommon contact with the deepest strata of life-truth: Rumi (September 30, 1207–December 17, 1273), who believed that you must "gamble everything for love, if you are a true human being." Rumi, ancient and eternal. Magnetic in his eloquent devotion and his soulful intelligence. Majestic in his whirling silk robe and his defiant disdain for his culture's worship of status. Volcanic with poetry.
In his sixty-six years, Rumi composed nearly sixty-six thousand verses, animated by an ecstatic devotion to living more fully and loving more deeply. Having mastered the mathematical musicality of the quatrain, he became a virtuoso of the ghazal with its series of couplets, each invoking a different poetic image, each crowned with the same refrain — a kind of kinetic sculpture of surprise, rapturous with rhythm.
A dazzling selection of his poetry, including some never previously alive in English, appears in Gold (public library), newly translated and inspirited by poet and musician Haleh Liza Gafori.
Reflecting on the creative challenge of invoking the poetic truth of one epoch and culture into another, she writes:
The languages of Farsi and English possess quite different poetic resources and habits. In English, it is impossible to reproduce the rich interplay of sound and rhyme (internal as well as terminal) and the wordplay that characterize and even drive Rumi's poems. Meanwhile, the tropes, abstractions, and hyperbole that are so abundant in Persian poetry contrast with the spareness and concreteness characteristic of poetry in English, especially in the modern tradition. I have sought to honor the demands of contemporary American poetry and conjure its music while, I hope, carrying over the whirling movement and leaping progression of thought and imagery in Rumi's poetry… I have chosen poems that seem to me beautiful, meaningful, and central to Rumi's vision, poems that I felt I could successfully translate and that speak to our times.
What emerges is a testament to the Nobel-winning Polish poet Wisława Szymborska's lovely notion of "that rare miracle when a translation stops being a translation and becomes… a second original."
Here is Haleh Liza Gafori reading for us her translation of Rumi's lens-clearing invitation to step beyond our self-made tragedy and into the deepest, perhaps the only, truth of life:
LET'S LOVE EACH OTHER
by Rumi (translated by Haleh Liza Gafori)

Let's love each other,
let's cherish each other, my friend,
before we lose each other.

You'll long for me when I'm gone.
You'll make a truce with me.
So why put me on trial while I'm alive?

Why adore the dead but battle the living?

You'll kiss the headstone of my grave.
Look, I'm lying here still as a corpse,
dead as a stone. Kiss my face instead!
Complement this fragment of Gold with James Baldwin on how separation illuminates the power of love and Thich Nhat Hanh on the art of deep listening — a practice also central to Rumi's life — as the root of loving relationship, then revisit poet Jane Hirshfield's timeless hymn to love and loss.
_______________________________________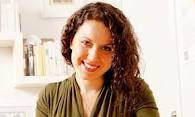 My name is Maria Popova — a reader, a wonderer, and a lover of reality who makes sense of the world and herself through the essential inner dialogue that is the act of writing. The Marginalian (which bore the unbearable name Brain Pickings for its first 15 years) is my one-woman labor of love, exploring what it means to live a decent, inspired, substantive life of purpose and gladness. Founded in 2006 as a weekly email to seven friends, eventually brought online and now included in the Library of Congress permanent web archive, it is a record of my own becoming as a person — intellectually, creatively, spiritually, poetically — drawn from my extended marginalia on the search for meaning across literature, science, art, philosophy, and the various other tendrils of human thought and feeling. A private inquiry irradiated by the ultimate question, the great quickening of wonderment that binds us all: What is all this? (More…)
Go to Original – themarginalian.org
Tags:
Inspirational
,
Love
,
Philosophy
,
Poetry
,
Rumi
DISCLAIMER: The statements, views and opinions expressed in pieces republished here are solely those of the authors and do not necessarily represent those of TMS. In accordance with title 17 U.S.C. section 107, this material is distributed without profit to those who have expressed a prior interest in receiving the included information for research and educational purposes. TMS has no affiliation whatsoever with the originator of this article nor is TMS endorsed or sponsored by the originator. "GO TO ORIGINAL" links are provided as a convenience to our readers and allow for verification of authenticity. However, as originating pages are often updated by their originating host sites, the versions posted may not match the versions our readers view when clicking the "GO TO ORIGINAL" links. This site contains copyrighted material the use of which has not always been specifically authorized by the copyright owner. We are making such material available in our efforts to advance understanding of environmental, political, human rights, economic, democracy, scientific, and social justice issues, etc. We believe this constitutes a 'fair use' of any such copyrighted material as provided for in section 107 of the US Copyright Law. In accordance with Title 17 U.S.C. Section 107, the material on this site is distributed without profit to those who have expressed a prior interest in receiving the included information for research and educational purposes. For more information go to: http://www.law.cornell.edu/uscode/17/107.shtml. If you wish to use copyrighted material from this site for purposes of your own that go beyond 'fair use', you must obtain permission from the copyright owner.