Ursula K. Le Guin on Suffering and Getting to the Other Side of Pain
INSPIRATIONAL, 21 Nov 2022
Maria Popova | The Marginalian – TRANSCEND Media Service
"All you have is what you are, and what you give."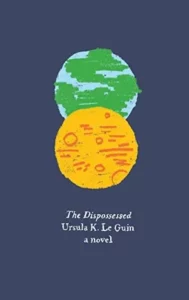 Simone Weil considered it the highest existential discipline to "make use of the sufferings that chance inflicts upon us." George Bernard Shaw saw suffering as our supreme conduit to empathy. "We suffer more in imagination than in reality," Seneca observed before offering his millennia-old, timeless antidote to anxiety. And yet we do suffer and the pain incurred, whatever the suffering is grounded in, is real. How we orient ourselves to our suffering — or to the suffering, as Buddhist might correct the ego-illusion and reaffirm our shared reality — may be the single most significant predictor of our happiness, wellbeing, and capacity for joy. "Try to exclude the possibility of suffering which the order of nature and the existence of free wills involve," C.S. Lewis wrote in contemplating how suffering confers agency upon life, "and you find that you have excluded life itself."
That indelible relationship between suffering and life is what Ursula K. Le Guin (October 21, 1929–January 22, 2018) explores throughout The Dispossessed: An Ambiguous Utopia (public library) — the superb 1974 novel, part science fiction and part philosophy, that gave us Le Guin's insight into time, loyalty, and the root of human responsibility.
The novel's protagonist — the idealistic prodigy physicist Shevek, visiting a beautiful earth-like world from a society inhabiting the world's barren moon, where a colony had seceded long ago, disenchanted with the profiteering and "propertarian" values of an increasingly materialistic and selfish human society — channels Le Guin's philosophical insight into the paradoxes of existence and the pitfalls of human society:
Suffering is a misunderstanding.

[…]

It exists… It's real. I can call it a misunderstanding, but I can't pretend that it doesn't exist, or will ever cease to exist. Suffering is the condition on which we live. And when it comes, you know it. You know it as the truth. Of course it's right to cure diseases, to prevent hunger and injustice, as the social organism does. But no society can change the nature of existence. We can't prevent suffering. This pain and that pain, yes, but not Pain. A society can only relieve social suffering, unnecessary suffering. The rest remains. The root, the reality. All of us here are going to know grief; if we live fifty years, we'll have known pain for fifty years… And yet, I wonder if it isn't all a misunderstanding — this grasping after happiness, this fear of pain… If instead of fearing it and running from it, one could… get through it, go beyond it. There is something beyond it. It's the self that suffers, and there's a place where the self—ceases. I don't know how to say it. But I believe that the reality — the truth that I recognize in suffering as I don't in comfort and happiness — that the reality of pain is not pain. If you can get through it. If you can endure it all the way.
Defining freedom as "that recognition of each person's solitude which alone transcends it," Le Guin pits her idealistic protagonist against an imperfect society, which he addresses in a public speech at the climax of the novel — a speech he delivers before an enormous crowd of his fellow antiauthoritarian socialists, who have taken to the streets in furious desperation in the face of growing privation and inequity on the beautiful but corrupt Earth-like world:
It is our suffering that brings us together. It is not love. Love does not obey the mind, and turns to hate when forced. The bond that binds us is beyond choice. We are brothers. We are brothers in what we share. In pain, which each of us must suffer alone, in hunger, in poverty, in hope, we know our brotherhood. We know it, because we have had to learn it. We know that there is no help for us but from one another, that no hand will save us if we do not reach out our hand. And the hand that you reach out is empty, as mine is. You have nothing. You possess nothing. You own nothing. You are free. All you have is what you are, and what you give.
In the privacy of his mind, spawned of Le Guin's own mind, Shevek reflects on the central paradox of suffering:
If you evade suffering you also evade the chance of joy. Pleasure you may get, or pleasures, but you will not be fulfilled. You will not know what it is to come home… Fulfillment… is a function of time. The search for pleasure is circular, repetitive, atemporal… It has an end. It comes to the end and has to start over. It is not a journey and return, but a closed cycle, a locked room, a cell… The thing about working with time, instead of against it, …is that it is not wasted. Even pain counts.
The Dispossessed is a thoroughly magnificent read, exploring themes of staggeringly timely resonance to our socially confused and politically troubled world. Complement this particular fragment with the brilliant and underappreciated Rebecca West on survival and the redemption of suffering, then revisit Le Guin on poetry and science, the power of art to transform and redeem, the art of growing older, storytelling as an instrument of freedom, and her classic unsexing of gender.
_______________________________________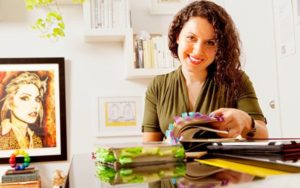 My name is Maria Popova — a reader, a wonderer, and a lover of reality who makes sense of the world and herself through the essential inner dialogue that is the act of writing. The Marginalian (which bore the unbearable name Brain Pickings for its first 15 years) is my one-woman labor of love, exploring what it means to live a decent, inspired, substantive life of purpose and gladness. Founded in 2006 as a weekly email to seven friends, eventually brought online and now included in the Library of Congress permanent web archive, it is a record of my own becoming as a person — intellectually, creatively, spiritually, poetically — drawn from my extended marginalia on the search for meaning across literature, science, art, philosophy, and the various other tendrils of human thought and feeling. A private inquiry irradiated by the ultimate question, the great quickening of wonderment that binds us all: What is all this? (More…)
Go to Original – themarginalian.org
Tags:
Inspirational
DISCLAIMER: The statements, views and opinions expressed in pieces republished here are solely those of the authors and do not necessarily represent those of TMS. In accordance with title 17 U.S.C. section 107, this material is distributed without profit to those who have expressed a prior interest in receiving the included information for research and educational purposes. TMS has no affiliation whatsoever with the originator of this article nor is TMS endorsed or sponsored by the originator. "GO TO ORIGINAL" links are provided as a convenience to our readers and allow for verification of authenticity. However, as originating pages are often updated by their originating host sites, the versions posted may not match the versions our readers view when clicking the "GO TO ORIGINAL" links. This site contains copyrighted material the use of which has not always been specifically authorized by the copyright owner. We are making such material available in our efforts to advance understanding of environmental, political, human rights, economic, democracy, scientific, and social justice issues, etc. We believe this constitutes a 'fair use' of any such copyrighted material as provided for in section 107 of the US Copyright Law. In accordance with Title 17 U.S.C. Section 107, the material on this site is distributed without profit to those who have expressed a prior interest in receiving the included information for research and educational purposes. For more information go to: http://www.law.cornell.edu/uscode/17/107.shtml. If you wish to use copyrighted material from this site for purposes of your own that go beyond 'fair use', you must obtain permission from the copyright owner.