The Horror, The Horror
PALESTINE - ISRAEL, 13 Nov 2023
The Chris Hedges Report – TRANSCEND Media Service
Israel's genocidal attacks, which are killing hundreds of Palestinians a day, including some 160 children, have expanded to shelling the remaining hospitals in Gaza.
11 Nov 2023 – Doha, Qatar: I am in the studio of Al Jazeera's Arabic service watching a live feed from Gaza City. The Al Jazeera reporter in northern Gaza, because of the intense Israeli shelling, was forced to evacuate to southern Gaza. He left his camera behind. He trained it on Al-Shifa hospital, Gaza's largest medical complex. It is night. Israeli tanks fire directly towards the hospital compound. Long horizontal red flashes. A deliberate attack on a hospital. A deliberate war crime. A deliberate massacre of the most helpless civilians, including the very sick and infants. Then the feed goes dead.
We sit in front of the monitors. We are silent. We know what this means. No power. No water. No internet. No medical supplies. Every infant in an incubator will die. Every dialysis patient will die. Everyone in the intensive care unit will die. Everyone who needs oxygen will die.  Everyone who needs emergency surgery will die. And what will happen to the 50,000 people who, driven from their homes by the relentless bombing, have taken refuge on the hospital grounds? We know the answer to that as well. Many of them, too, will die.
There are no words to express what we are witnessing. In the five weeks of horror this is one of the pinnacles of horror. The indifference of Europe is bad enough.  The active complicity by the United States is unfathomable. Nothing justifies this. Nothing. And Joe Biden will go down in history as an accomplice to genocide. May the ghosts of the thousands of children he has participated in murdering haunt him for the rest of his life.
Israel and the United States are sending a chilling message to the rest of the world. International and humanitarian law, including the Geneva Convention, are meaningless pieces of paper. They did not apply in Iraq. They do not apply in Gaza. We will pulverize your neighborhoods and cities with bombs and missiles. We will wantonly murder your women, children, elderly and sick. We will set up blockades to engineer starvation and the spread of infectious diseases. You, the "lesser breeds" of the earth, do not matter. To us you are vermin to be extinguished. We have everything. If you try and take any of it away from us, we will kill you. And we will never be held accountable.
We are not hated for our values. We are hated because we have no values. We are hated because rules only apply to others. Not to us. We are hated because we have arrogated to ourselves the right to carry out indiscriminate slaughter. We are hated because we are heartless and cruel. We are hated because we are hypocrites, talking about protecting civilians, the rule of law and humanitarianism while extinguishing the lives of hundreds of people in Gaza a day, including 160 children.
Israel reacted with indignation and moral outrage when it was accused of bombing the al-Ahli Arab Christian hospital in Gaza, which left hundreds of dead. The bombing, Israel claimed, came from an errant rocket fired by Palestine Islamic Jihad. There is nothing in the arsenal of Hamas or Islamic Jihad that could have replicated the massive explosive power of the missile that struck the hospital. Those of us who have covered Gaza have heard this Israel trope so many times it is risible. They always blame Hamas and the Palestinians for their war crimes, now attempting to argue that hospitals are Hamas command centers and therefore legitimate targets. They never provide evidence. The Israeli military and government lie like they breathe.
Medecins Sans Frontieres (Doctors Without Borders), which has staff working in Al-Shifa, issued a statement saying patients, doctors and nurses are "trapped in hospitals under fire." It called on the "Israeli government to cease this unrelenting assault on Gaza's health system."
"Over the past 24 hours, hospitals in Gaza have been under relentless bombardment. Al-Shifa hospital complex, the biggest health facility where MSF staff are still working, has been hit several times, including the maternity and outpatient departments, resulting in multiple deaths and injuries," the statement read. "The hostilities around the hospital have not stopped. MSF teams and hundreds of patients are still inside Al-Shifa hospital. MSF urgently reiterates its calls to stop the attacks against hospitals, for an immediate ceasefire and for the protection of medical facilities, medical staff and patients."
Three other hospitals in northern Gaza and Gaza City are encircled by Israeli forces and tanks, in what a doctor told Al Jazeera was a "day of war against hospitals." The Indonesian Hospital has reportedly also lost power. The U.N. Office for the Coordination of Humanitarian Affairs (OCHA) reports that 20 of 36 hospitals in Gaza no longer function.
Israel and Washington's cynicism is breathtaking. There are no differences in intent. Washington only wants it done quickly. Humanitarian corridors?  Pauses in the shelling?  These are vehicles to facilitate the total depopulation of northern Gaza. The handful of aid trucks allowed through the border at Rafah with Egypt? A public relations gimmick. There is only one goal – kill, kill, kill. The faster the better. All Biden officials talk about is what comes next once Israel has finished its decimation of Gaza. They know Israel's slaughter will not end until Gazans are living in the open without shelter in the southern part of the strip and dying because of a lack of food, water and medical care.
Gaza before Israel's ground incursion was one of the most densely populated spots on the planet. Imagine what will happen with 1.1 million Gazans from the north piled on top of over 1 million in the south. Imagine what will take place when infectious diseases such as cholera become an epidemic.  Imagine the ravages of starvation. The pressure will build to do something. And that something, Israel hopes, will be to push the Palestinians over the border into the Sinai in Egypt. Once there, they will never return. Israel's ethnic cleansing of Gaza will be complete.  Its ethnic cleansing of the West Bank will begin.
That is Israel's demented dream. To achieve it, they will make Gaza uninhabitable.
Ask yourself, if you were a Palestinian in Gaza and had access to a weapon what would you do? If Israel killed your family, how would you react? Why would you care about international or humanitarian law when you know it only applies to the oppressed, not the oppressors? If terror is the only language Israel uses to communicate, the only language it apparently understands, wouldn't you speak back with terror?
Israel's orgy of death will not crush Hamas. Hamas is an idea. This idea is fed on the blood of martyrs. Israel is giving Hamas an abundant supply.
______________________________________________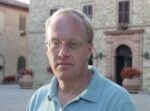 Chris Hedges is a Pulitzer Prize–winning journalist who was a foreign correspondent for fifteen years for The New York Times, where he served as the Middle East Bureau Chief and Balkan Bureau Chief. He previously worked overseas for The Dallas Morning News, The Christian Science Monitor, and NPR. He used to be the host of the Emmy Award-nominated RT America show On Contact.
Copyright 2023 Chris Hedges
Go to Original – chrishedges.substack.com
Tags:
BDS Boycott Divestment Sanctions
,
Colonialism
,
Cultural violence
,
Direct violence
,
Ecocide
,
Gaza
,
Genocide
,
Israeli Apartheid
,
Israeli Army
,
Israeli occupation
,
Jewish Settlers
,
Middle East
,
Nakba
,
Palestine
,
Palestine/Israel
,
Sociocide
,
State Terrorism
,
Structural violence
,
Violent conflict
,
West Bank
,
Zionism
Join the BDS-BOYCOTT, DIVESTMENT, SANCTIONS campaign to protest the Israeli barbaric siege of Gaza, illegal occupation of the Palestine nation's territory, the apartheid wall, its inhuman and degrading treatment of the Palestinian people, and the more than 7,000 Palestinian men, women, elderly and children arbitrarily locked up in Israeli prisons.
DON'T BUY PRODUCTS WHOSE BARCODE STARTS WITH 729, which indicates that it is produced in Israel. DO YOUR PART! MAKE A DIFFERENCE!
7 2 9: BOYCOTT FOR JUSTICE!
DISCLAIMER: The statements, views and opinions expressed in pieces republished here are solely those of the authors and do not necessarily represent those of TMS. In accordance with title 17 U.S.C. section 107, this material is distributed without profit to those who have expressed a prior interest in receiving the included information for research and educational purposes. TMS has no affiliation whatsoever with the originator of this article nor is TMS endorsed or sponsored by the originator. "GO TO ORIGINAL" links are provided as a convenience to our readers and allow for verification of authenticity. However, as originating pages are often updated by their originating host sites, the versions posted may not match the versions our readers view when clicking the "GO TO ORIGINAL" links. This site contains copyrighted material the use of which has not always been specifically authorized by the copyright owner. We are making such material available in our efforts to advance understanding of environmental, political, human rights, economic, democracy, scientific, and social justice issues, etc. We believe this constitutes a 'fair use' of any such copyrighted material as provided for in section 107 of the US Copyright Law. In accordance with Title 17 U.S.C. Section 107, the material on this site is distributed without profit to those who have expressed a prior interest in receiving the included information for research and educational purposes. For more information go to: http://www.law.cornell.edu/uscode/17/107.shtml. If you wish to use copyrighted material from this site for purposes of your own that go beyond 'fair use', you must obtain permission from the copyright owner.
Join the discussion!
We welcome debate and dissent, but personal — ad hominem — attacks (on authors, other users or any individual), abuse and defamatory language will not be tolerated. Nor will we tolerate attempts to deliberately disrupt discussions. We aim to maintain an inviting space to focus on intelligent interactions and debates.