Articles by Alexander Smoltczyk
We found 3 results.
---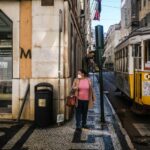 The Portuguese Miracle: How Lisbon Has Managed the Corona Crisis
Alexander Smoltczyk | Der Spiegel - TRANSCEND Media Service, 13 Apr 2020
9 Apr 2020 – While Spain continues to battle a dire coronavirus outbreak, the situation is vastly better in neighboring Portugal. But why?
→ read full article
---
Winds of Change
Alexander Smoltczyk – Der Spiegel, 24 Oct 2011
The term "energy revolution" sounds light and airy enough, but how do human beings manage to wrest electricity from the sea? Germany's largest offshore wind farm, a power plant surrounded by a hostile environment, produces 12 times as much energy as the world's first nuclear power plant.
→ read full article
---
ABUSE IN THE CHURCH: THE DEMONS OF POPE BENEDICT XVI
Alexander Smoltczyk – Spiegel, 5 Apr 2010
The case of an American priest who abused deaf children for years has shaken the Vatican. Detailed information about the sexual misconduct of the Rev. Lawrence Murphy went across the desk of Cardinal Ratzinger prior to his papacy. Abuse allegations in Italy are also putting the Catholic Church in an increasingly tough spot. It is […]
→ read full article
---