Articles by Andy Greenberg
We found 3 results.
---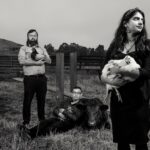 Meet the Activists Risking Prison to Film VR in Factory Farms
Andy Greenberg | Wired – TRANSCEND Media Service, 9 Dec 2019
5 Dec 2019 – This animal liberation group actually wants to be put on trial. Their goal: force jurors to wear VR headsets and immerse them in the suffering of animals bound for slaughter.
→ read full article
---
Major Leak Suggests NSA Was Deep in Middle East Banking System
Andy Greenberg | WIRED – TRANSCEND Media Service, 24 Apr 2017
Friday [14 Apr] morning, the Shadow Brokers published documents that—if legitimate—show just how thoroughly US intelligence has compromised elements of the global banking system. Also included in the data dump, as in previous Shadow Brokers releases, are a load of fresh hacking tools, this time targeting a slew of Windows versions.
→ read full article
---
WikiLeaks Finally Brings Back Its Submission System for Your Secrets
Andy Greenberg, Wired – TRANSCEND Media Service, 11 May 2015
It's taken close to half a decade. But WikiLeaks is back in the business of accepting truly anonymous leaks.
→ read full article
---