Articles by Andy Thayer
We found 2 results.
---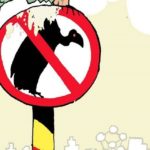 Why Stonewall Matters Today
Andy Thayer – Jacobin Magazine, 24 Jun 2019
22 Jun 2019 – Stonewall wasn't just an uprising for LGBT rights — it was also part of a broader movement that fought racism, war, and poverty. To go beyond today's tepid gay activism, we need to remember its anti-capitalism.
→ read full article
---
Bradley Manning and the Loud Silence of the Activist Gay Community Worldwide
Andy Thayer - CounterPunch, 11 Mar 2013
[Cowardice? Opportunism? Callousness?] Why is it that all of the big gay non-profits, from the National Gay & Lesbian Task Force to the Human Rights Campaign – "Gay Inc." – have failed to utter a word of support for Private Bradley Manning, let alone really campaign for him? HE'S GAY and unlike any number of air-head celebrities, he's actually done something to support social justice, rather than mined charitable causes for personal fame and fortune.
→ read full article
---