Articles by Bill Chappell
We found 2 results.
---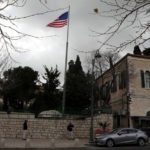 U.S. Closes Jerusalem Consulate That Gave Palestinians a Link to Washington
Bill Chappell | NPR – TRANSCEND Media Service, 1 Apr 2019
4 Mar 2019 – The U.S. officially shut down its Jerusalem Consulate General today, severing a connection that for decades served as a direct link between Palestinians and Washington. The consulate's work is being folded into the new U.S. Embassy in Jerusalem — a move Palestinian officials have condemned.
→ read full article
---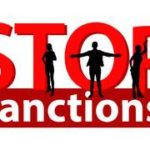 U.S. Ends 1955 Treaty with Iran, After U.N. Court Orders a Partial Lift of Sanctions
Bill Chappell | NPR – TRANSCEND Media Service, 8 Oct 2018
3 Oct 2018 – The U.N.'s top court gave a partial victory to Iran today saying the U.S. "must remove" sanctions that could stop food, medical supplies and other humanitarian products from entering Iran. In response, Secretary of State Mike Pompeo said that because of continuing disputes with Iran, "I am therefore announcing today that the United States is terminating the Treaty of Amity with Iran" — referring to the 1955 treaty that laid out economic relations between the two countries.
→ read full article
---