Articles by Bill Moyers
We found 12 results.
---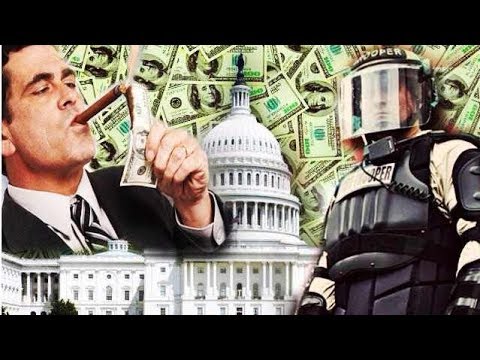 What Greed Has Done
Chris Hedges | Bill Moyers – TRANSCEND Media Service, 3 Jun 2019
1 May 2019 – Real Journalism (Must Watch): Bill Moyers interviews former correspondent of New York Times Chris Hedges about his new book, Days of Destruction–Days of Revolt, on the destruction of America's manufacturing base and the effect that unfettered and unregulated capitalism has had on the poor and vulnerable.
→ read full article
---
The Fiery Cage and the Lynching Tree, Brutality's Never Far Away
Bill Moyers – Common Dreams, 9 Feb 2015
Sure enough, there it was: the charred corpse of a young black man, tied to a blistered tree in the heart of the Texas Bible Belt. Next to the burned body, young white men can be seen smiling and grinning, seemingly jubilant at their front-row seats in a carnival of death.
→ read full article
---
How to Keep the Internet Open and Free
Bill Moyers and Michael Winship – Common Dreams, 5 May 2014
Don't Let Net Neutrality Become another Broken Promise – Barack Obama told us there would be no compromise on Net neutrality. We heard him say it back in 2007, when he first was running for president.
→ read full article
---
The Deep State Hiding in Plain Sight
Bill Moyers – TRANSCEND Media Service, 31 Mar 2014
Mike Lofgren, a congressional staff member for 28 years, joins Bill Moyers to talk about the "Deep State," in which elected and unelected figures collude to protect and serve powerful vested interests. "It is how we had deregulation, financialization of the economy, the Wall Street bust, the erosion or our civil liberties and perpetual war." (26:40)
→ read full article
---
Jane Goodall on Spirit and Science
Bill Moyers' Journal – TRANSCEND Media Service, 27 Jan 2014
The Iconic Primatologist Talks to Bill Moyers and Reads Her Poem "The Old Wisdom" – "As human beings, we can encompass a vague feeling of what the universe is, and all in this funny little brain here — so there has to be something more than just brain, it has to be something to do with spirit as well." – Jane Goodall (4:36)
→ read full article
---
The Hubris of the Drones
Bill Moyers and Michael Winship – TRANSCEND Media Service, 18 Feb 2013
Our blind faith in technology combined with a false sense of infallible righteousness continues unabated. Such hubris brought us to grief in Vietnam and Iraq and may do so again with President Obama's cold-blooded use of drones and his indifference to so-called "collateral damage," grossly referred to by some in the military as "bug splat," and otherwise known as innocent bystanders.
→ read full article
---
The NRA's Dark Gun Culture
Bill Moyers – TRANSCEND Media Service, 23 Jul 2012
The United States has emerged to become the most violent nation on earth where millions are equipped with lethal weapons to massacre brutally as many people as they wish. In spite of its military might, the US government cannot do anything about it since it functions under the ruthless thumb of the National Rifle Association (NRA) whose sole objective is to boost by all means the business of the weapons' industry.
→ read full article
---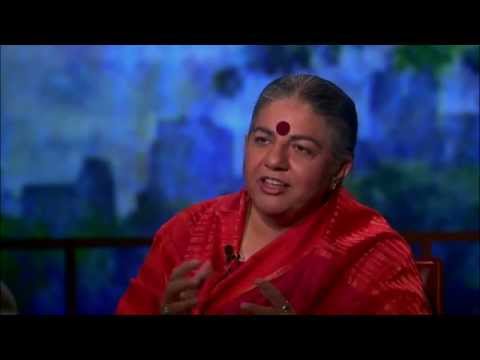 Vandana Shiva on the Problem with Genetically-Modified Seeds (Video of the Week)
Bill Moyers – TRANSCEND Media Service, 23 Jul 2012
Bill talks to scientist and philosopher Vandana Shiva, who's become a rock star in the global battle over genetically modified seeds. These seeds — considered "intellectual property" by the big companies who own the patents — are globally marketed to monopolize food production and profits.
→ read full article
---
AMY GOODMAN: BREAKING THE SOUND BARRIER
Bill Moyers, 28 Oct 2009
Bill Moyers writes this introduction to Amy Goodman's latest book, "Breaking the Sound Barrier," published by Haymarket Books. You can learn more of the truth about Washington and the world from one week of Amy Goodman's "Democracy Now!" than from a month of Sunday morning talk shows. Make that a year of Sunday morning […]
→ read full article
---
HOW CAN THE U.S. BE AN EMPIRE AND A DEMOCRACY AT THE SAME TIME?
Bill Moyers, 20 Oct 2009
An interview with Mark Danner, whose new book, Stripping Bare the Body, explores the strange notion of a democratic empire and the wars it wages. Broadcast on PBS's Bill Moyers Journal.Bill Moyers: President Obama has been holding one meeting after another trying to decide whether to escalate the war in Afghanistan. He would do well […]
→ read full article
---
EVERYONE SHOULD SEE "TORTURING DEMOCRACY"
Bill Moyers and Michael Winship, 31 May 2009
In all the recent debate over torture, many of our Beltway pundits and politicians have twisted themselves into verbal contortions to avoid using the word at all. During his speech to the conservative American Enterprise Institute last week – immediately on the heels of President Obama's address at the National Archives – former Vice […]
→ read full article
---
MADOFF WAS A PIKER – AMERICA'S BIG BANKS ARE A FAR LARGER FRAUDULENT PONZI SCHEME
Bill Moyers, Bill Moyers Journal, 7 Apr 2009
Bill Moyers: For months now, revelations of the wholesale greed and blatant transgressions of Wall Street have reminded us that "The Best Way to Rob a Bank Is to Own One." In fact, the man you're about to meet wrote a book with just that title. It was based upon his experience as a tough […]
→ read full article
---