Articles by David William Pear
We found 1 results.
---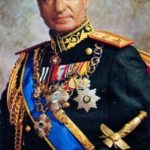 The U.S. Wants to Bring Back the Shah of Iran
David William Pear | The Greanville Post – TRANSCEND Media Service, 24 Jun 2019
Historical Facts, Events: During the early 20th century the British Empire had full control of Iran's oil industry, and was paying Iran a flat fee for every barrel of oil it extracted. Iran was never allowed to look at the financial books. Prior to the CIA-led 1953 overthrow of the democratically elected Prime Minister Mohammed Mossadegh, the British refused any negotiated settlement. It was then that the Iranian parliament led by Mossadegh voted to nationalized Iran's oil industry. The British responded with a naval blockade, and began plotting to overthrow Mossadegh and the parliament. The Shah of Iran was mostly a figurehead, at the time.
→ read full article
---