Articles by Declan Walsh
We found 1 results.
---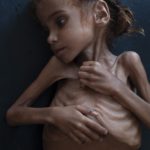 The Tragedy of Saudi Arabia's Slaughter of Yemenis
Declan Walsh – The New York Times, 29 Oct 2018
26 Oct 2018 – The harshest criticism of the Saudi-led war has focused on the airstrikes that have killed thousands of civilians at weddings, funerals and on school buses, aided by American-supplied bombs and intelligence. But aid experts and UN officials say a more insidious form of warfare is also being waged in Yemen, an economic war that is exacting a far greater toll on civilians and now risks tipping the country into a famine of catastrophic proportions.
→ read full article
---