Articles by Dr Swee Ang
We found 1 results.
---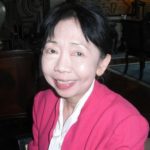 Account from a Doctor on Board the Freedom Flotilla Boat Al-Awda Hijacked by the Israeli Navy
Dr Swee Ang | 21st Century Wire – TRANSCEND Media Service, 6 Aug 2018
4 Aug 2018 – The last leg of the journey of al-Awda (the boat of return) was scheduled to reach Gaza on 29 July 2018. Prior to the beginning of this last leg, we had spent 2 days learning non-violent actions and had prepared ourselves in anticipation of Israeli invasion of our boat. Vulnerable individuals especially those with medical conditions were to sit at the rear of the top deck with their hands on the deck table. The leader of this group was Gerd, a 75 year old elite Norwegian athlete and she had the help of Lucia a Spanish nurse in her group.
→ read full article
---