Articles by Elizabeth Bishop
We found 2 results.
---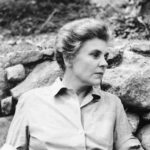 The Fish
Elizabeth Bishop | Poets – TRANSCEND Media Service, 22 Feb 2021
I caught a tremendous fish
and held him beside the boat
half out of water, with my hook
fast in a corner of his mouth.
→ read full article
---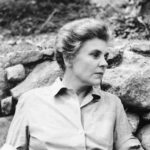 One Art
Elizabeth Bishop – TRANSCEND Media Service, 8 Feb 2021
Alongside classics like Dylan Thomas's "Do Not Go Gentle into that Good Night" and Sylvia Plath's "Mad Girl's Love Song," "One Art" remains one of the greatest and most influential villanelles in the English language — sculptural masterworks of creative constraint, in which the virtuosity of language meets an exquisite mathematical precision in nineteen measured lines.
→ read full article
---