Articles by Francine Mestrum
We found 2 results.
---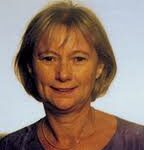 What Social Model Are We Heading For? The World Bank's 'New Social Contract'
Francine Mestrum | CETRI – TRANSCEND Media Service, 16 Dec 2019
10 Dec 2019 – In a recent report the World Bank proposes a 'New Social Contract'. After decades of structural adjustments, is it changing its discourse and its practices? This article tries to find out what the financial institution is really up to and whether the new approach can make a positive end to the neoliberal era.
→ read full article
---
TEN YEARS OF WORLD SOCIAL FORUM: ANOTHER WORLD IN THE MAKING
Francine Mestrum – Centre Tricontinental, 5 Feb 2010
It should always be repeated: no one can have a final and total position on the World Social Forum. Since hundreds of seminars are organized, one can only speak about the impressions one has following the seminars one attended. This is also the case for the latest event in Porto Alegre, ten years after the […]
→ read full article
---