Articles by Ghali Hassan
We found 1 results.
---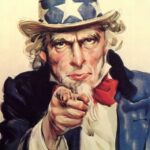 Why the U.S. Is the World's Leading Perpetrator of Global Terrorism
Ghali Hassan | Countercurrents - TRANSCEND Media Service, 13 Apr 2020
31 Mar 2020 – For nearly a century, the U.S. regime has made it its goal to terrorise (defenceless) nations it deemed geopolitically unfriendly. It is a well-financed and deliberate campaign of unprovoked aggression, war crimes and wanton destruction to dominate the world. Without effective deterrence, every nation is at the mercy of U.S. barbarism. More than 39 countries are currently under U.S.-imposed economic sanctions – more than a quarter of the world's population. To avoid the fate of Afghanistan, Iraq, Libya and Syria, Iranian leaders should pursue a defensive military strategy by emulating the DPRK's formidable defence capability model to stop any U.S. acts of terrorism against their nation.
→ read full article
---