Articles by Global Policy Forum
We found 1 results.
---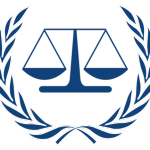 Is Africa on Trial by the ICC?
Global Policy Forum – TRANSCEND Media Service, 22 Apr 2019
27 Mar 2019 – There are 15 cases currently before the International Criminal Court, and all of them are against Africans. Some critics argue that the Court was designed to target leaders who offend powerful western interests. They say that had Robert Bales, the US soldier who shot 17 Afghan civilians, been African, his commander in chief would surely be charged by the Court. Others defend the Court, arguing that every person facing charges, African or not, needs to be held accountable for their human rights violations. This pair of BBC articles looks at the issue from both sides.
→ read full article
---