Articles by Going Underground
We found 3 results.
---
John Pilger on the New Cold War with China, Biden's Victory, Coronavirus (…)
Going Underground | RT – TRANSCEND Media Service, 28 Dec 2020
19 Dec 2020 – John Pilger discusses the devastating impact of Covid-19 in the UK, rising poverty and militarism, the Western logic for the new Cold War with China, the victory of Joe Biden over Donald Trump, why not much will change in the White House, the Yemen War, the survival of Venezuela despite crippling international sanctions, mainstream journalism vs. real journalism–and more.
→ read full article
---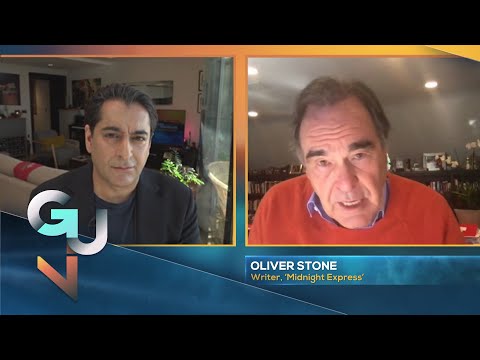 Oliver Stone: It Doesn't Matter Who's US President, the Military-Industrial Complex Must Be Funded!
Going Underground | RT - TRANSCEND Media Service, 17 Aug 2020
5 Aug 2020 – We speak to one of the greatest film directors in the world Oliver Stone. He discusses his new book 'Chasing the Light' which details his life directing and involvement in iconic films such as Salvador, Scarface and Midnight Express, why it was hopeless for Donald Trump to change a system ran by the military-industrial complex, and much more!
→ read full article
---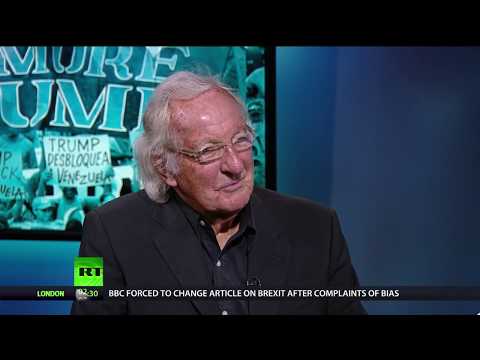 We Are in a War Situation with China!
John Pilger | Going Underground – RT, 26 Aug 2019
22 Aug 2019 – John Pilger describes the current state of global affairs as in a state of world war, warning that the 'coming war on China' he warned about has now arrived. He also discusses the Hong Kong protests and US involvement in the unrest, the collapse of the INF Treaty and the beginning of a new arms race with Russia in Washington's goal to break up the Russian Federation under Putin. He slams sanctions on Venezuela and Iran and also updates us on the condition of WikiLeaks founder and publisher Julian Assange, after he visited him recently in UK's Belmarsh prison.
→ read full article
---