Articles by Irene Gendzier
We found 1 results.
---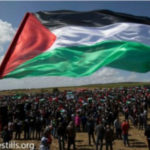 R2P-R2K, the Responsibility to Protect and the Right to Know: Reflections on the Question of Palestine
Irene Gendzier | The Beirut Forum – TRANSCEND Media Service, 15 Jul 2019
What can R2P mean in a period when the most powerful state in the world is one that violates international law with impunity, as in the decision by the U.S. President on March 25, 2019 to legitimize Israel's control over the Occupied Golan Heights? What, then, does it mean to endorse R2P in Palestine/Gaza in this context? Who has the power to enforce the Responsibility to Protect in an environment defined by Israel's occupation of the West Bank and Gaza?
→ read full article
---