Articles by Itamar Mann
We found 1 results.
---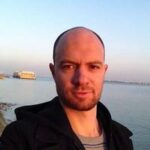 Eichmann's Mistake: The Problem of Thoughtlessness in International Criminal Law
Itamar Mann | Canadian Journal of Law and Jurisprudence – TRANSCEND Media Service, 15 Jun 2020
To examine what is at stake, this article returns to one of the most perplexing conundrums in criminal legal theory, Hannah Arendt's problem of "the banality of evil." The iconic subtitle of Hannah Arendt's 'Eichmann in Jerusalem' has drawn the attention of legal scholars. Yet I believe we have not so far fully developed its implications with regard to mistakes of law.
→ read full article
---