Articles by James Cogan
We found 4 results.
---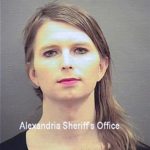 Chelsea Manning Imprisoned without Charge for Six Months for Refusing to Testify against Julian Assange
Kevin Reed and James Cogan | WSWS – TRANSCEND Media Service, 23 Sep 2019
21 Sep 2019 – The courageous whistleblower Chelsea Manning has now been held in a federal detention center for more than six months. Manning has not been charged with or committed any crime. She was sent to jail for refusing to testify before a secret grand jury that has indicted persecuted Julian Assange, who published the information she leaked exposing rampant US imperialist criminality.
→ read full article
---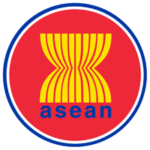 Australia-ASEAN Summit Held amid US-China Tensions
James Cogan | WSWS – TRANSCEND Media Service, 19 Mar 2018
From March 16 to 18, a second biennial summit between Australia and the Association of South East Asian Nations took place in Sydney. ASEAN is made up of Indonesia, Malaysia, Singapore, Brunei, Philippines, Thailand, Vietnam, Cambodia, Laos and Myanmar (Burma). Each head of government attended the Sydney summit, apart from the volatile, right-wing president of the Philippines, Rodrigo Duterte.
→ read full article
---
Mosul and Imperialist "Human Rights"
James Cogan | WSWS – TRANSCEND Media Service, 5 Dec 2016
2 Dec 2016 – Samantha Power's rhetoric in the Security Council was even more grotesque given the character of the US-directed assault underway on the Iraqi city of Mosul. Bombing this week destroyed a major water pipeline cutting off water to some 650,000 people. Electricity is already largely cut. The city's health system is dysfunctional. The university has been reduced to rubble. On Wednesday [30 Nov], coalition aircraft bombed and "disabled" four major bridges over the Tigris River that link the western and eastern sectors of Mosul.
→ read full article
---
SUICIDE CLAIMS MORE US MILITARY LIVES THAN AFGHAN WAR
James Cogan – Global Research, 11 Jan 2010
American military personnel are continuing to take their own lives in unprecedented numbers, as the wars in Afghanistan and Iraq wars drag on. By late November, at least 334 members of the armed forces had committed suicide in 2009, more than the 319 who were killed in Afghanistan or the 150 who died in Iraq. […]
→ read full article
---