Articles by Jorge Capelán
We found 3 results.
---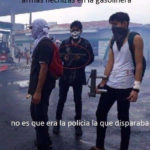 Facts about What Is Happening in Nicaragua and a Challenge to "Left Intellectuals"
Jorge Capelán | Correo de Nicaragua - TRANSCEND Media Service, 2 Jul 2018
1 Jun 2018 – Author and Editor's Note: The following text was originally written to counteract a propaganda campaign launched in Sweden and the rest of Scandinavian countries by toxic soft coup operators against the Sandinista Government of Nicaragua. Until very recently, Nicaragua was an exemplary country in Central America, one of the most violent regions in the world.
→ read full article
---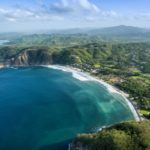 (Castellano) ¿Qué pasa en Nicaragua?
Jorge Capelán – Correo de Nicaragua, 2 Jul 2018
29 mayo 2018 – El siguiente texto fue originalmente escrito para contrarrestar una campaña de propaganda lanzada en Suecia y el resto de países escandinavos por operadores tóxicos de golpe blando en curso contra el Gobierno Sandinista de Nicaragua. Hasta hace muy poco, Nicaragua era un país ejemplar en Centroamérica, una de las regiones más violentas del mundo.
→ read full article
---
Beyond Theory – the Practice of Building Socialism in Latin America
Jorge Capelan and Toni Solo – TRANSCEND Media Service, 20 May 2013
For the imperial propaganda machine, leftist Latin American governments and political leaders are either too leftist, not really leftist, or blind fanatics, as well as being shrewdly machiavellian, capitalists in red clothing, enemies of the market and scores of other contradictory pairs of things all at once.
→ read full article
---