Articles by Keith Kloor
We found 1 results.
---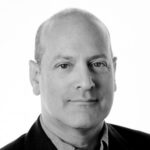 The Media Loves This UFO Expert Who Says He Worked for an Obscure Pentagon Program. Did He?
Keith Kloor – The Intercept, 3 Jun 2019
1 Jun 2019 – There is no discernible evidence that Luis Elizondo ever worked for a government UFO program, much less led one… "We know that UFOs exist. This is no longer an issue. The issue is why are they here? Where are they coming from? And what is the technology behind these devices that we are observing?"… The grainy footage of tiny, darting objects, combined with Elizondo's earnest claims of "compelling evidence" for "phenomena" he couldn't identify, made for great television.
→ read full article
---