Articles by Linda Rodriguez McRobbie
We found 1 results.
---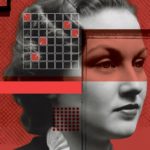 Total Recall: The People Who Never Forget
Linda Rodriguez McRobbie – The Guardian, 25 Mar 2019
An Extremely Rare Condition May Transform Our Understanding of Memory – If you ask Jill Price to remember any day of her life, she can come up with an answer in a heartbeat. What was she doing on 29 August 1980? "It was a Friday, I went to Palm Springs with my friends.
→ read full article
---