Articles by MSF Access Campaign
We found 1 results.
---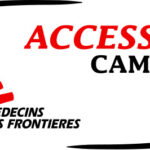 WTO COVID-19 TRIPS Waiver Proposal
MSF Access Campaign | Médecins Sans Frontières – TRANSCEND Media Service, 1 Mar 2021
The COVID-19 TRIPS waiver as proposed appropriately addresses the legal barriers to maximizing production and supply of medical products needed for COVID-19 treatment and prevention. It is limited in time and the scope of application to cover COVID-19-related technologies during the pandemic. Countries that consider the waiver unnecessary for their national context can choose not to use it once granted without blocking the consensus process at WTO.
→ read full article
---