Articles by Mark Curtis
We found 3 results.
---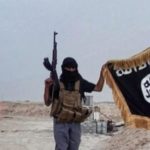 (Français) Comment la guerre de l'Occident en Libye a stimulé le terrorisme dans 14 pays
Mark Curtis | Entelekheia – TRANSCEND Media Service, 10 Jun 2019
4 Juin 2019 – Huit ans après la guerre de l'OTAN en Libye de 2011, alors que le pays entre dans une nouvelle phase de son conflit, j'ai fait le point sur le nombre de pays dans lesquels le terrorisme s'est propagé comme un produit direct de cette guerre. Le nombre est d'au moins 14.
→ read full article
---

How the West's War in Libya Has Spurred Terrorism in 14 Countries
Mark Curtis – Middle East Eye, 13 May 2019
3 May 2019 – The true extent of the fall-out from the Libya war is remarkable: it has spurred terrorism in Europe, Syria, North Africa and sub-Saharan Africa.
→ read full article
---
BRITAIN'S WEAPONS' EXPORTS: IT'S THRIVING, BUT LETHAL
Mark Curtis, 2 Jun 2009
Britain's decade of arms exports puts the lie to any notion of an ethical foreign policy under Blair. Three months before his election in 1997, Tony Blair wrote in BAE Systems' newsletter that his government would champion arms exports and a "strong defence industry". That, despite the hoopla surrounding the idea of an "ethical" foreign […]
→ read full article
---