Articles by Matt Kennard
We found 7 results.
---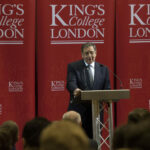 Revealed: Key Assange Prosecution Witness Is Part of Academic Cluster That Has Received Millions from UK and US Militaries
Matt Kennard and Mark Curtis | Declassified UK, Daily Maverick - TRANSCEND Media Service, 12 Oct 2020
2 Oct 2020 – One of the US prosecution's key medical witnesses in the Julian Assange hearing, who claimed that Assange's risk of suicide is 'manageable' if extradited to the US, works for an academic institute that is funded by the UK Ministry of Defence and linked to the US Department of Defence, it can be revealed.
→ read full article
---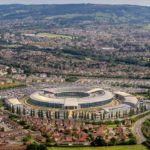 Business Is Booming for the U.K.'s Spy Tech Industry
Matt Kennard – The Intercept, 14 May 2018
11 May 2018 – A new "cyber corridor" in England is attracting secretive companies that are producing cutting-edge government surveillance tools.
→ read full article
---
The Cruel Experiments of Israel's Arms Industry
Matt Kennard |The Electronic Intifada – TRANSCEND Media Service, 2 Jan 2017
The occupied West Bank and Gaza Strip are Israeli weapons manufacturers' laboratories, and Palestinians their subjects.
→ read full article
---
How Israel Privatized Its Occupation of Palestine
Antony Loewenstein and Matt Kennard – The Nation, 5 Dec 2016
It has enriched the security industry and allowed the country to evade accountability for human-rights violations.
→ read full article
---
World Bank: Humanitarian Aid or Raid?
Claire Provost and Matt Kennard – Mother Jones, 21 Mar 2016
Is the International Finance Corporation's primary role to alleviate poverty? I think you could question that. They're pretending to be an investment bank. Serving as both adviser and investor can create perverse incentives. The tension between the IFC's mandate to help end global poverty and turn a profit has only grown. The bank's private investment arm is increasingly chasing profits at the expense of its anti-poverty mission.
→ read full article
---
The Modern US Army: Unfit For Service?
Matt Kennard – The Guardian, 10 Sep 2012
Gone are the days of the all-American army hero. These days, the US military is more like a sanctuary for racists, gang members and the chronically unfit. Overweight. Ex-con. Racist… meet the modern American army.
→ read full article
---
BOLIVIA, A BEACON OF HOPE
Matt Kennard – The Guardian, 9 Mar 2010
The inspiring example of Evo Morales's Bolivian government. There's a game I've been playing recently. Any time I read the news and get depressed about the parlous state of our world, I type "Bolivia" into Google news and wait for the results. It's really all you need to brighten up your day. In the last […]
→ read full article
---